This is the starter motor removed from the car. Actually removing it is a terrible job.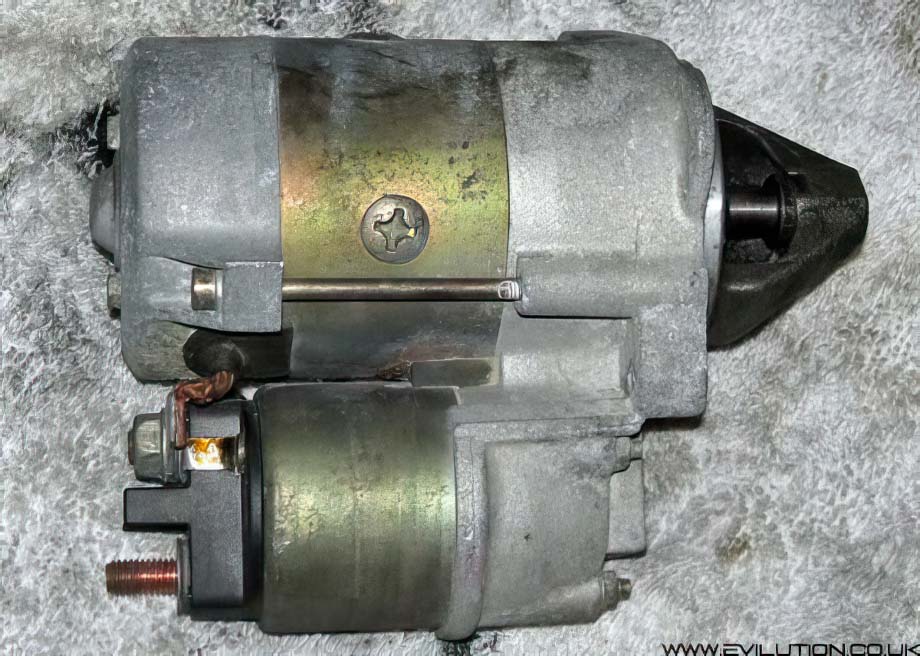 Annoyingly, it's rarely the starter motor that fails so removing it is usually unnecessary.

So, if you go to start the car and you only hear a click from the fuse box, you have a fault with the starter.
All isn't necessarily lost though as there are 2 things you can do that could get the car started.

At least it'd get you home or to a garage so the full repair can be done.

Faults To Check

Firstly, check that the engine earth lead is connected properly both ends and isn't damaged.
Secondly, you need to check the starter trigger connection.