There is an easy way and a less easy way to retrofit heatet seats to your 451. It really
depends on the year your smart was made. From around 2008 onwards, smart started
to include all the wiring for the heated seats so all you have to do is plug in a few things.

How Do I Know If I Have The Wiring?

Simple, have a look at the following info and check under the seats for the heated
seat wires (white connection) and look under the dashboard for the relay base.

I Have The Wiring So Please Continue
Here are the non heated Pulse seats, they are nice, half fake leather
and material but they aren't as nice as the Brabus leather seats I have.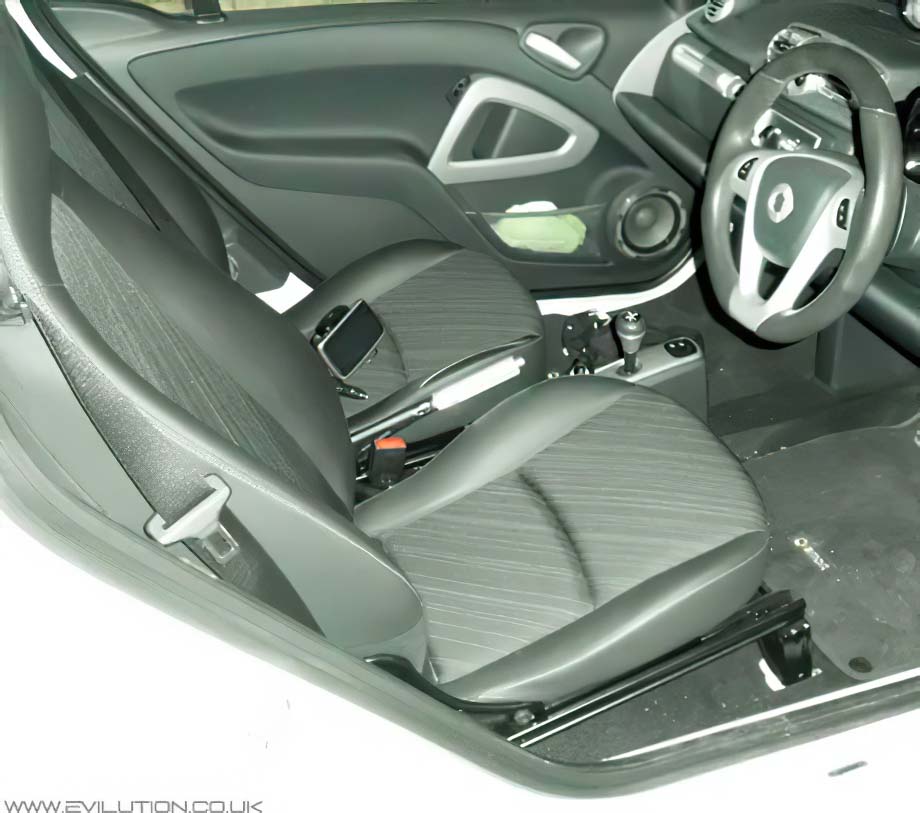 Look under the seats and disconnect the connections. The white one is the heated
seat connector which is plugged into a holder to stop it flapping about. The blue connector
is the seat belt reminder circuit and the remaining connector will be yellow, red or pink
(not shown below), this is the side airbag if you have them. When you have the side
airbag disconnected, do not turn your ignition on unless you like error lights.