What Is Vediamo?

Vediamo is developer coding software used on the smart production line.
Production line workers use it to code the appropriate functions to each car.

It doesn't need TAN codes or SCN codes as they don't have time for such things.
It just does what it's told to do.

It's mainly in German but there are parts in English and French.
Some very basic multilingualism and online translating will see you through.

Where Can I Get Vediamo?

You can buy it as a standalone downloadable piece of software from places such as OBD2.one
However, as you need MB Star and a C4 multiplexer, you may already have it on your laptop.

It seems to be a fairly standard addition to the software suite when you purchase a dodgy MB Star setup.

Connecting Vediamo

So, let's start Vediamo.
Connect the C4 multiplexer to the computer and to the OBD port of the car.
Be sure to click on UPDATE and verify if it's configured for your C4 Multiplexer.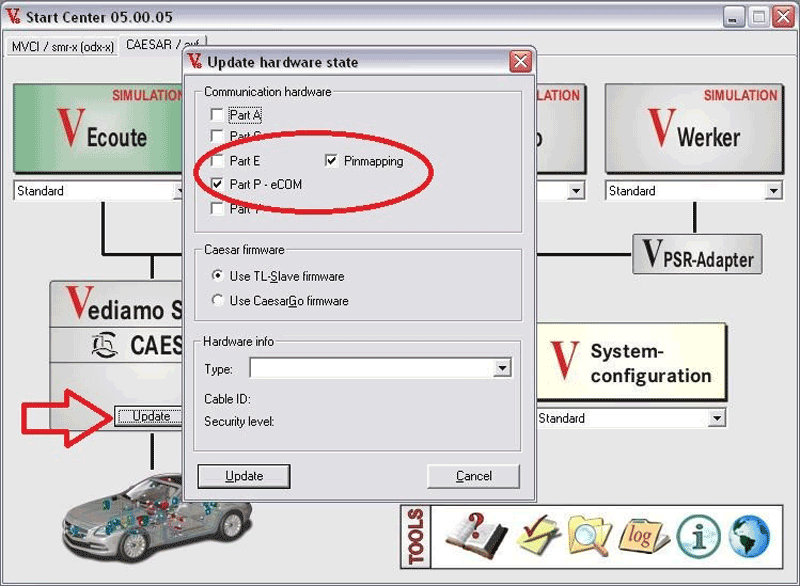 Be sure everything is the same. On "Hardware info" you can see your mux, mine is not connected so is blank.
If is not present, try click on UPDATE and see what happens.

After that, you can click on ECOUTE (standard mode):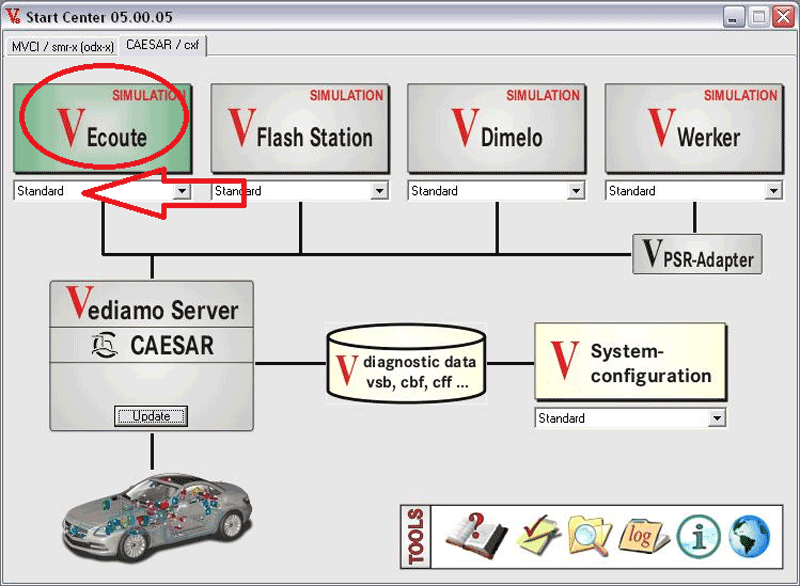 It will open the program page. You have to click on SYSTEM and SELECT to navigate to the correct path.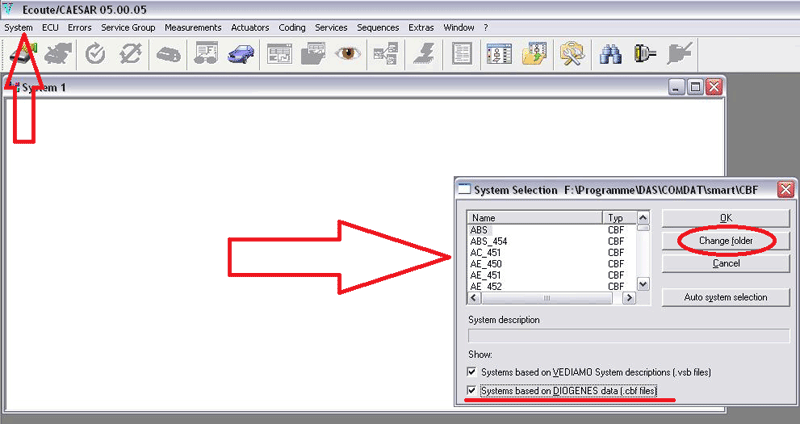 Be sure the "Systems based on DIOGENES" is flagged.
It wil take some time due to the file scanning, after that you'll see the list.
This list will include all the CBF and related ecus-systems for Smart (if your target is the Smart directory of course).
If you would like to enter the ESP module to enable Power Steering, search for ESP8_451, select it and click OK.
The program will load the Def File and if you click on the upper left icon, you can connect to the ECU: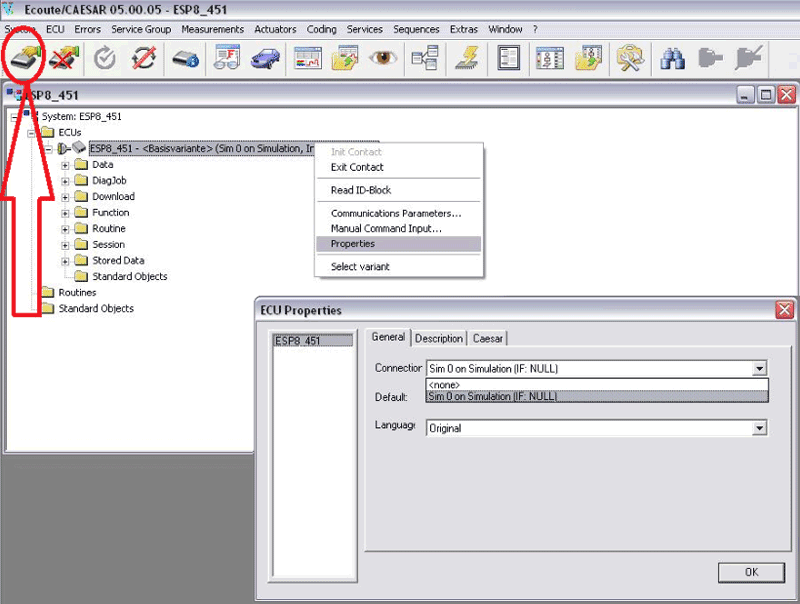 If it will not connect, have a look to the Properties. Right click on the module, select properties and look for "Connection". Here you will see more than one multiplexer, try to select another and repeat the connection.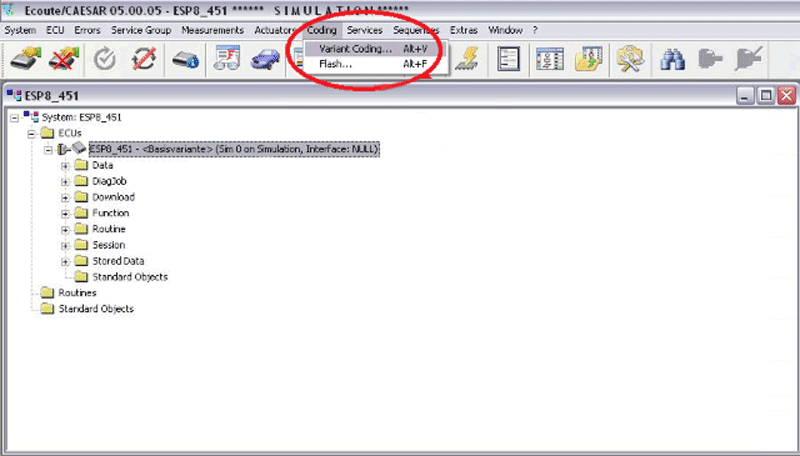 Once connected, you have to choose CODING, then VARIANT CODING and it will open the coding dialog page:




Using this as example, on SERVICES you have a master type of coding (some ecus have more
than one service) in the lower part, the Fragments are the properties of the Service and on
the right, the values available for the single properties.

Credit

I haven't personally used Vediamo yet since I had issues making it connect to my car (then gave up).

Roberto I contacted me in July 2017 to talk me through it but I still never returned to this project.
The info above is a slightly edited version of his 2017 email to me.