Open the door and remove the Torx20 screw on the front edge, shown below.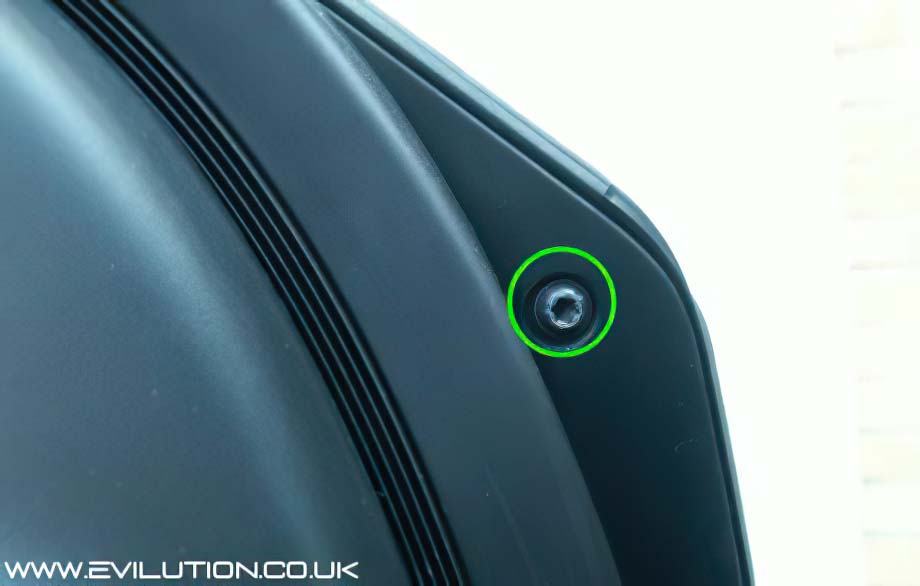 Just around the corner from that screw is another Torx20 screw.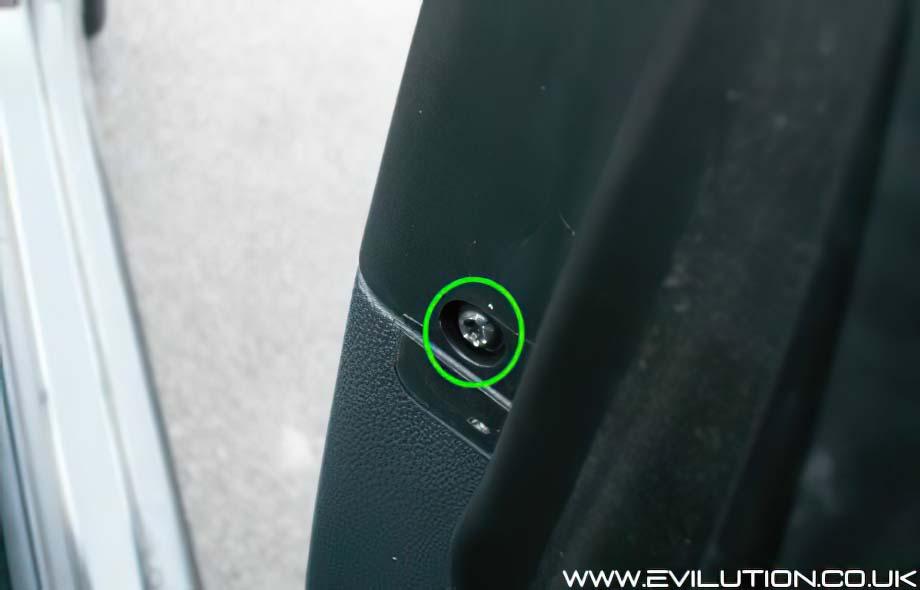 The main plastic cover now needs to be pulled straight up, this isn't easy but there is only 1 clip holding it down. Don't be tempted to pull it sideways too much as you can break one of the plastic guides at the top. This shows the single clip.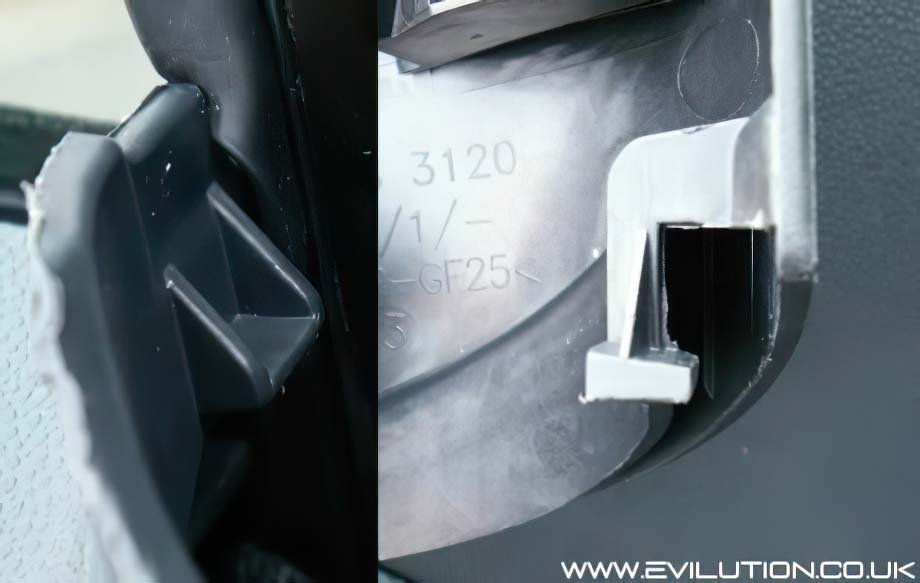 If you have manual mirrors, look behind the cover, pull the tab and slide the adjuster out.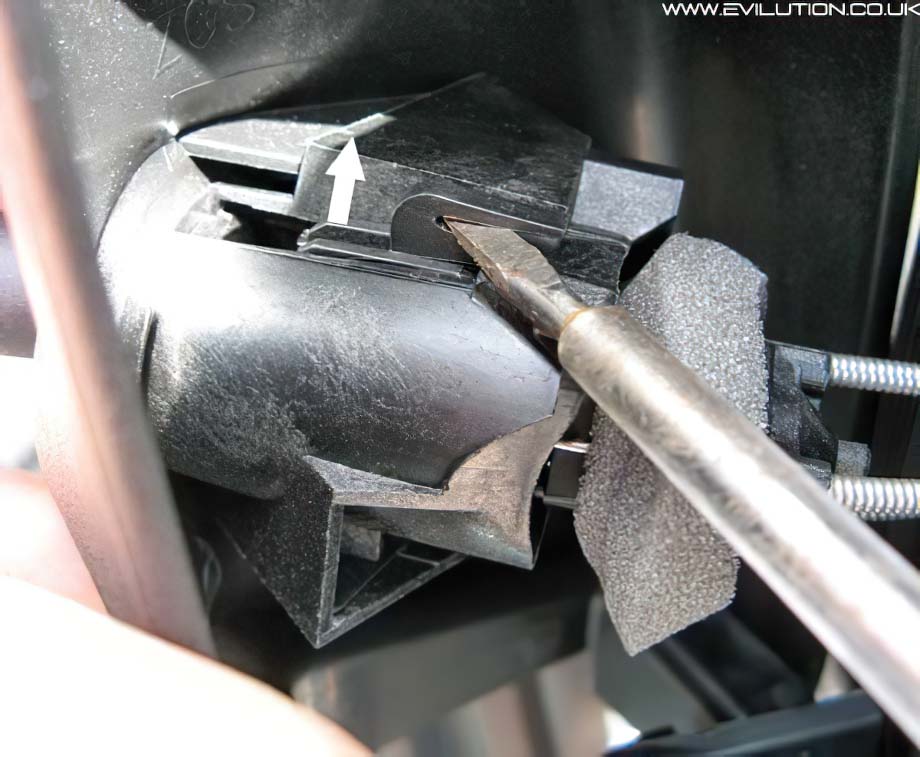 If you have electric wing mirrors you will need to disconnect it.
Lift the tab and pull to separate, it's not easy. Thanks to Glenn for the pictures.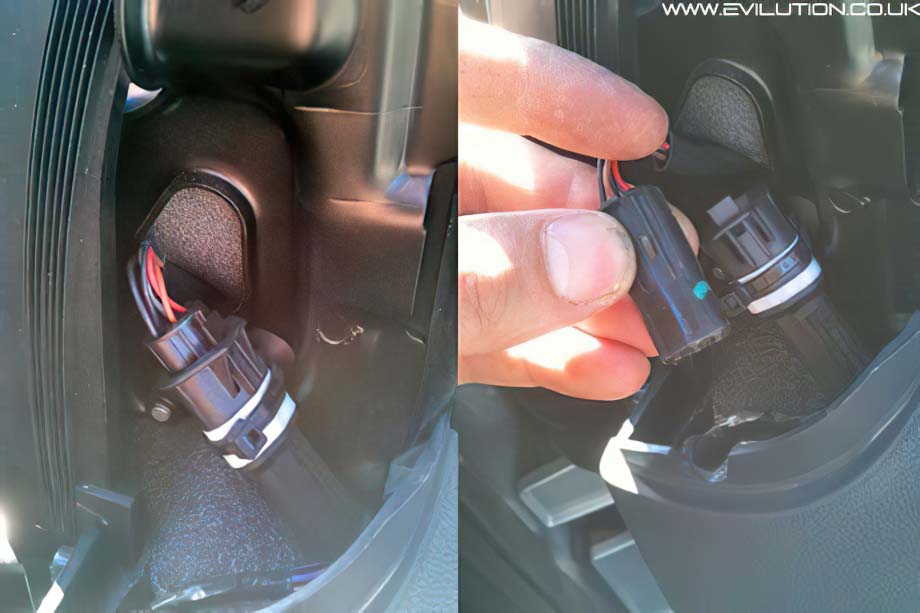 Remove the 3 Torx20 screws that you can see.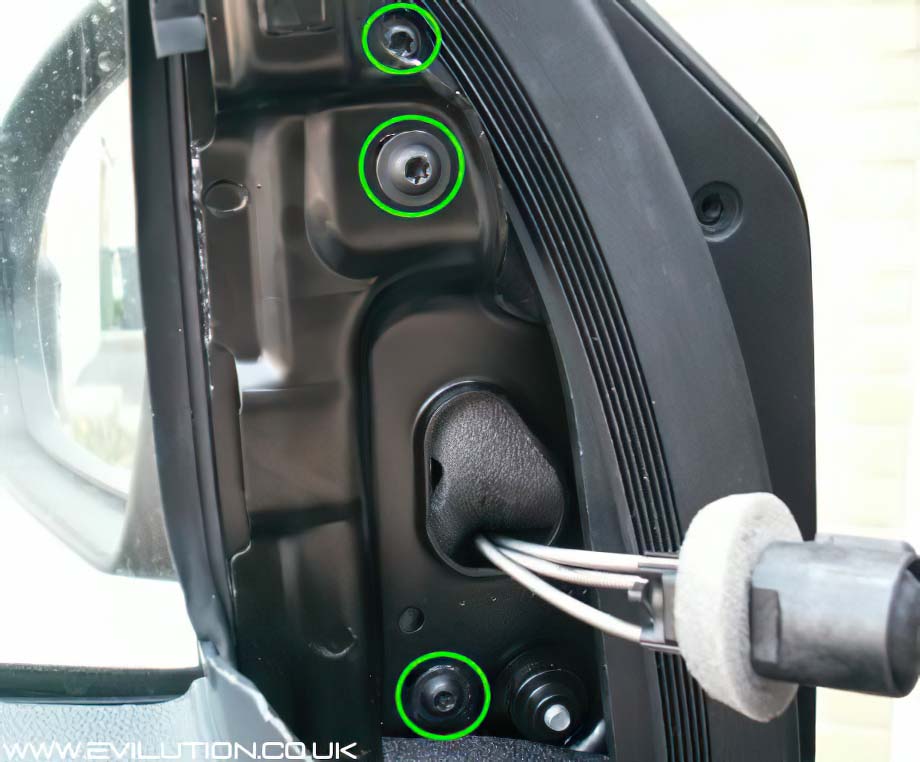 Pull off the remaining outer plastic surround and remove the Torx20 screw found underneath.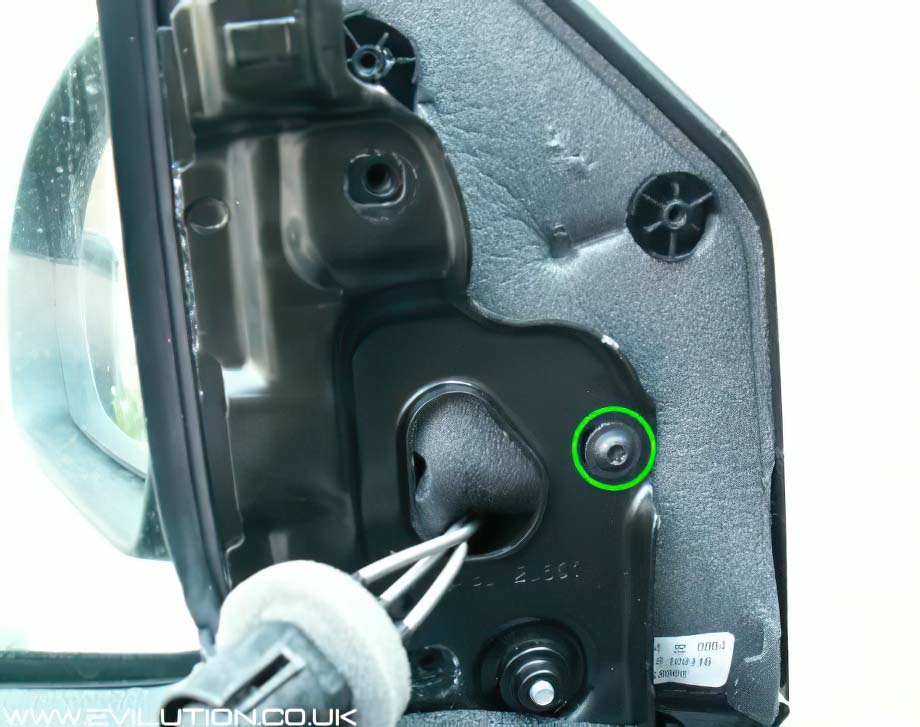 Make sure you are supporting the weight of the mirror as you take out the last screw.
Pull the mirror away from the car and put it somewhere safe.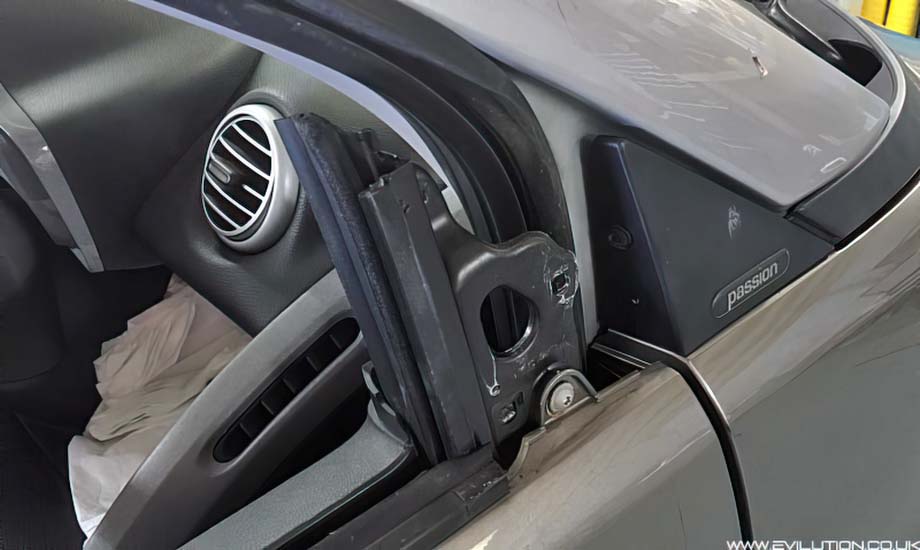 Refitting is the reverse or removal.