My Roadster Window Stopped Working

1 of 4 things has probably happened.
A fuse has blown,
The motor has died,
The cable has snapped.
One of the plastic pulleys has snapped.

Check the fuses. If they are ok but you can't hear anything when you push the window switch, the motor
is probably dead. However, it's more likely that you'll hear the motor but still get no movement.

That's because the cable that goes around the motor or one of the pulleys has probably snapped.
That reduces the tension so the motor can't do what it's supposed to.

What Should I Look At?

Take off the exterior door panel and take a good look at the mechanism.
It should be fairly obvious what is wrong and you'll probably need to fit a replacement mechanism.

Changing The Window Regulator

Remove Inner Door Card, Remove Door Panel, undo the 2 torx screws holding the window to the runners.
Pull the window up to remove it from the door.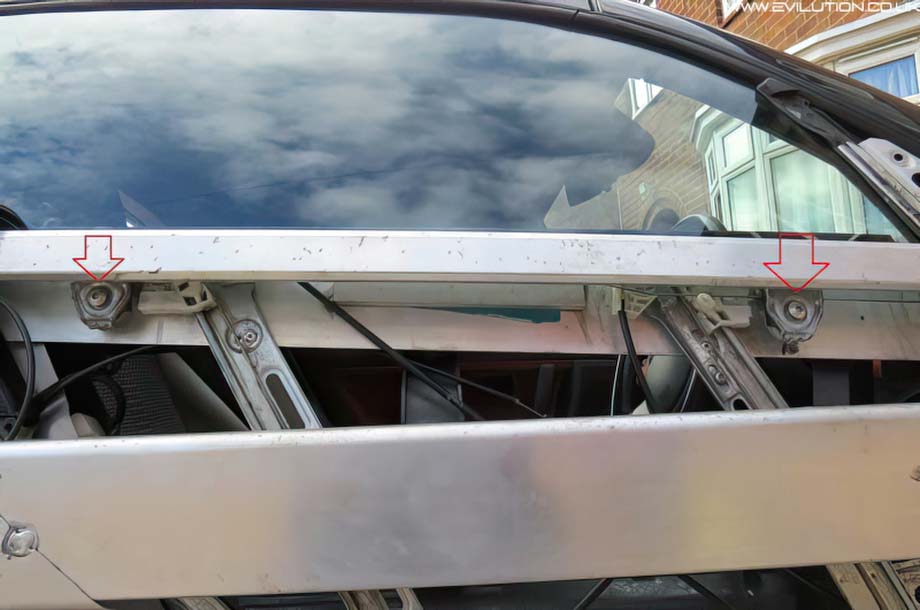 Drill out the 4 rivets shown below.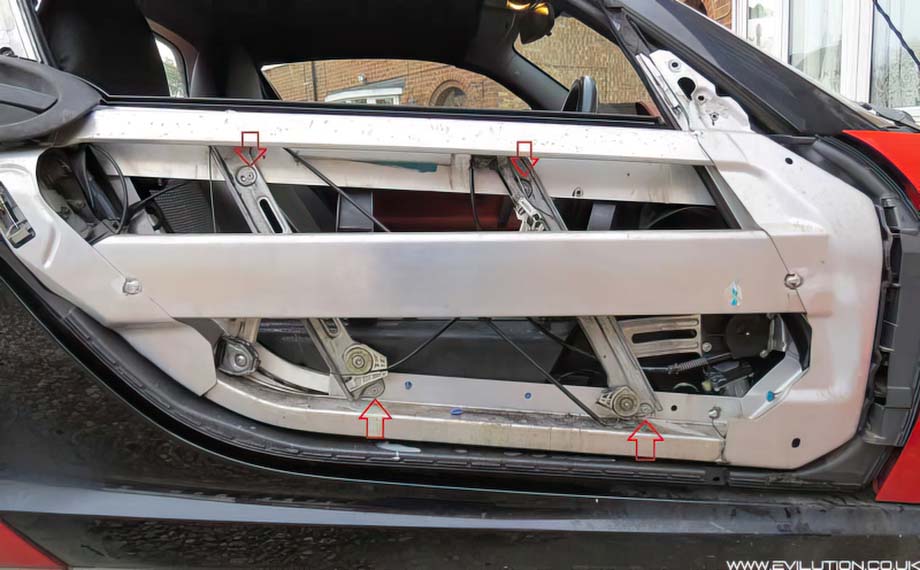 Remove inner door panel by pulling it from the metal door frame.