You may have 1 or 2 of these motors in your fortwo cabrio. It depends on who fixed it.

It's a very simple set-up. The motor has 2 connections as shown below.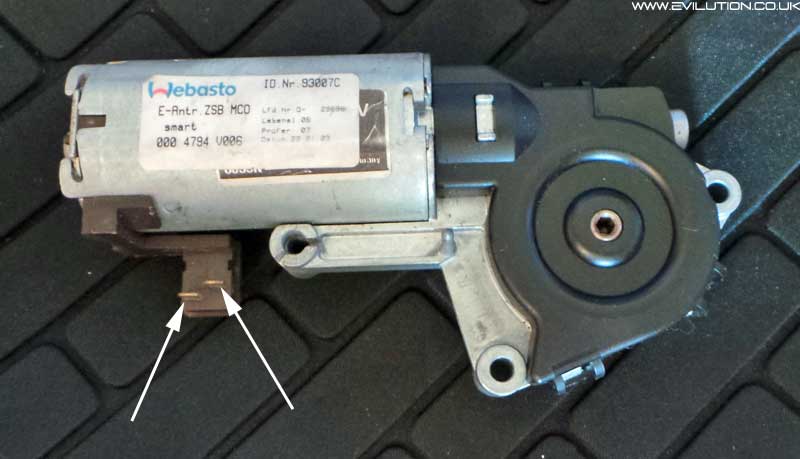 Applying a positive and negative to the pins (either way around) will cause the motor to spin.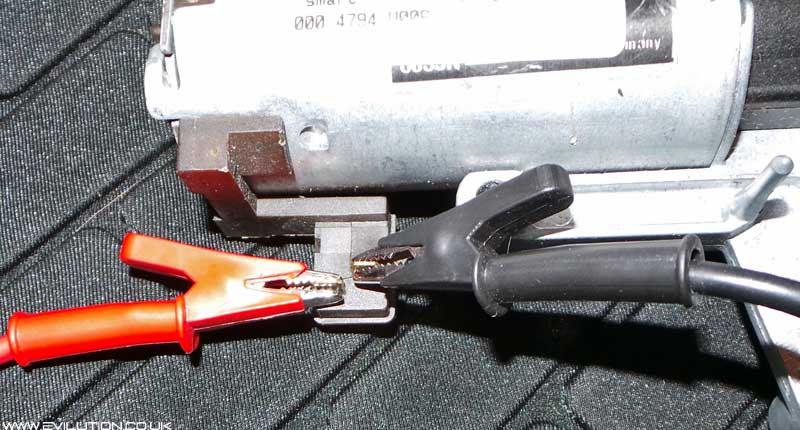 If it doesn't spin, it doesn't work. You can test these motors with a standard 9v square battery (PP3).