54bhp CDI 451 Exhaust And Turbo Temperature Sensors

The turbo temperature sensor and the DPF temperature sensors are fairly common failures on the 54bhp diesel 451
fortwo. The issue is that the symptoms of a failed temperature sensor were very similar to a failed DPF pressure
sensor failure. Thankfully, the temperature sensors are very easy to test to ensure they're functioning correctly.

Getting To The Sensors

Simple remove the rear panels. Then look at the turbo to find the 1st sensor.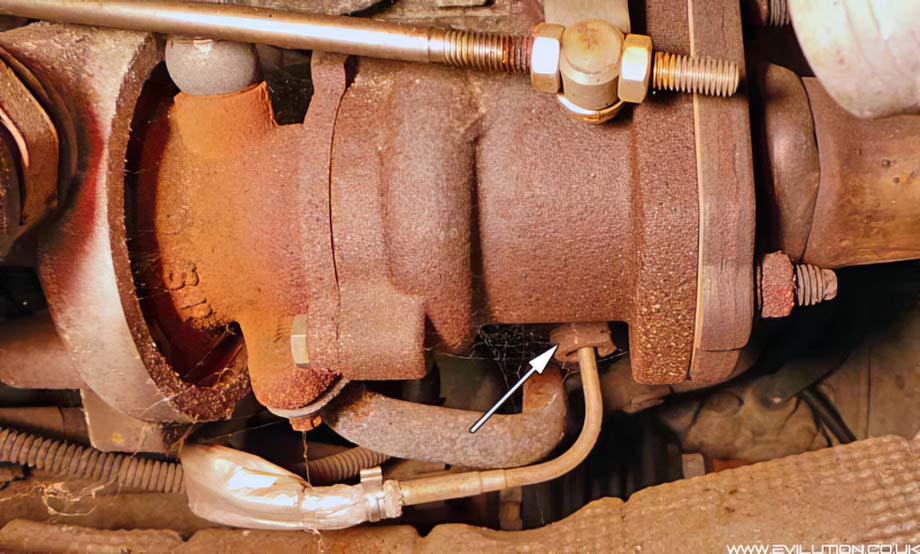 Then loom at the exhaust box to find the 2nd sensor.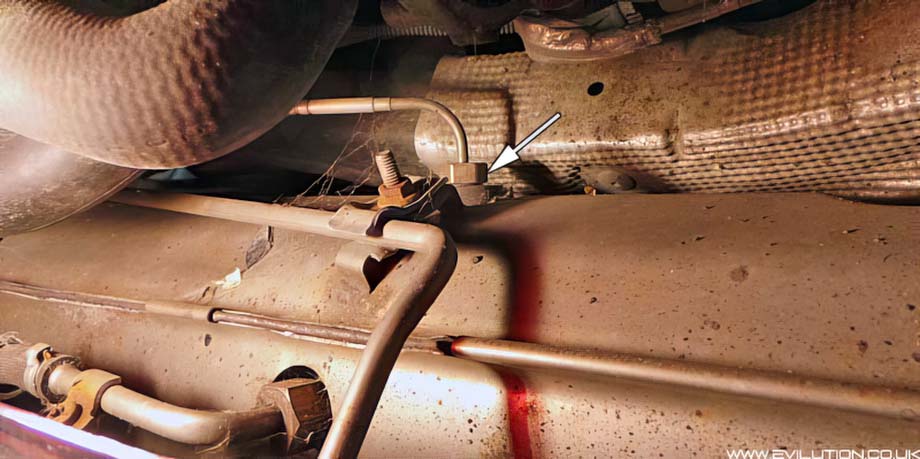 Thankfully, you don't really need to remove them to test them.

The electrical connectors can be seen underneath the engine, on the left side, behind the drive shaft.
Disconnect them both and find your trusty multimeter.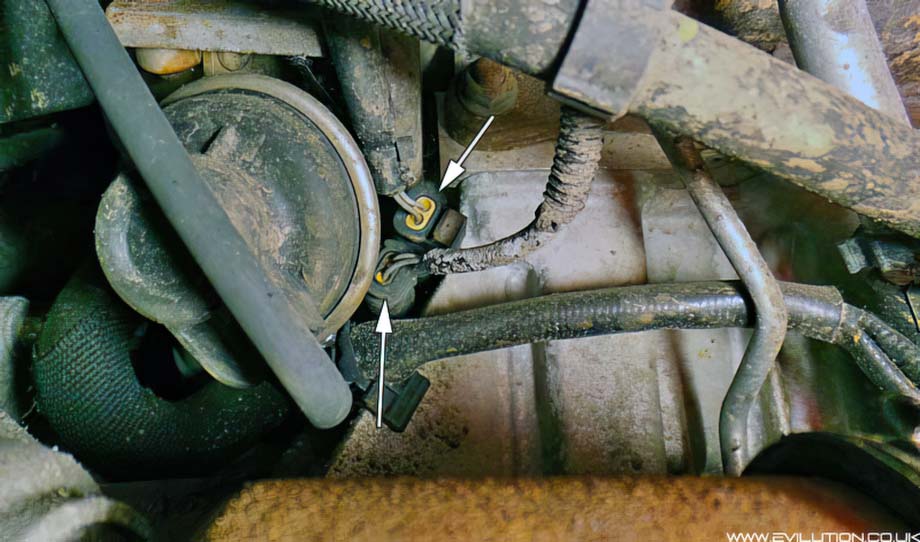 Bench Testing The Sensors

Leave the car unused until everything is as cold as the air temperature.

Set your multimeter to read ohms. If your test probes aren't thin enough, use wire or
pins pushed into the connector so you can make good contact with both terminals.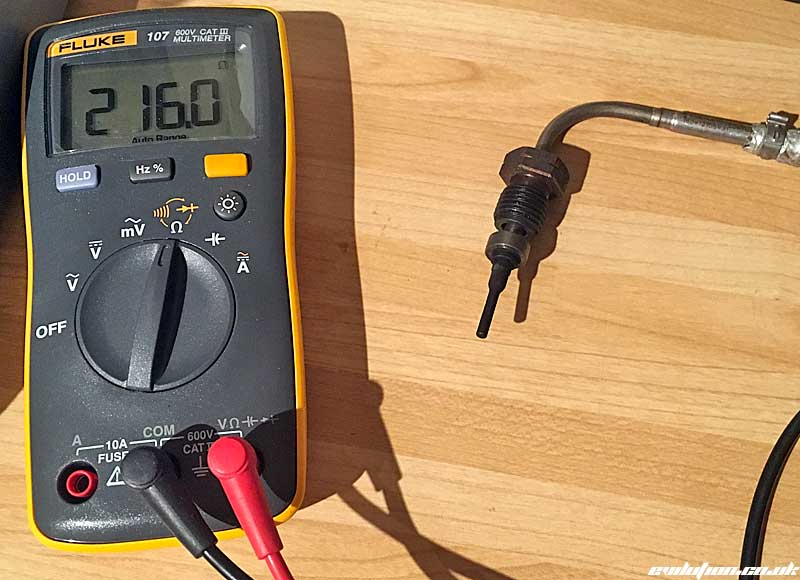 At 18 degrees C (the normal temperature of my house), the sensor read 216 ohms.

However, when put in freshly boiled water, the multimeter showed 270 ohms.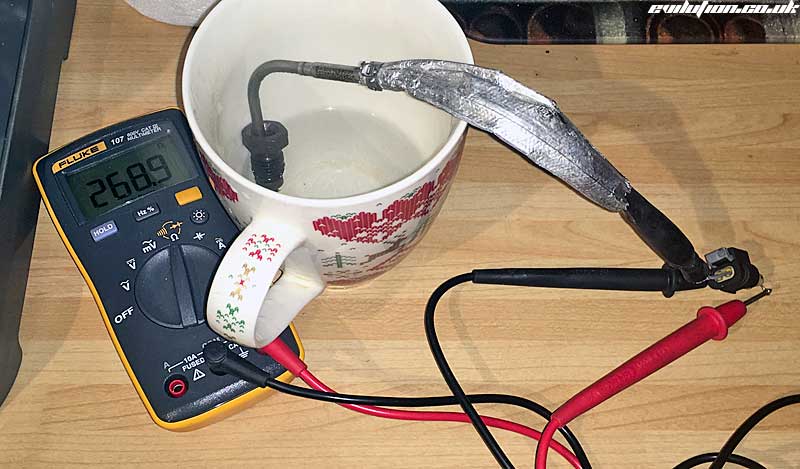 The important thing is that both sensors read approximately the same resistance.
That's because they are the same sensor at the same temperature. It's just the housing is different lengths.

What Happens When They Fail?

These types of sensors usually measure a voltage differential between 2 electrodes or the voltage drop
across 1 electrode. If there is any damage internally, you are very likely to just get a fixed output
from the sensor instead of a variable voltage which is then calculated into a temperature.

A fixed temperature ouput doesn't take long to trip an error with the ECU as it knows there should be change.