Why Would I Change The Steering Column?

If you are looking to change the steering column, it is probably down to 1 of 2 things.
The steering has become incredibly stiff and lubricating the univeral joints didn't work,
or, (far less likely) that you are fitting a power steering rack to your 450 so need the shorter column.

Changing The Steering Column

Get yourself a replacement steering column. Make sure you get the correct one.
450s with power steering have a slightly shorter column as the rack motor sits higher.
450s without power steering have a longer steering column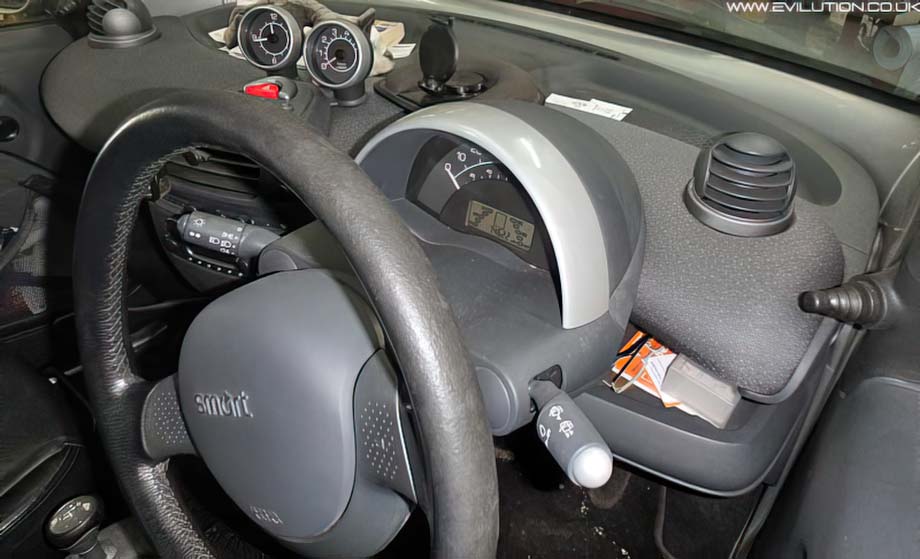 Remove the steering wheel by loosening the Torx40 bolt, pulling the steering wheel towards you 20mm
and then disconnecting all of the connections to the back of the steering wheel. (2 with a SAM, 1 with a ZEE).

Make sure that the steering wheel is DEAD STRAIGHT when you remove it. Place it somewhere it won't be knocked.

Remove the 4x Torx10 screws from underneath the steering column cover, remove the speedo and the cover.