Front Wheel Bearing Removal

If you need to change the front wheel bearing on a 451 then, like Forfour owners, I have some
bad news for you. It's not as simple as buying a new bearing. The bearing is connected to the
wheel carrier and cannot be changed. That means you have to buy a new entire wheel carrier.

Left wheel carrier - A451 330 01 59
Right wheel carrier - A451 330 00 59

These can be bought (at expense) only from smart, so get saving.

Removal Of The Front Wheel Carrier


The top arrow points to the drop link bolt, lower arrow points to the hub clamp bolt.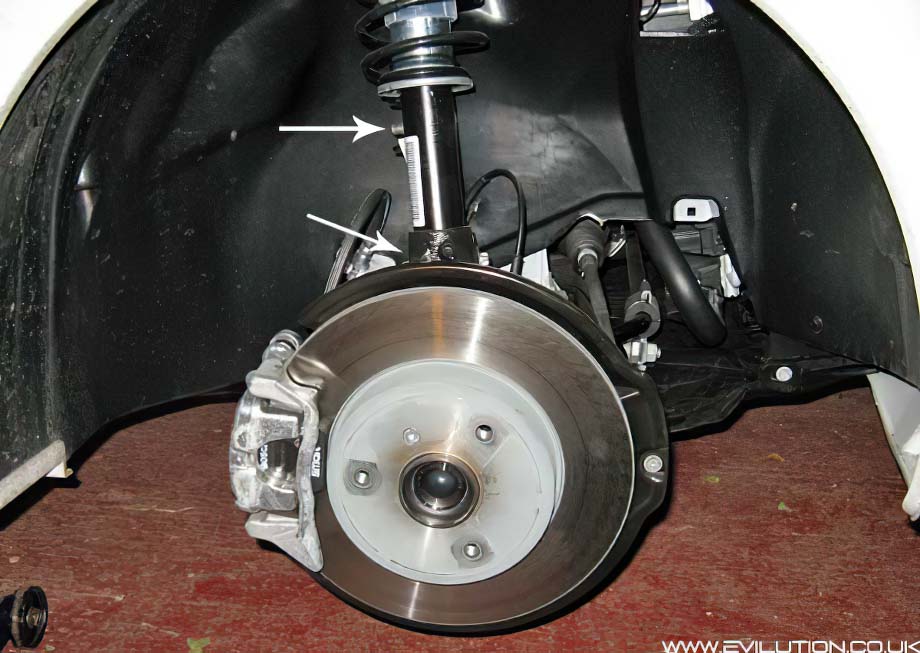 Remove the drop link nut with a 16mm spanner and a Torx 30 (58Nm on refitting).