Remove the brake drum to reveal the brake shoes. They are held in place with 2 springs and 2 clips.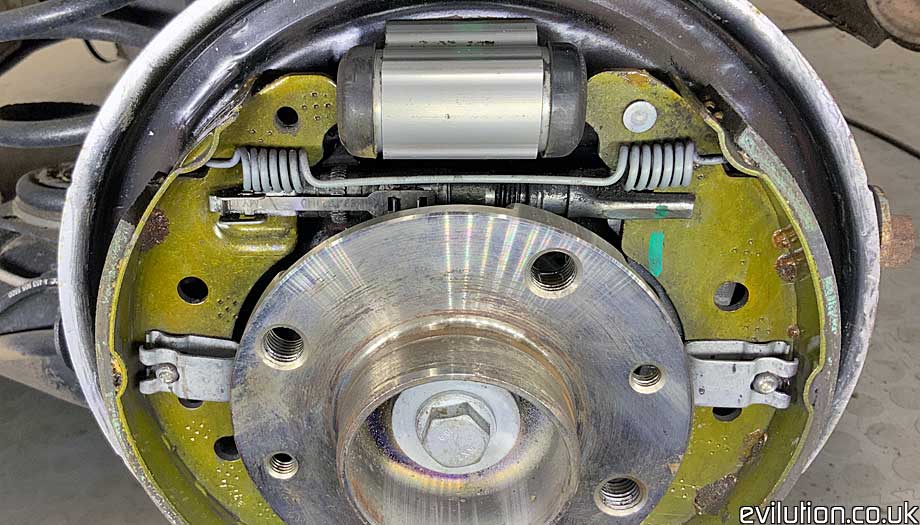 The clips are easy, rotate them around...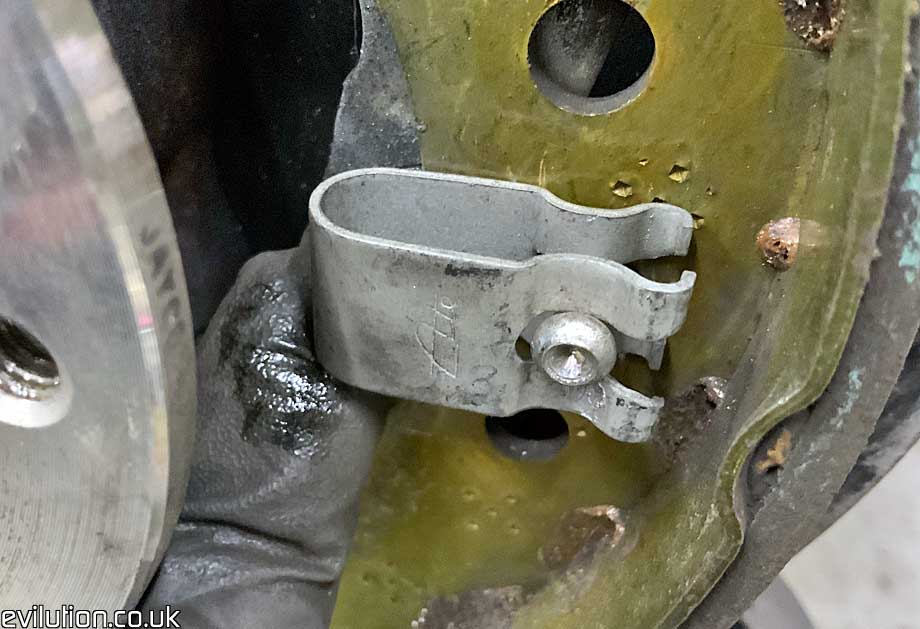 ...to give more clearance and a more direct route into your eye when they ping off.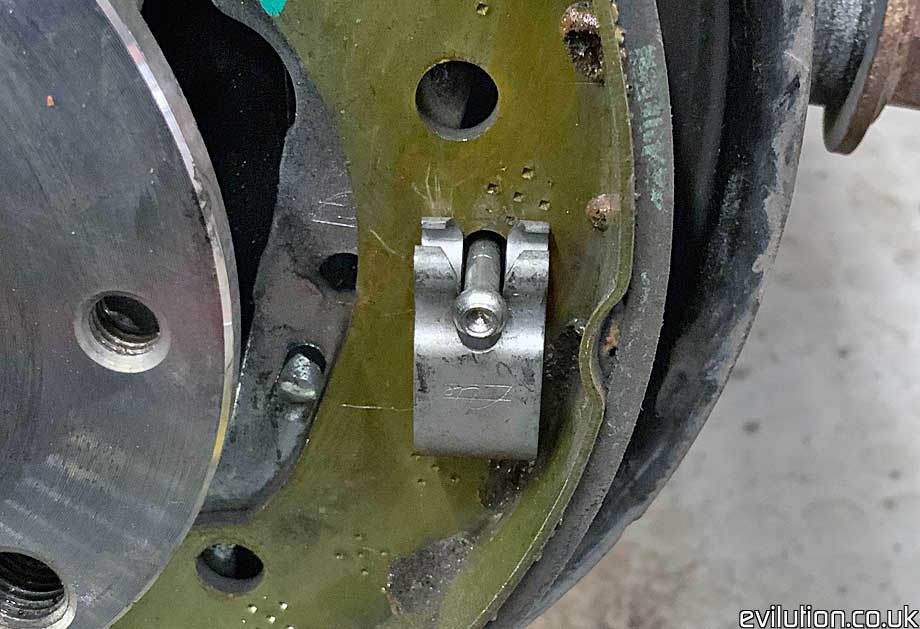 Lift the bottom of the clip and it'll let go.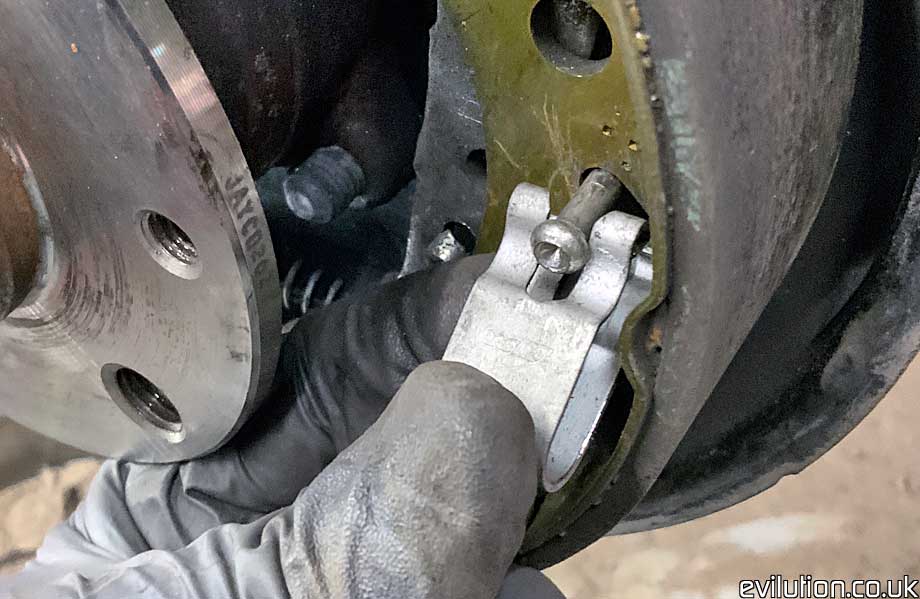 The pin the the clip holds on to is now loose. Pull it out the back of the drum.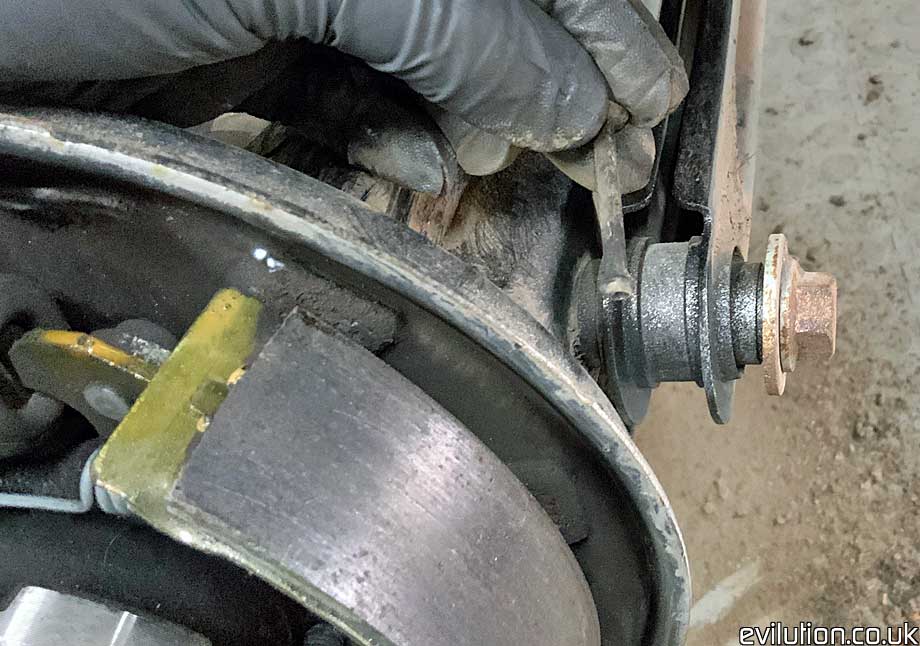 Give the pin a clean up. They are easy to lose, so don't.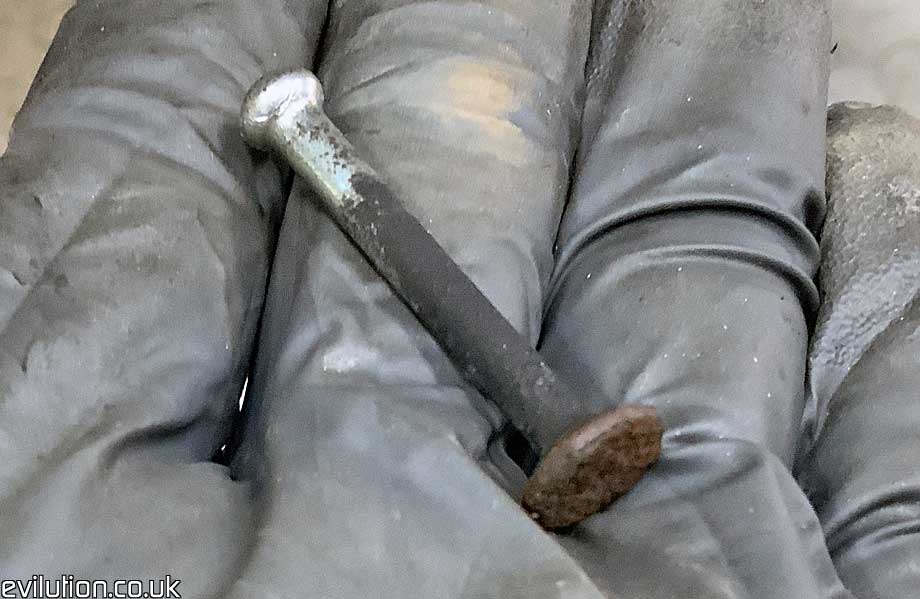 There is a pivot at the bottom of the brake mechanism.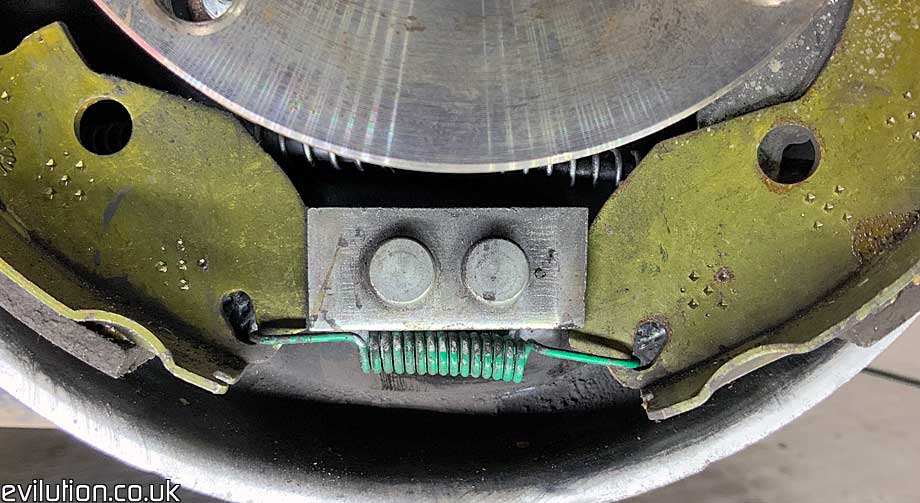 Pull one of the shoes out of the pivot. This relieves the tension on the lower spring so you can disconnect one end.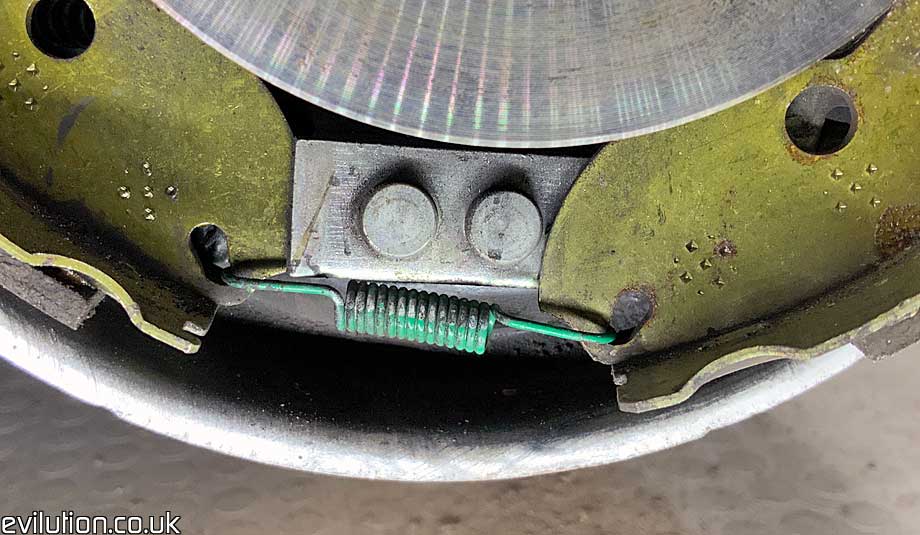 You can now lift the shoe up and out of the adjuster. Again, this relieves the tension on the spring. Disconnect it.
The brake shoe can now be removed from the car and replaced with new if necessary.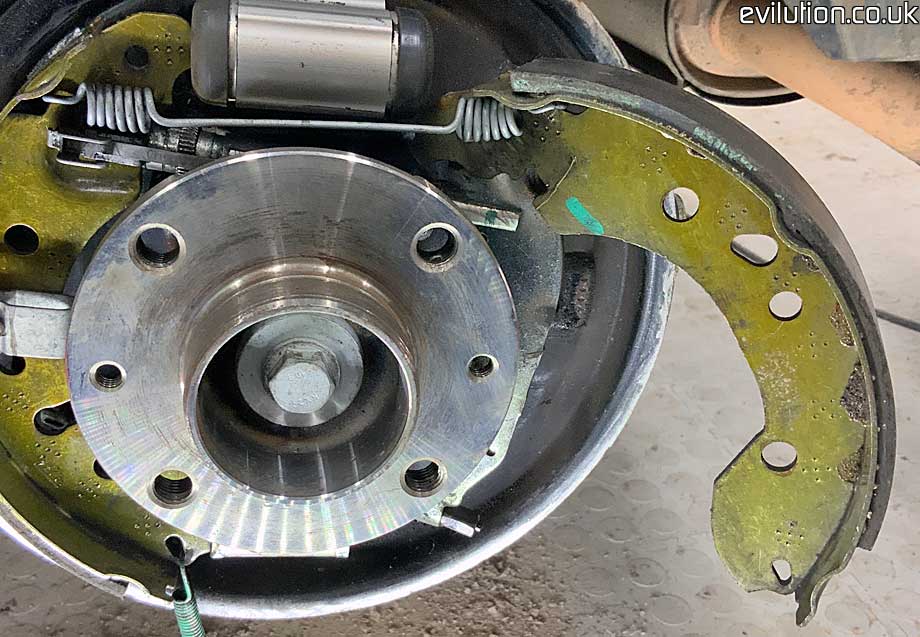 Once the (new) shoes have been refitted, you'll have to wind the self adjuster back in otherwise the new shoes
will sit too far out and the brake drum won't slide back into place.