Mod Credit - Alan Lee.





Replacing The Rear Wheel Bearings



Replacing the rear bearings is slightly harder than doing the front bearings as you have to pop the drive shafts out to
access the 4 torx bolts around it. If you have the ability to remove the 4 torx bolts without removing the shafts you
may save time but it may not be possible. Pulling the bearings from the drive shafts may be very difficult as well.


Remove the driveshafts from the brake drums
and
remove the brake drum cover
.

The silver disc is the outside of the wheel bearing.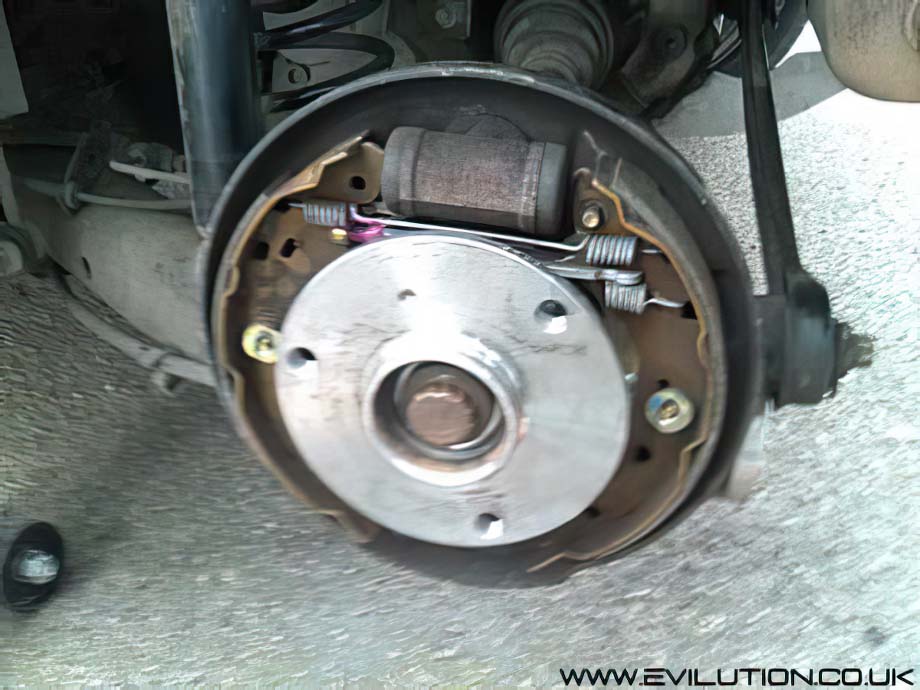 Looking behind it you will see the thread sides of the 4 torx bolts that hold the bearing.