Loosen the wheel bolts, jack the car up and remove the wheel.
Using an 18mm spanner and a Torx 40, remove the main ball joint pivot nut.
This is the connection between the end of the wishbone and the bottom of the hub.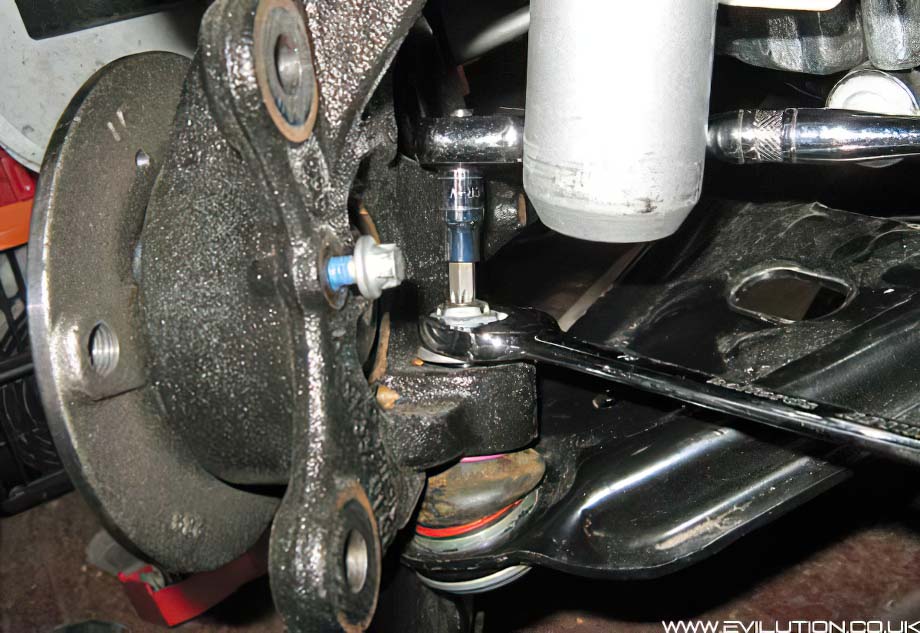 Use a ball joint splitter to push the ball joint thread out of the hub.