If you are changing the passenger airbag on the Roadster, it probably means that it has exploded.
If it has, you'll also have to change the top dash pad. Luckily, they are connected.

First thing first. Disconnect the battery and leave the key in the house.

If you look up underneath the dash on the passenger side...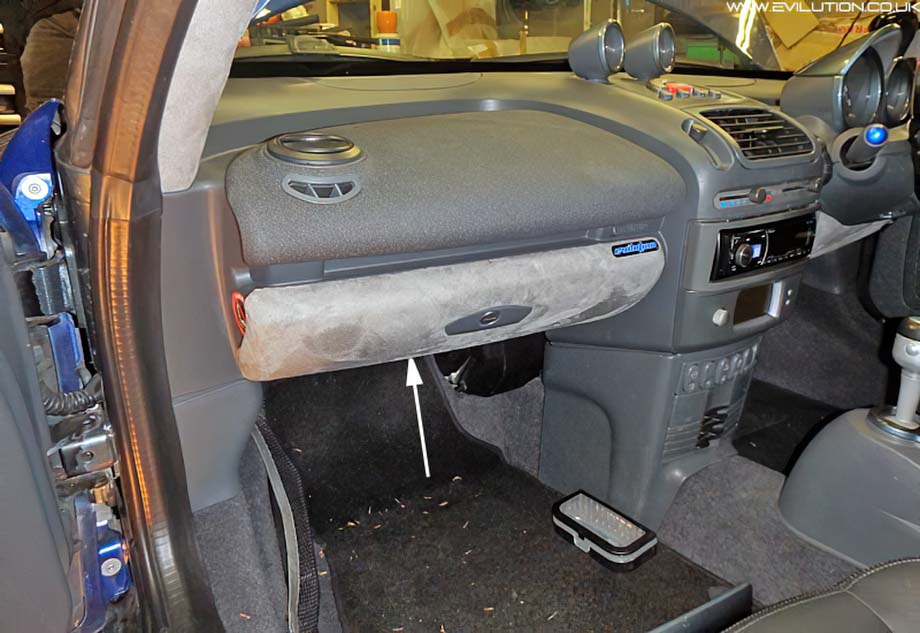 ...you'll see the explosive charge. It's normally rusty.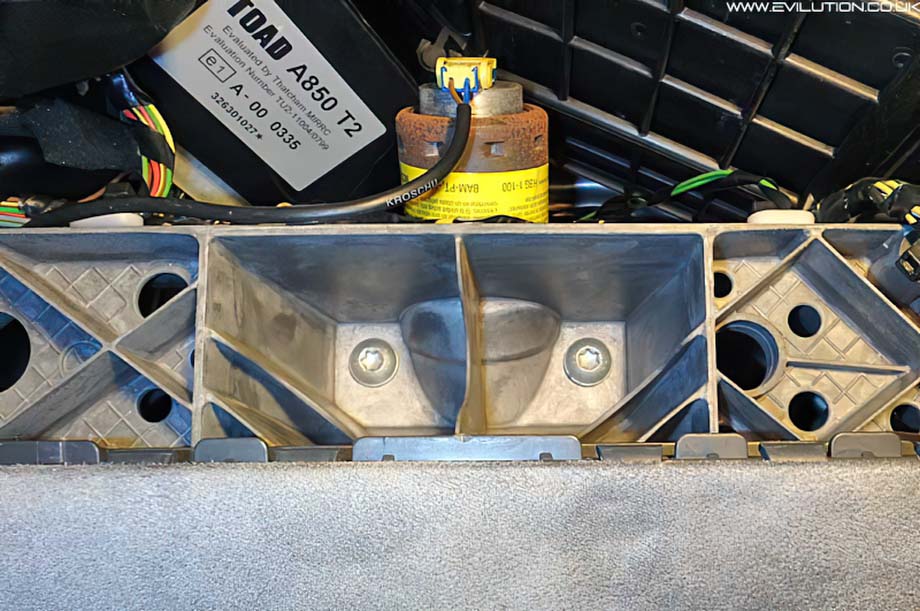 There are 2 fixings, 1 connector and 4 clips that hold it all in place.