The outside air temperature sensor is placed behind the front panel however,
changing this sensor does not require the removal of the front panels.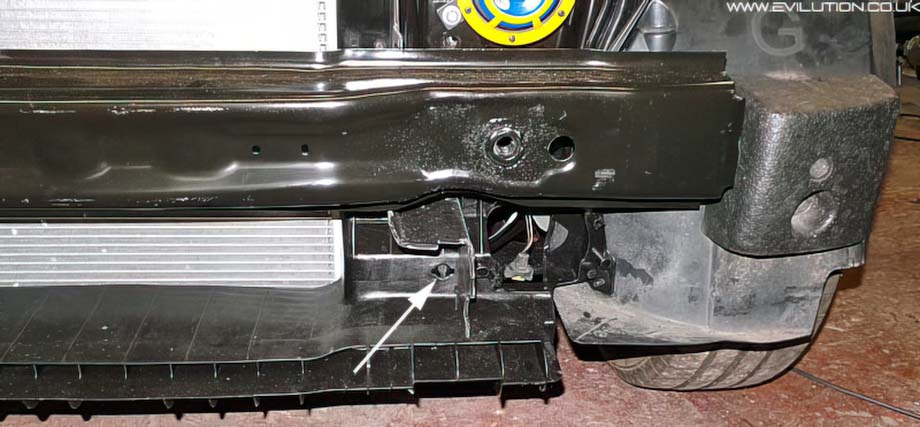 The sensor simply pushes in from the back of the lower air dam panel.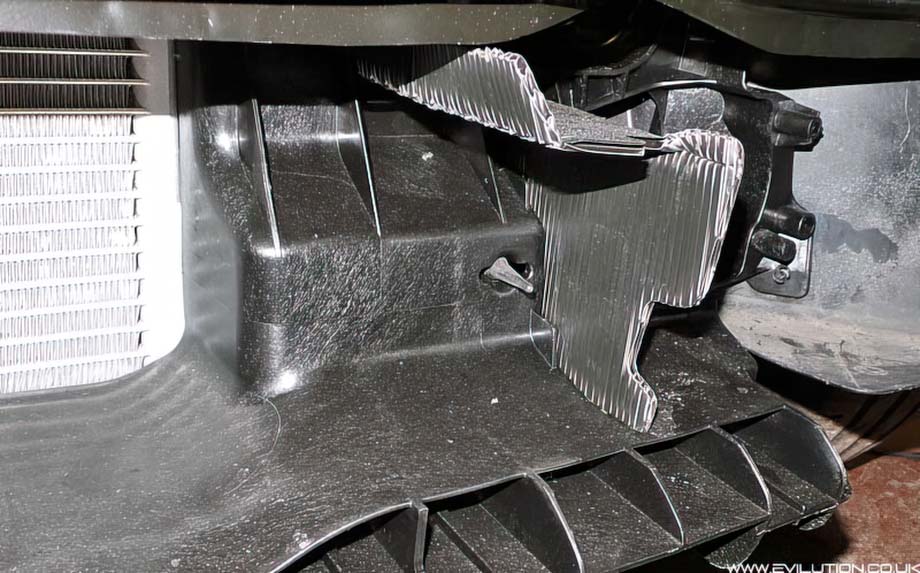 You can reach the back of the sensor through the fog light hole or from underneath the car.
Lowering the undertray will give you just about enough room to pull it out. It just clips in.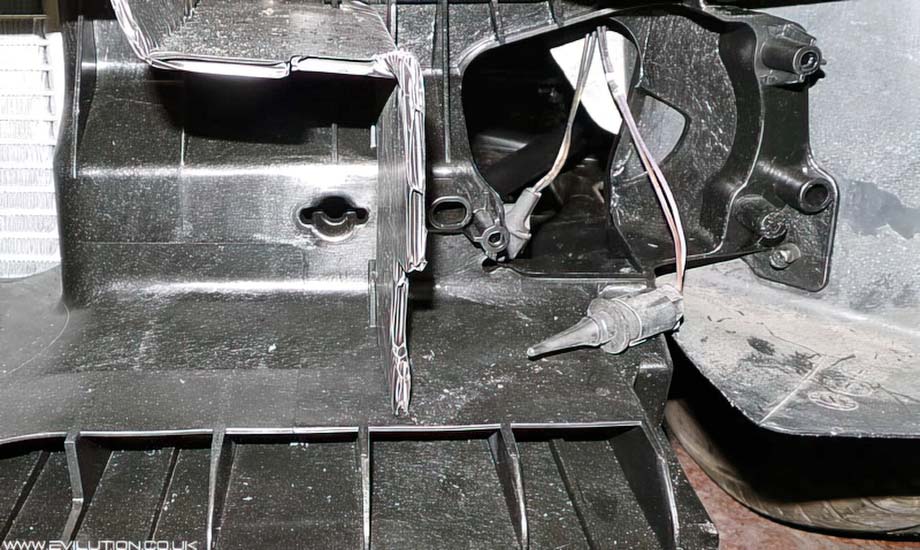 The connector has a clip at the back, press it in and pull the sensor out.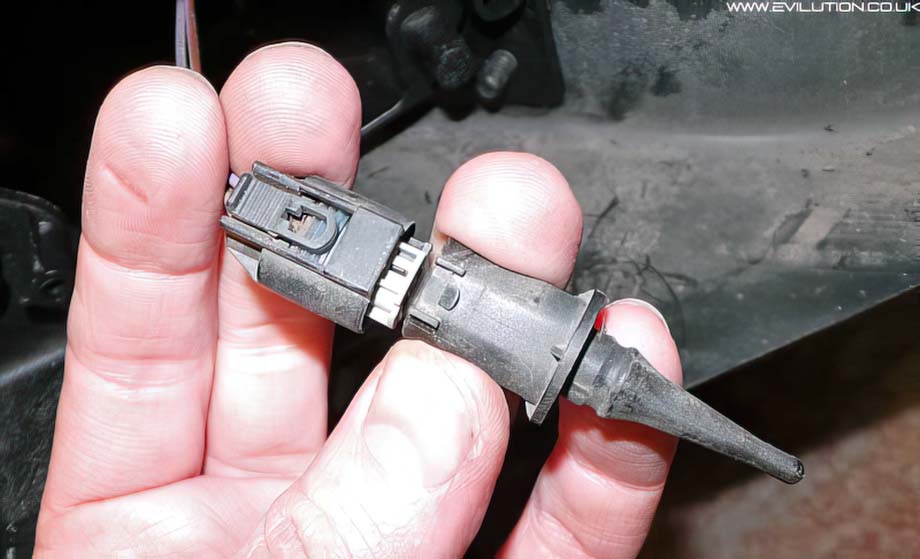 Clean the connections and refit.