Problems

Another thing that dies due to water ingress in the Roadster is the power steering controller.
However, it also happens in the fortwo 450 although it's much less likely.

The reason for the issue is the placement in the cars.

This unit sits low in the footwell and is covered by the floor carpet.
The water gets in all of the normal places, seeps into the carpet.
The water wicks up the foam backing and into the PAS controller.

Remove it from the car by removing the 2x 10mm nuts and disconnect the 2x electrical connectors.

Corrosion

Normally you can see a bit of rust on the casing but it's not the only indication of damage.

Remove the 2 screws from the back of the unit...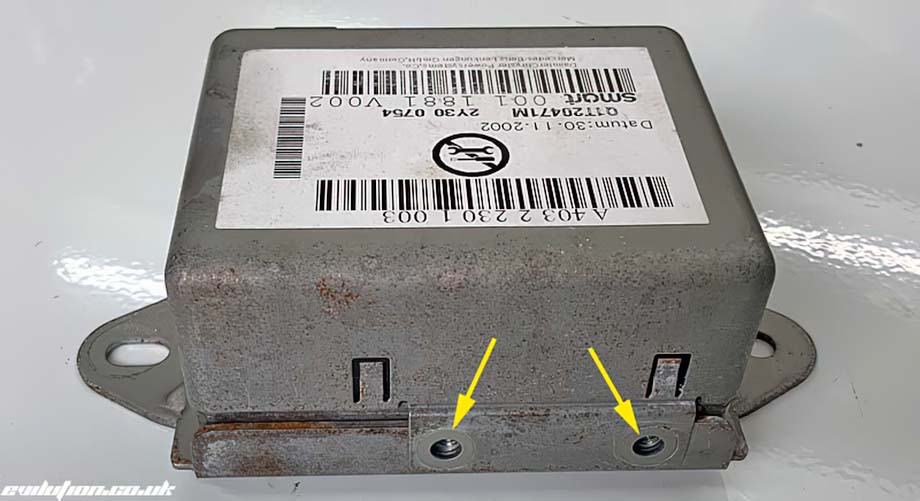 ...and the one from the front.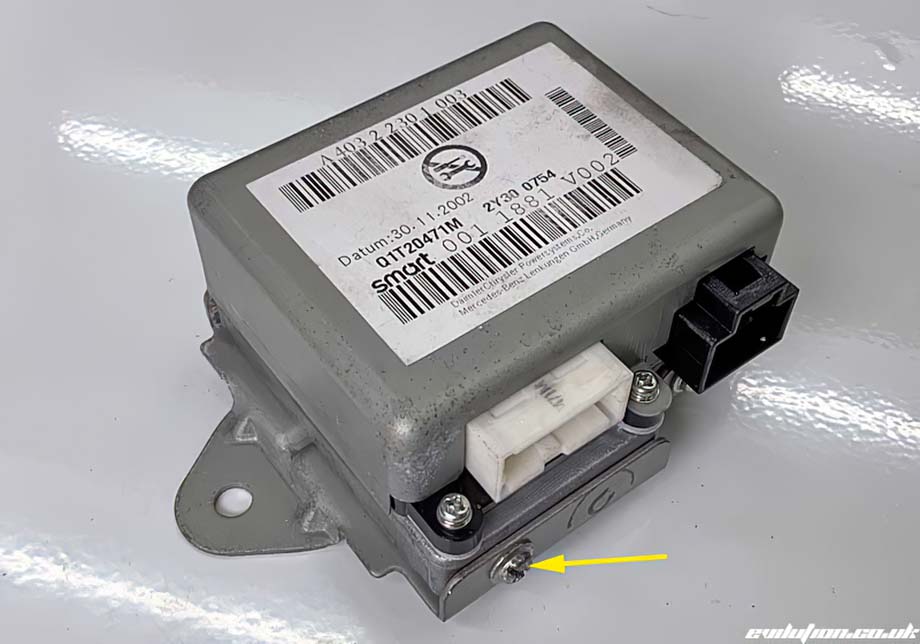 Also the 2 either side of the white connector, remove these too.