Please note: This can only be added if you have a 700cc smart For2.
There is a possibility it will work on the 800 CDi but it's up to you to try it.
If you do, please let me know how you get on so I can update my information.
Please also note that I was the first to do this, since then, the information
has been leeched and put on other sites with no acknowledgement to myself.
Trip Computer And The 6 To 10 Way Adapter
If you have already fitted the Trip Computer then this is going to be very easy.
You just have to plug the pods into the spare 6 way connection in the back.
If you haven't fitted the Trip Computer and you don't plan to then that's fine.
With your dash pods you should also get an adapter cable (shown below).
The cable changes the Trip Computer connection to the pods connection.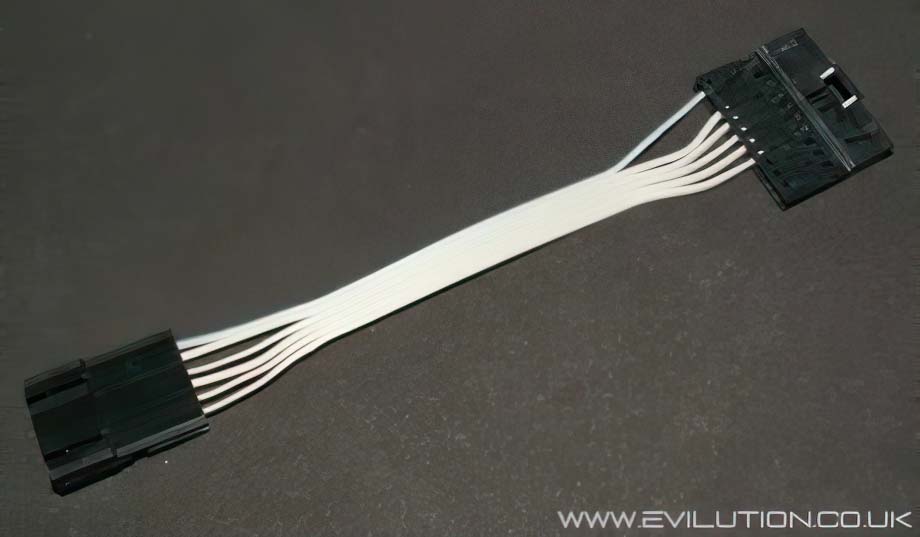 It's handy to have as you can cut off the 10 way connector and wire straight to it.
Adding The Essential Wiring For The Dash Pods
Sam Lin BUS wire