This type of plug is used for SAM connection 1, 2, 3, 5 and 10.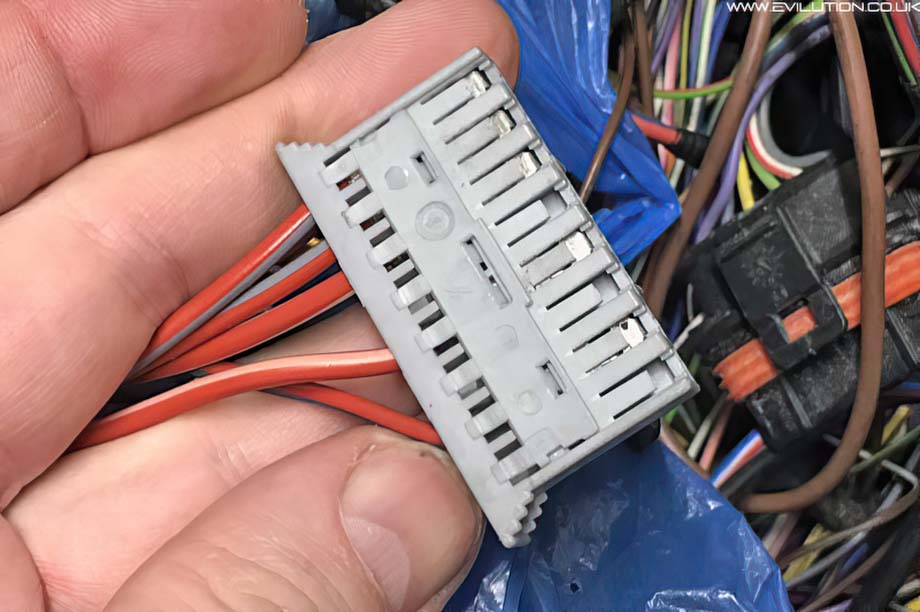 Flip up the catch flap.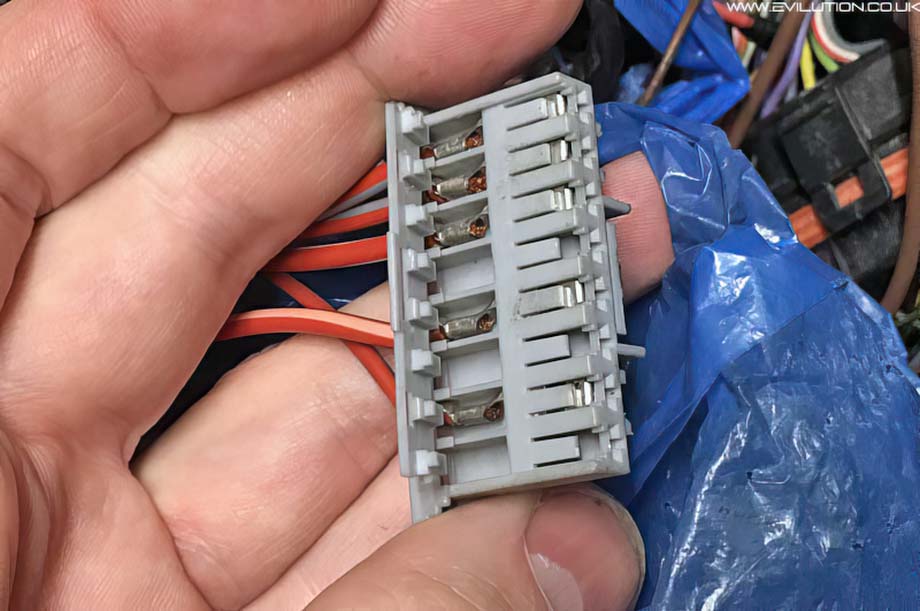 Slightly lift the plastic tab on the terminal position you want to remove.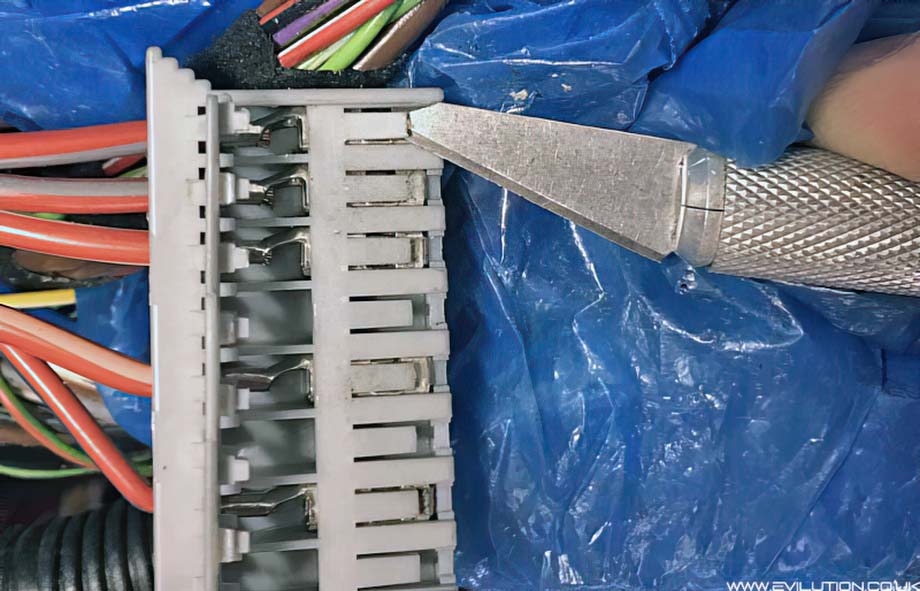 Pull the terminal out from the body of the connector.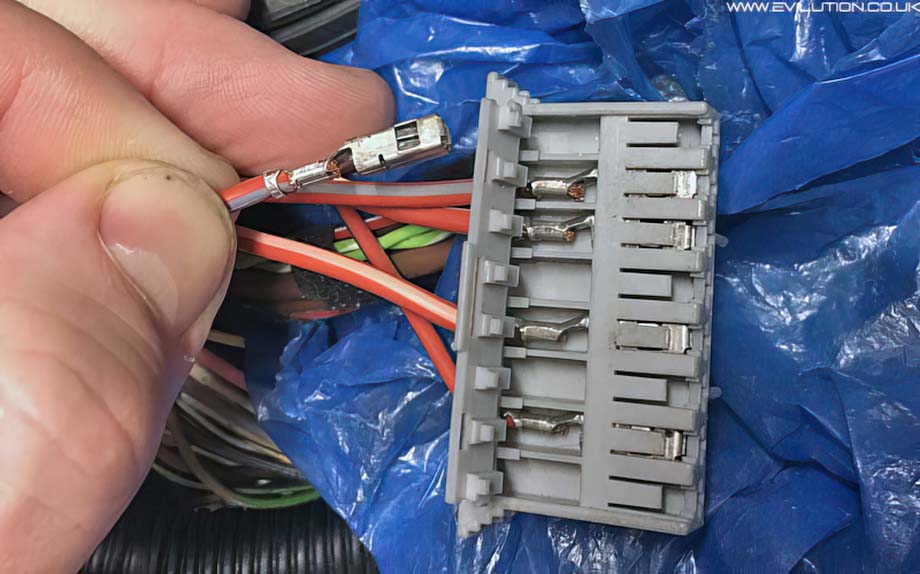 If anyone wants info on removing the terminals from SAM 4, 6, 7, 8 and 9, email me and i'll add it.