Remove the air box lid, the air filter and the air inlet pipe.
On the right hand end of the air box are 2x Torx25 bolts, remove these.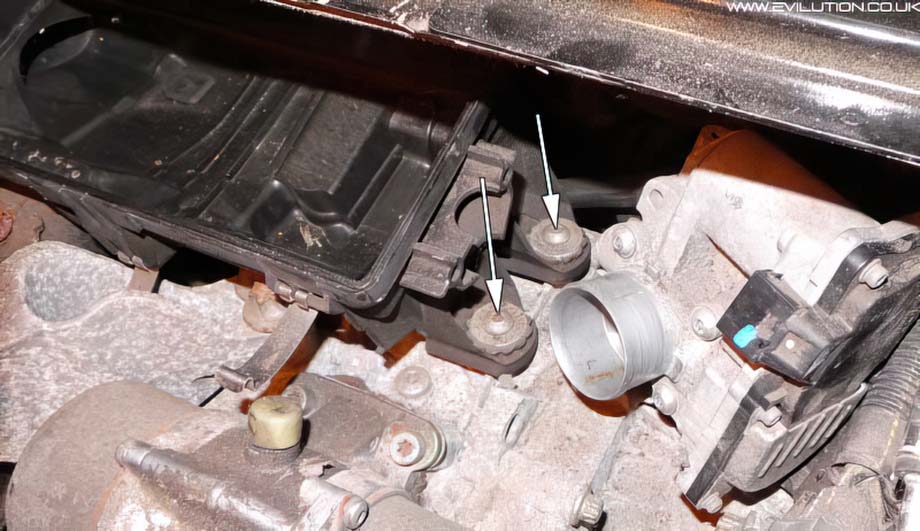 Lift the air box up slightly, this disconnects a ball and socket fixing underneath. Now slide the whole box
left and out of the engine bay. It will feel stuck because there is a pipe on the left of the air box that goes
to the side of the car but given enough pulling, this pipe will disconnect and the air box will be free.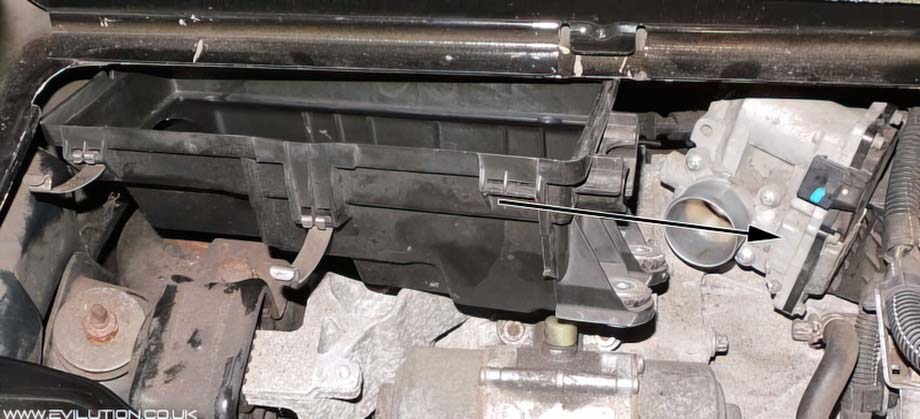 With the air box out, you can see the ball fixing. If you are refitting the air box, put a dab of grease
or oil on it as it helps it reseat back into the rubber socket on the underside of the air box base.