Draining

Unless you like to be scalded, wait until the car is cold.
Remove the front service panel and undo the cap to the coolant header tank.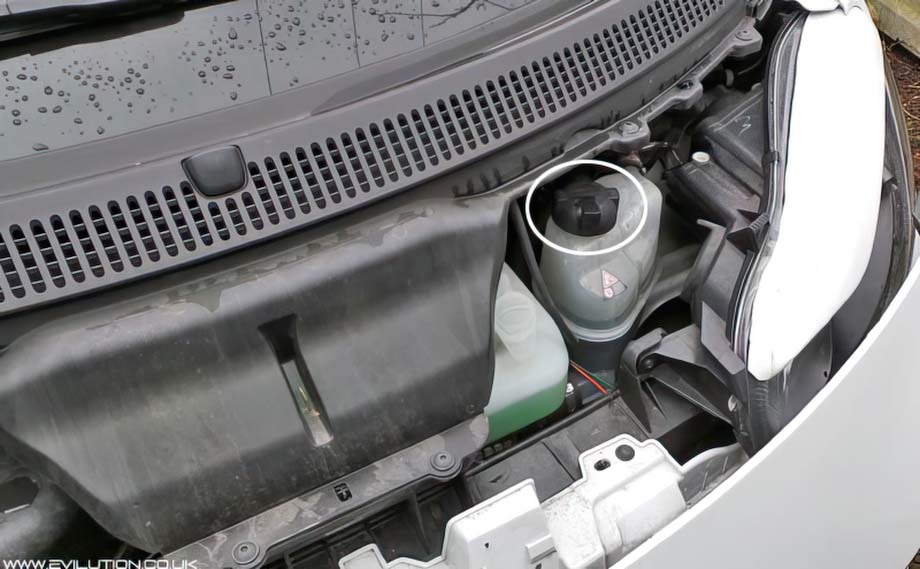 Look under the car at the engine over to the right. Just behind the long drive shaft, partially hidden by some wiring.
Circled in blue is the coolant drain plug. You might be able to get to it without disconnecting the wire to
the knock sensor on the left. Remove the coolant drain plug, catch it in a container and dispose of it properly.

The coolant drain plug is removed using a 6mm allen key.

Don't disconnect the crankshaft rotation sensor below the drain plug. If any coolant runs
onto the connection, the waterproof connector will stop the fluid causing electrical issues.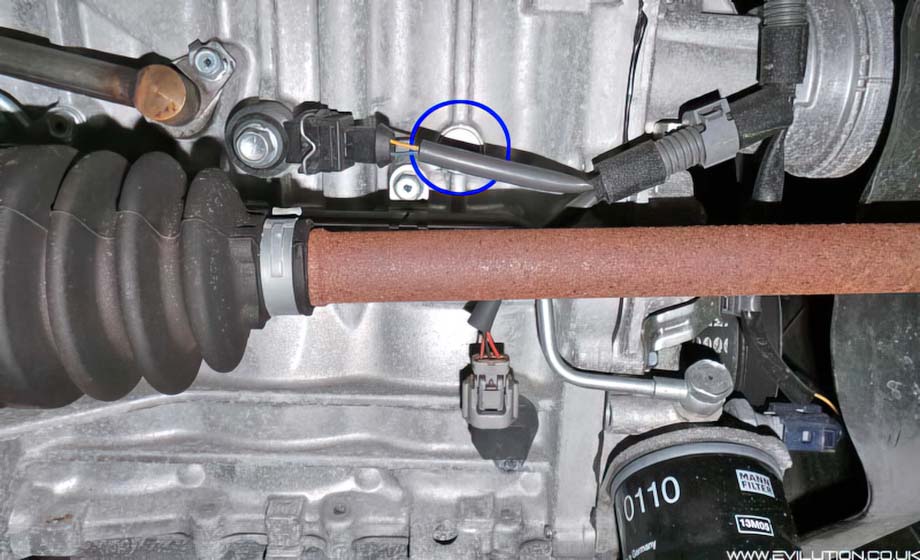 You'll then have to disconnect the lower front radiator hose, position seen below.