No Gears

The fault affects the semi auto version of the 454 Forfour

This fault is becoming more and more wide spread. Not being a Forfour owner myself,
I had no dealings with it but the fault is very similar to a fault on the 451.

Ozzy site reader Chris had issues with his Forfour when the normal clutch actuator noise and gear display
were replaced with silence and a blank screen. He plugged in a generic error code reader and got back P1710. Unfortunately it's one of those codes that most manufacturers use for other errors.

On the semi auto Forfour and Mitsubishi Colt, this error code means you have a clutch actuator fault.
As the clutch actuator is very similar to the one on the 451 fortwo I assumed the same fault.

Chris checked my diagnosis and I was correct.
Snapped Clutch Actuator Spiral Gear
The 451 and Forfour have very similar clutch actuators. Bigger motors and
stronger compensation springs for quicker clutch movement and more clutch force.

Unfortunately it would seem as though the spiral gear that transfers the rotational
movement of the motor to the linear movement of the push rod isn't up to the job.
Especially if the grease has dried up and turned into crystals.




Closer inspection gives no clear indication as to the cause but the lack of shear would point to contaminated
metal, an inherent weakness or brittle (over hardened) material. An increased internal resistance of the
actuator gear could create enough friction to snap it, especially if the pivot was rusted as seen here.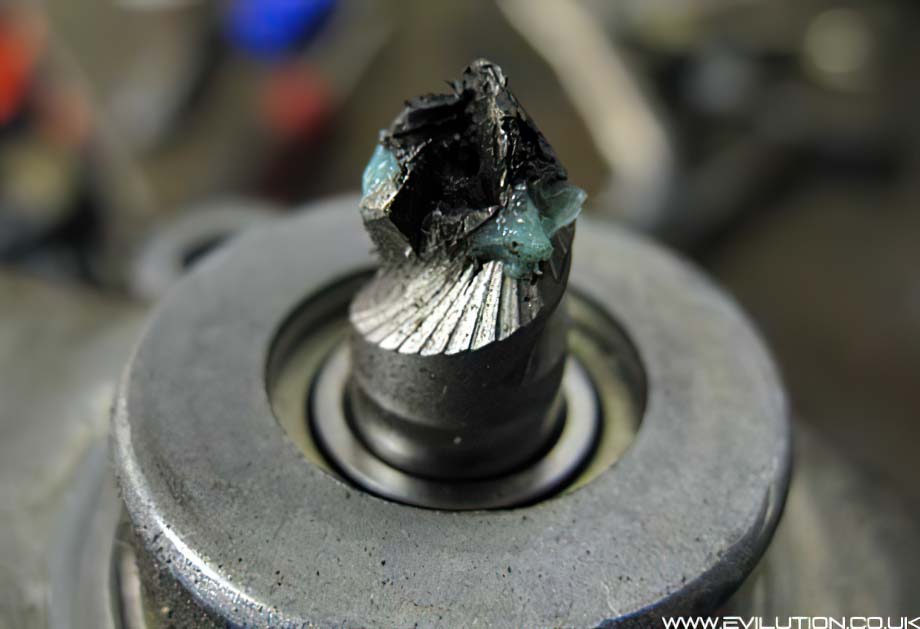 Amazingly this physical fault only brings up

≡
, a flashing "N" or nothing
with no unusual noises.

Fix

Buy and fit a new clutch actuator. These really aren't cheap so ensure you log a complaint about
this part and try to get smart to replace it free. It's not a part that should wear so it should last
the lifetime of the car. The more people log this fault the more smart will pay attention.