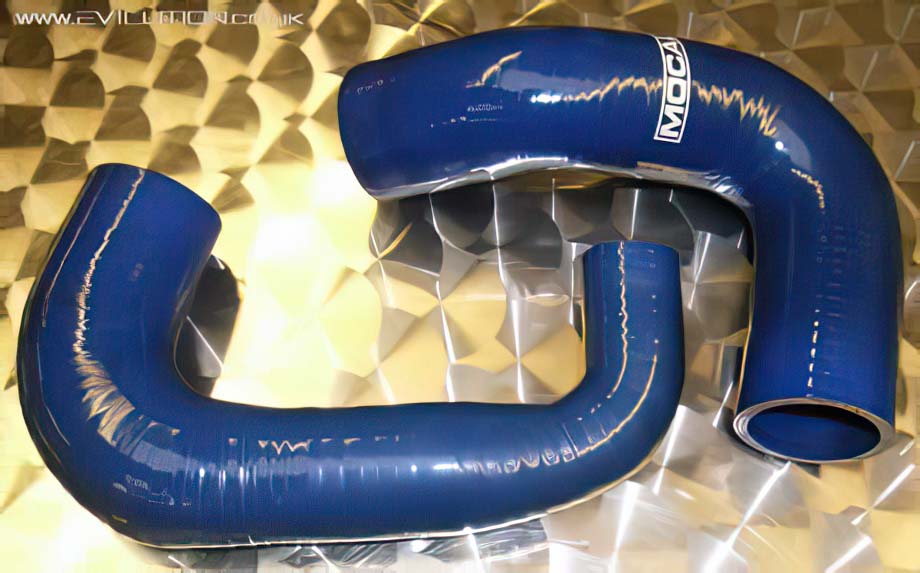 Are They Any Good?



On paper and scientifically they should be excellent, smooth flowing bore, flexible fitment, deflects heat.

Initially I have heard of 3 people fitting them and 3 people taking them off.
Person 1 had problems with escaping air due to poor jubilee clips.
Person 2 had a split pipe because the jubilee clips were too big,
he also said they popped off twice.
Person 3 said they swelled under the boost and deflated under vacuum.

The first two problems are clip related and nothing to do with the construction of the pipes.
The problem of swelling and deflating is difficult. They are rated to a working pressure of 3.6 bar which is double what you will get in the smart. If there is any swelling, it will be slight and shouldn't affect anything.

Deflation is a possibilty but not a problem, large bore silicone can distort slightly under vacuum but it will never collapse down to a point where the cross sectional area is less than the area of the throttle body inlet.



Pipe Information



Although labelled 'Mocal' they are actually made by SFS Performance, another silicone tubing company with a very good reputation in the silicone hosing field. The exact specs given for them are:

3 ply reinforced silicone ribbon construction,

Maximum pressure 19.5 Bar,

Working pressure 3.6 Bar,

Highest working temperature 180 degrees Celsius.



Ordering Information



You can buy directly from Mocal by phoning 0208 568 1172.

The part number you require is SHK18 and they are £53.66 +VAT +p&p
The total cost is about £71. Enquire about their range of colours.
If you don't select a colour when you contact them, you will probably get blue.

Also available via BIG Performance and Wellsmart (see links page) for £80 +p&p



Personal Opinion



I have recently bought a set of these to test, you will find the review in the reviews section shortly.