It's a very good idea to have little to no fuel in the tank otherwise it'll be heavy and potentially explody.

Remove the engine. Behind the engine is a heat shield (good idea huh!). Remove the fuel cap. Remove the top two E10 bolts.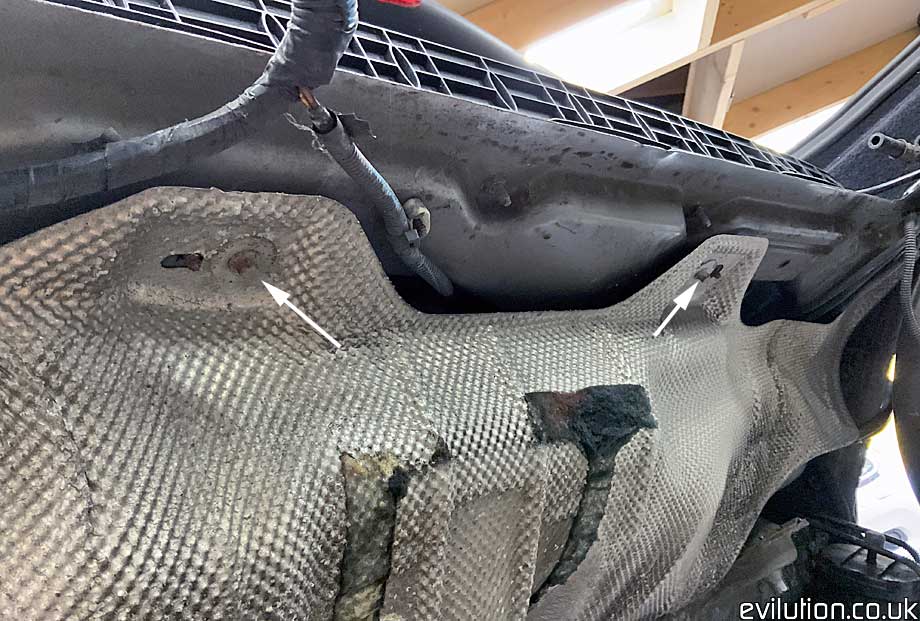 Then remove the lower two E10 bolts.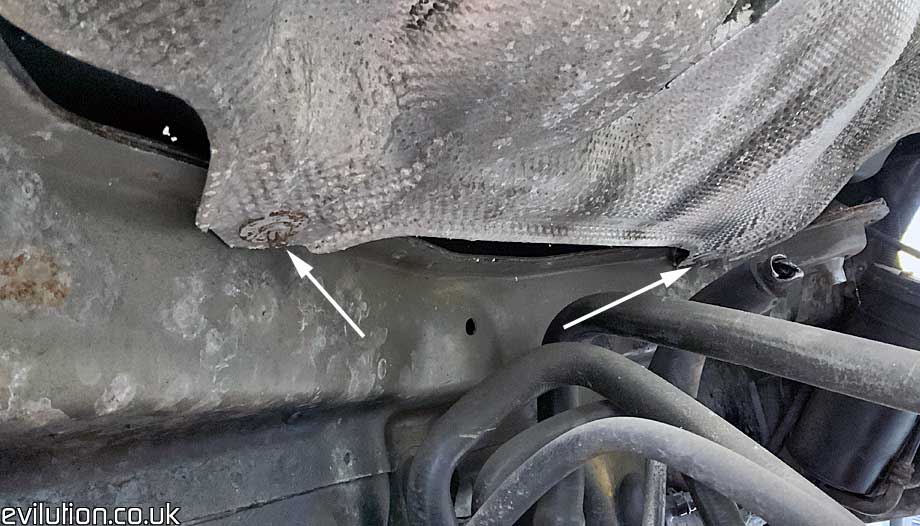 That's all that is holding the fuel tank to the car.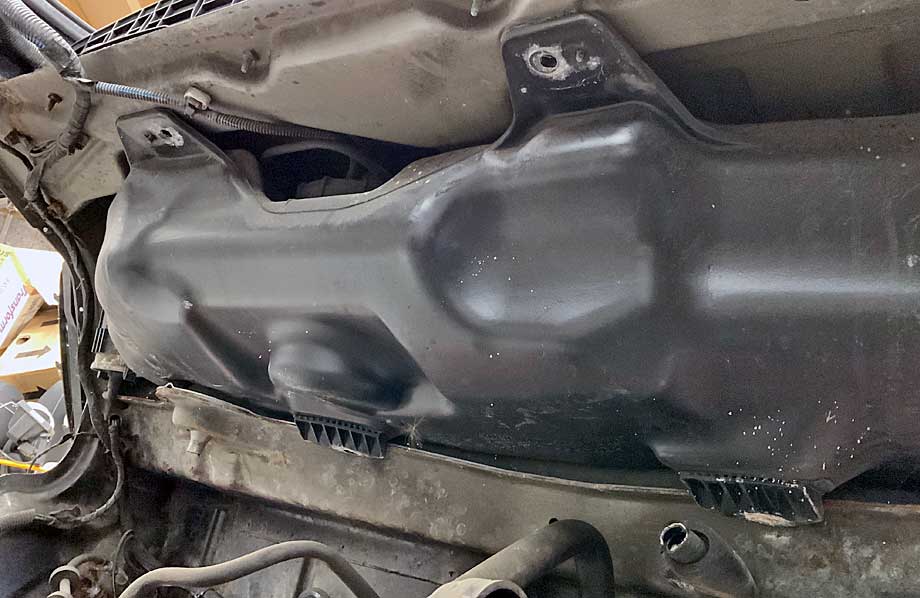 Pull the top tabs down to clear the locating studs.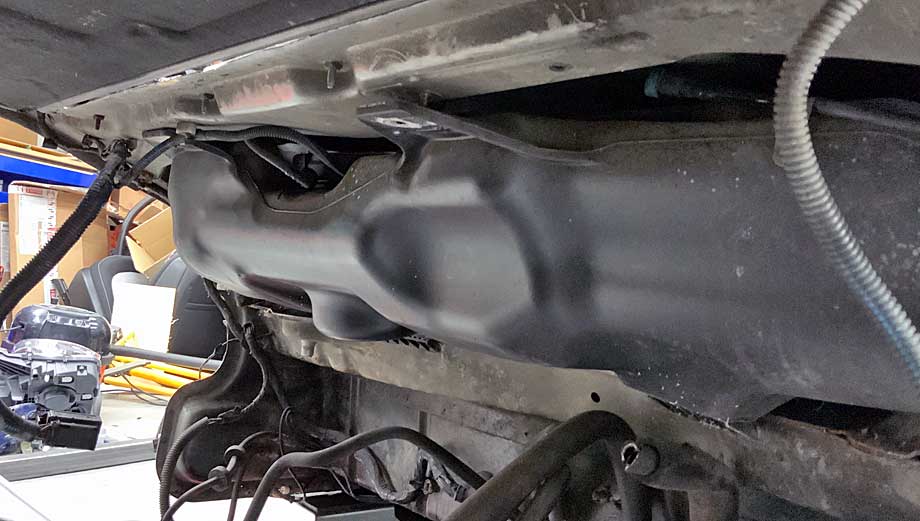 You can now pull the tank from the hole.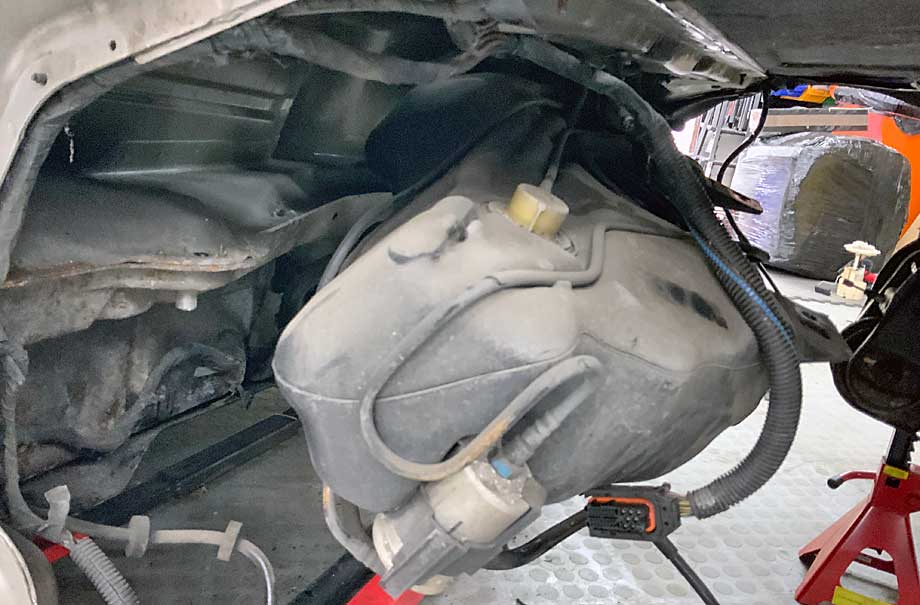 If you twist the tank, it helps disconnect the filler neck.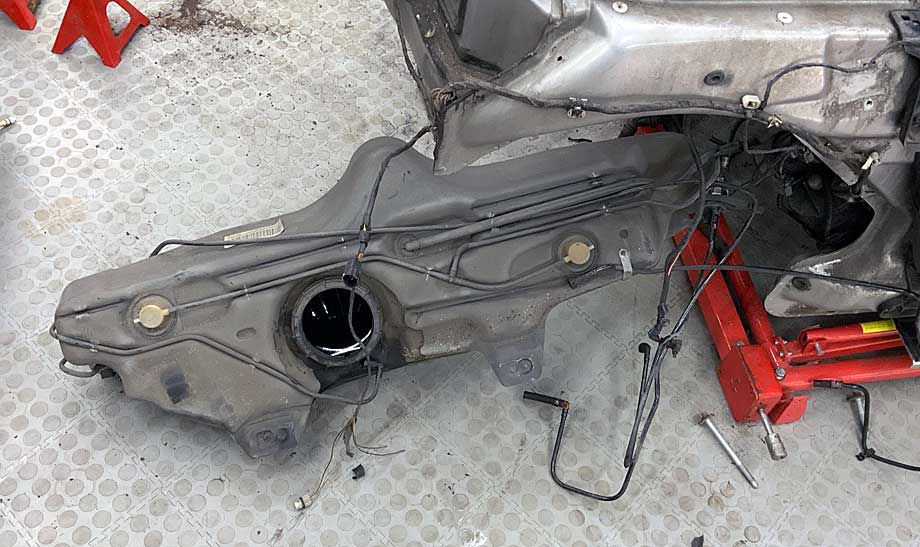 The tank is now free from the car.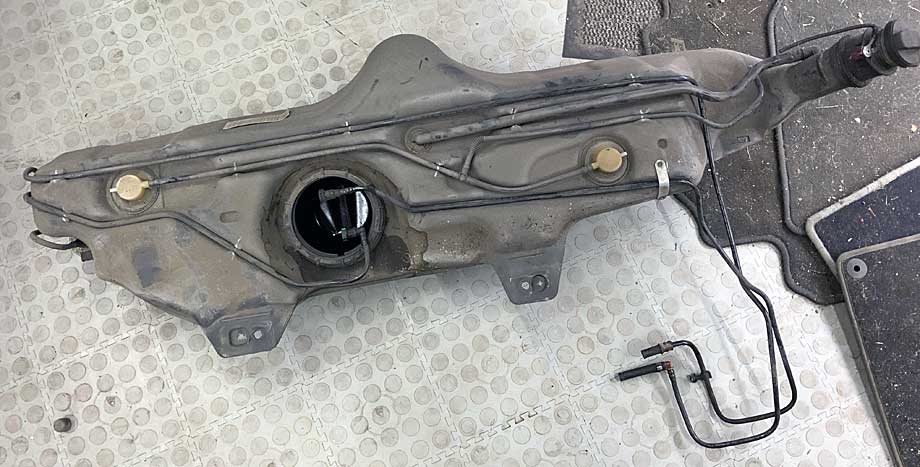 On the left hand side is the fuel filter.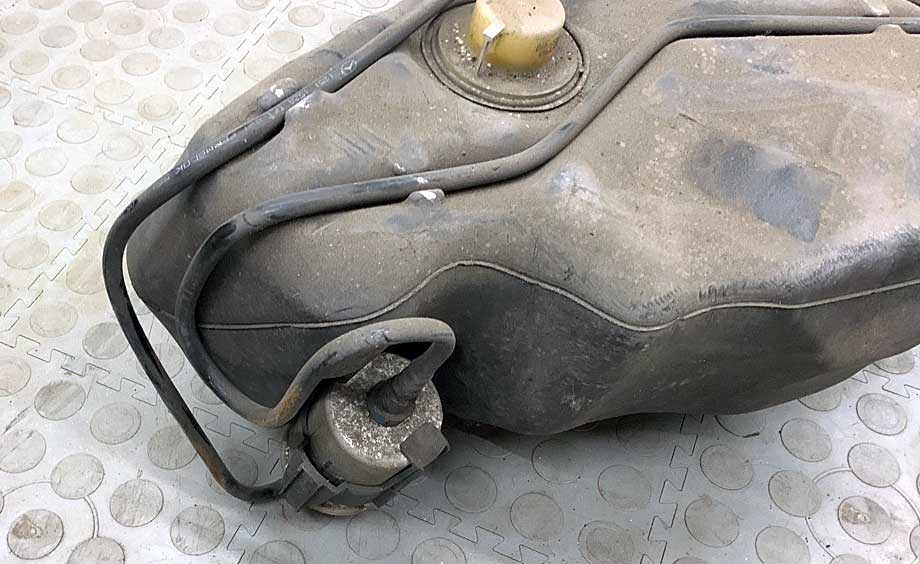 On the right hand side you have the fuel rail inlet and outlet.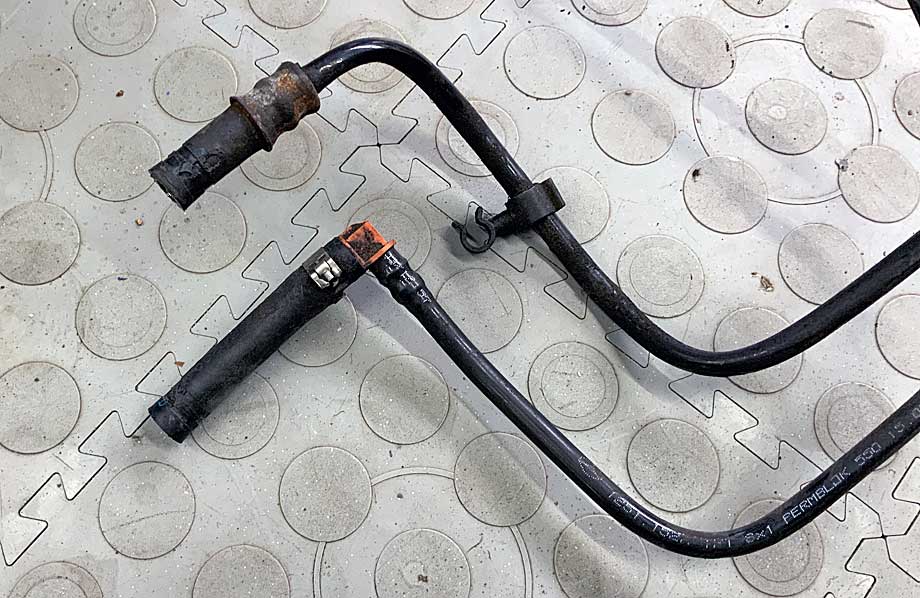 This is what the pipes do, should you be interested.