The Original Options

For years, the only option for aftermarket HT leads was Magnecor. We had originally tested Magnecor
HT leads but we weren't happy with the quality or customer service. We had fitted 3 sets and 3 sets
had problems within 18 months. Magnecor tried to say it was because of the way they were
fitted but as that consisted of 2 smart specialists and evilution, we weren't convinced.

More Options Required


So I went on a UK wide search for a company with the ability to make HT leads to a custom design,
for a reasonable price and to an excellent quality. We had a few samples sent out by different
companies and the ones we have for sale now on Smartmods won hands down.

This is what you'll receive in the kit.
3 long leads and 3 short leads.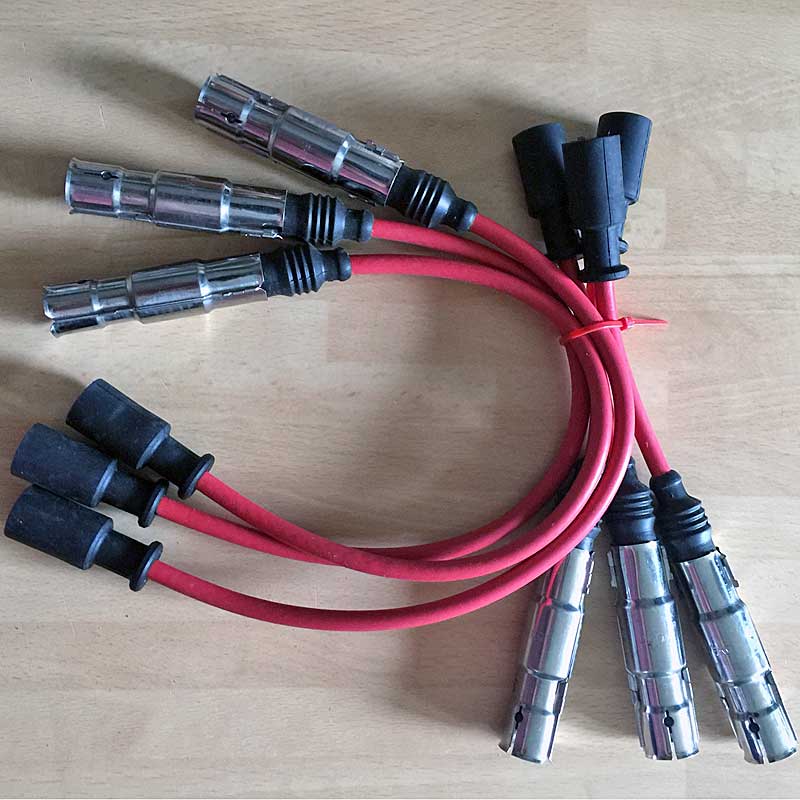 They are 7mm silicone sheathed copper cored HT leads, 3 short (lower) and 3 long (upper).


The spark plug connections were chosen by us because they interfaced really well with the smart HT
lead removal tool. The lugs are slightly larger so the tool can get a proper grasp of the connector.



Lets take a look at the lugs



On the right is the standard OEM spark plug connection.
On the left is the SmartMods spark plug connection.

You can see that the SmartMods lugs (left) are extended for a better grip on the removal tool.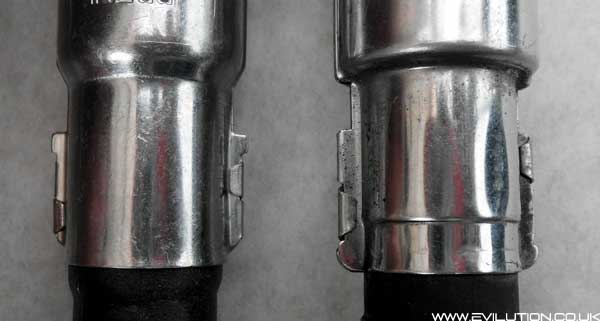 This is the standard Smart HT removal tool over a standard Smart HT lead.
You can see that the lugs sit inside the tool. It's quite common for the tool to slip over the lugs.
This can damage the cabling of the HT leads so you need to replace the whole lead.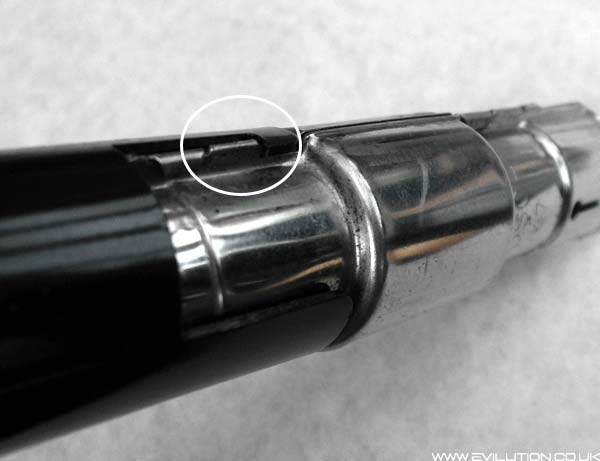 However, the extended lugs on the SmartMods leads travel passed the tool.
Therefore the removal tool grips properly making slipping a thing of the past.




It's not just the spark plug connections that are better, the cable is more efficient, a much more convincing
red than the brown colour that Magnecor call red and the coil pack connections make more of a connection
than the standard design. The coil pack rubber boots are custom made for smartmods for a better fit.

All in all, you should get a better and stronger spark at the spark plugs which should
mean an increase in performance or MPG depending on how you drive the car.

These are cheaper than the Magnecor leads and on par with price of the standard leads.

Conclusion

They work as expected and are currently being trialled on the S2smarts project car with great success.
This car has used up and spat out a set of OEM and Magnecor leads so we will watch with interest
to see how well ours fare under extreme conditions.

Where Can I Buy These?