The Cabrio Roof Mechanism



The roof is moved using a pair of identical motors placed either side of the rear
roof section, these don't do one side each, instead they work with each other
to move the entire roof. A pair of sprung cables pass over either side of the
motors main gear allowing both cables to be moved simultaneously.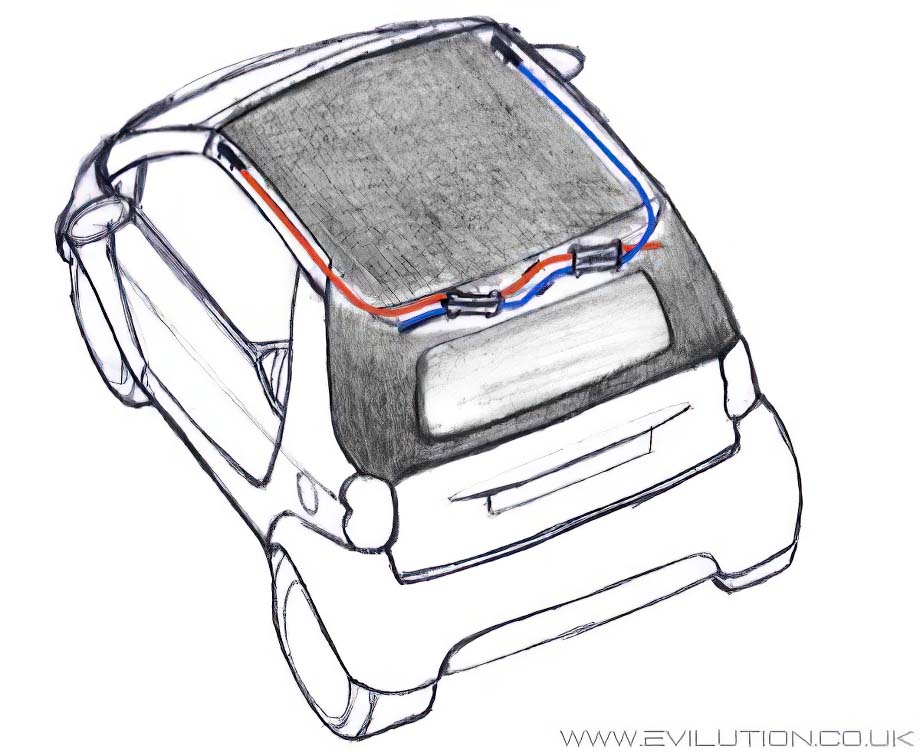 Thanks to Telmo Rodrigues for the excellent diagram.



The canvas section contains 3 ribs that connect across the car to each cable allowing each rib
to move backwards eventually coming to rest next to each other. The canvas of the roof
concertinas from one rib to the other to make the entire roof more compact on opening.



Cabrio Roof Problem



Although the main drive cog in the motors are metal, they seem to wear quickly as there
isn't a great deal of surface area on the mating faces. Eventually the cogs start to slip
over the spring cables causing a clicking nose and eventually a loss of all roof control.

The sprung cables are constructed to have thousands of microfilaments along the length,
this helps retain grease, reduces friction and expels foreign matter that may get caught up.
The microfilaments eventually wear down and break, they accumulate in the tubes
and especially around the motor main gear and worm drive. These could eventually
cause the white grease to clog up the mechanism.

The obvious fix is to replace the spring cables and the motor
main gear which is what this how2 is going to show you.