Remove the five torx bolts, leave the lowest one as it is a dummy.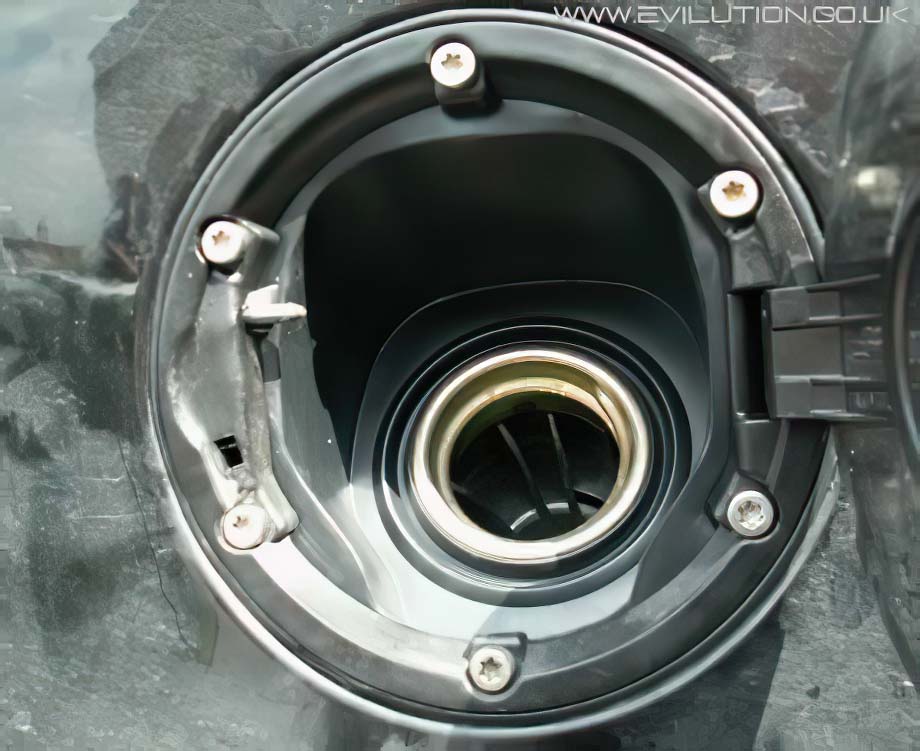 Pull the flap off the car and pull the rubber flange out too.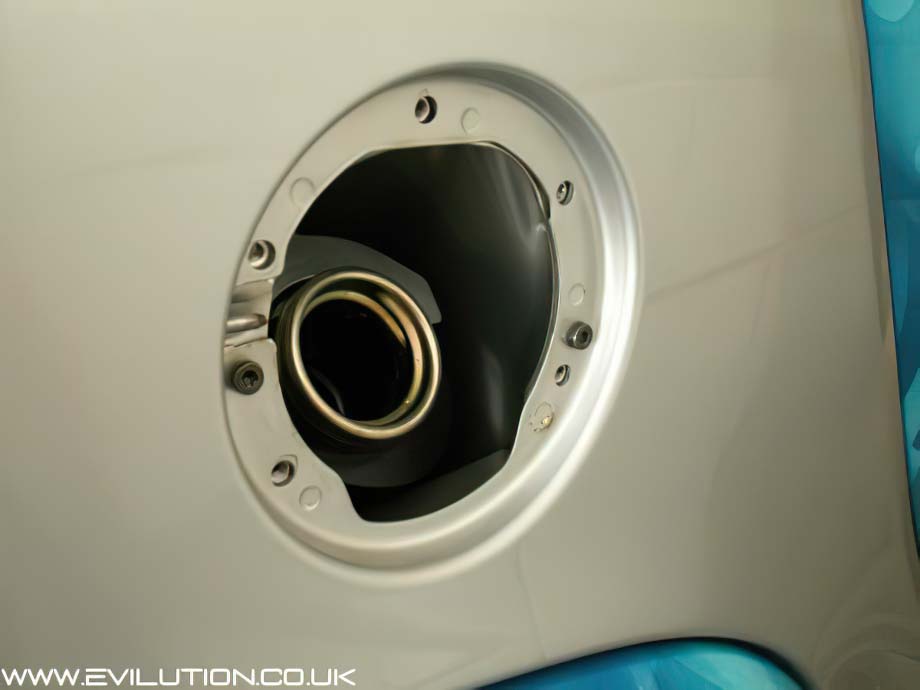 Fit the rubber flange around the new filler flap, it makes it easier this way.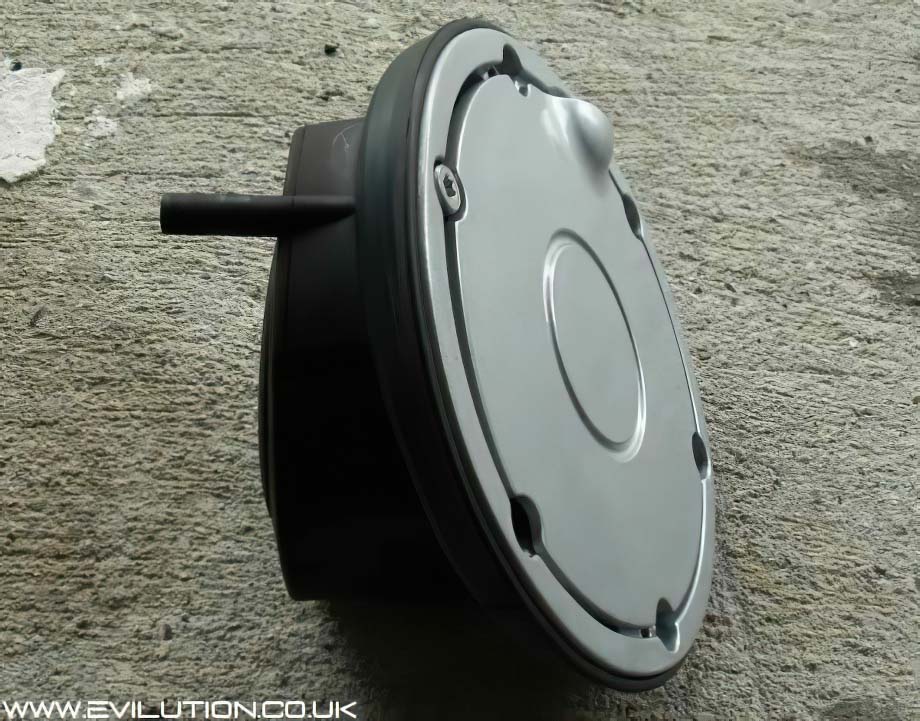 Hold the new flap in place and replace all the bolts, tighten them all.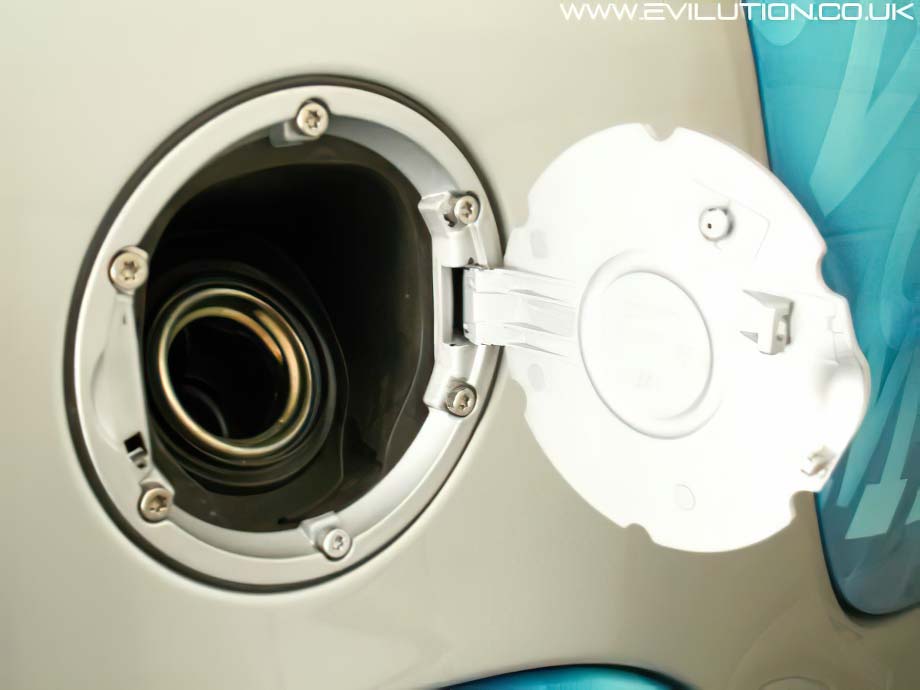 Push the inside edge of the rubber flange around the filler neck.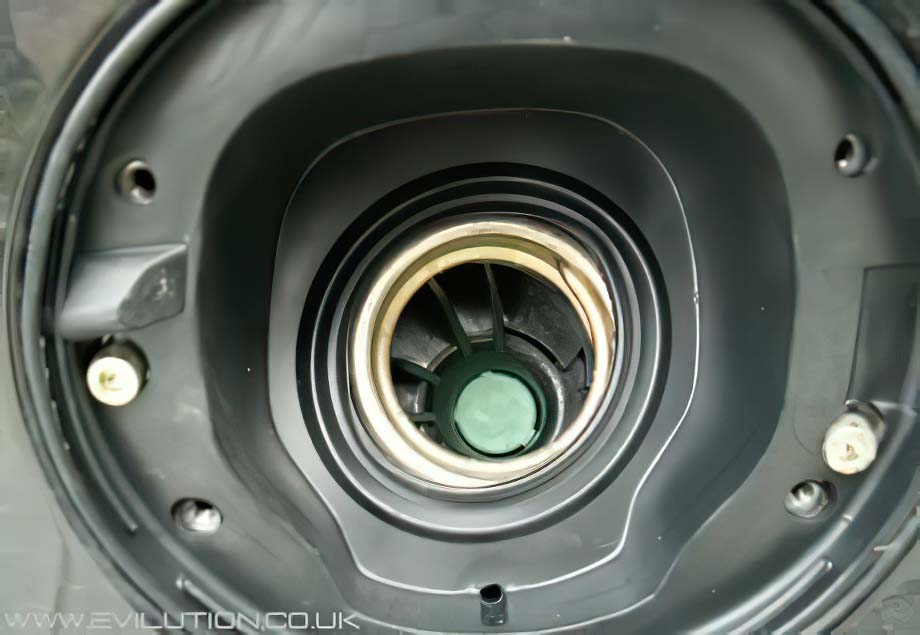 Ensure the flap closes correctly and locks shut with the central locking.