The main front frame has a few jobs, the main one is that it holds the radiators.
If you need to change either radiators or replace the frame after a crash, here's how it's done.

Take off the front panels. Take off the front crash bar. Look on eather side of the frame...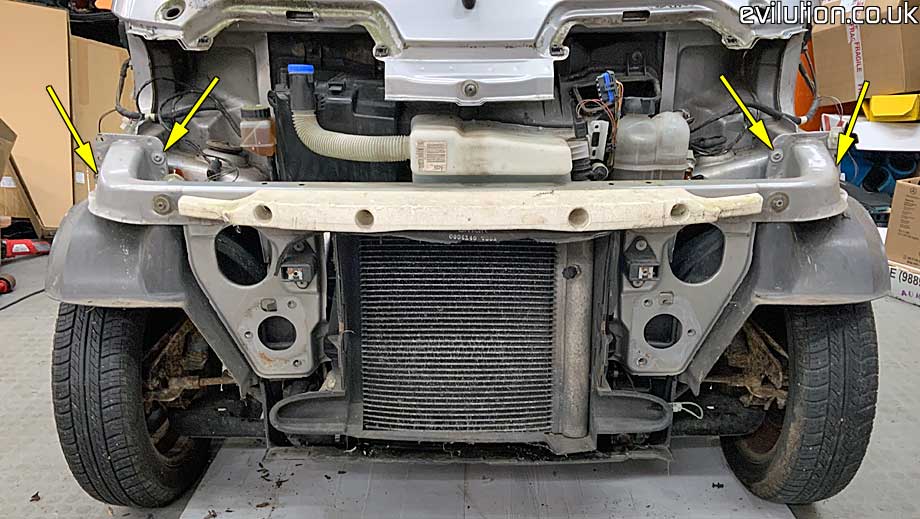 Remove the Torx 30 bolts from both sides.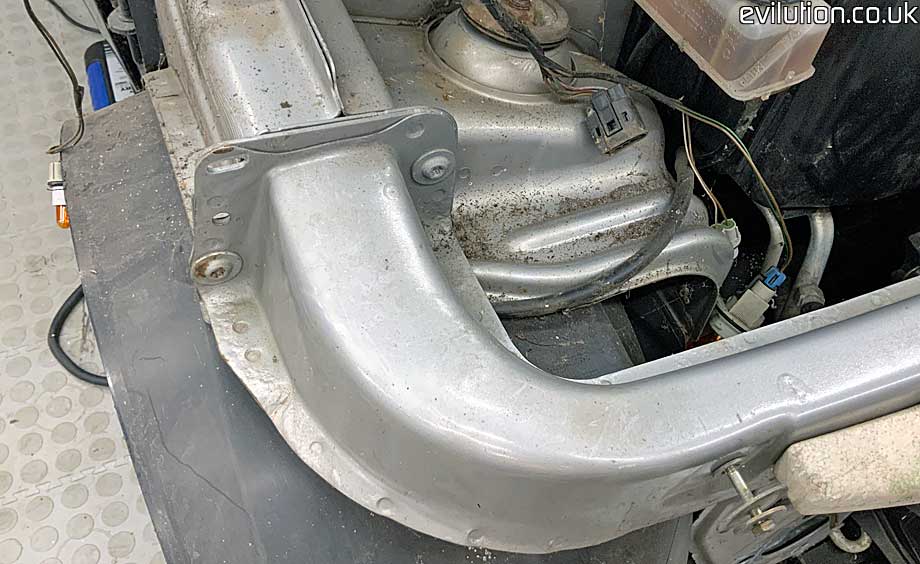 Right up under the wheel arch liners are plastic rivets holding the arch line to the front frame.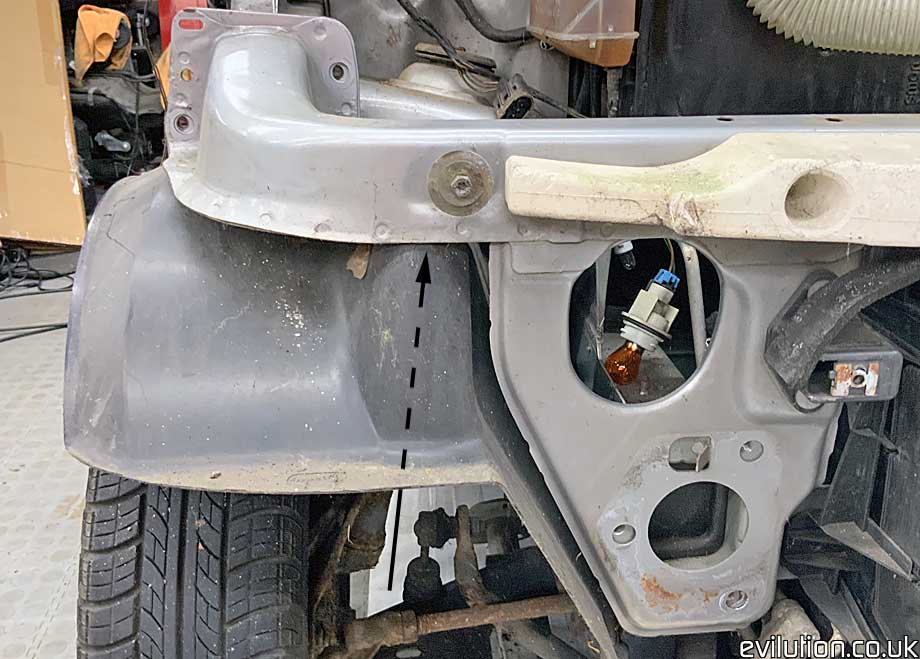 Pull the middle pin out and the pull out the insert.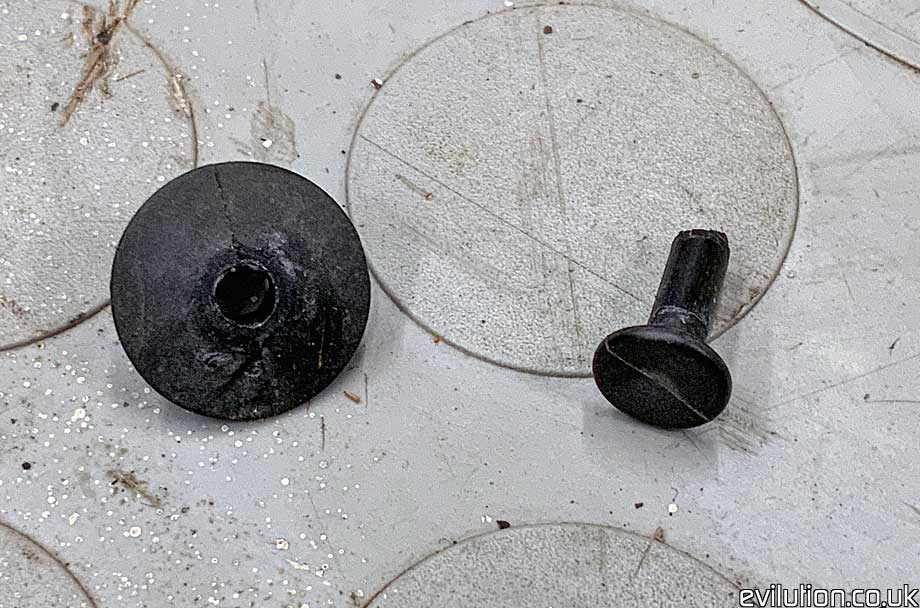 It helps if you give yourself a bit of room underneath for when you drain some of the coolant.
Using an 8mm socket, remove the front undertray fixings.