You can either go to smart and order part number SQ0016058V001000000 or buy
the Smartmods kit for much less just by clicking the banner at the top of this page.

SmartMods Upgrade Horn Kit

In this kit you get the following:

1x high frequency horn,
1x low frequency horn,
2x metal brackets,
1x wiring harness.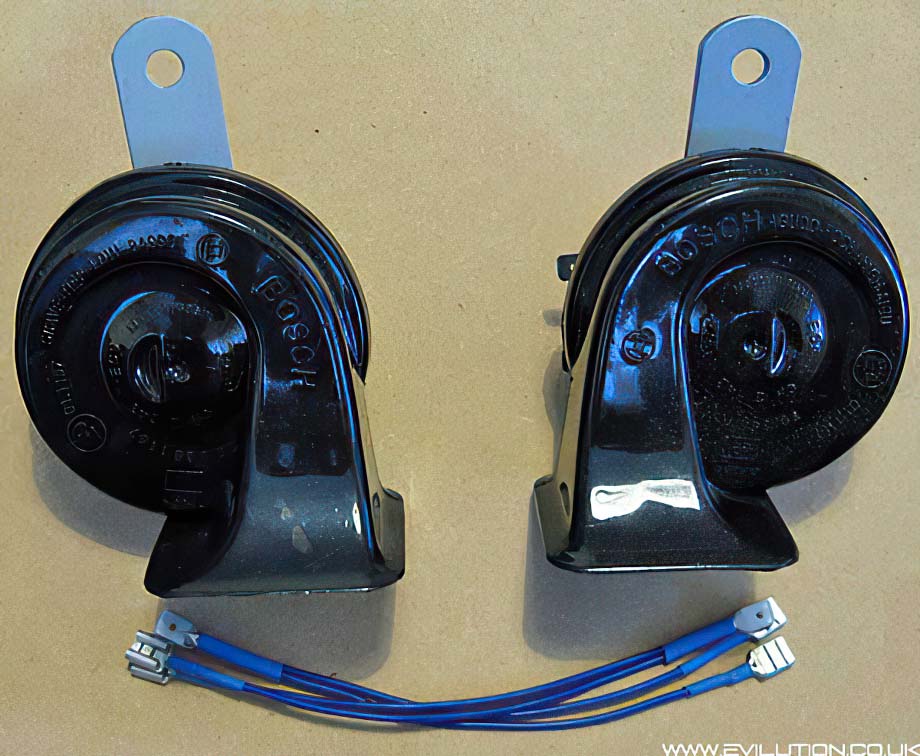 The first thing you have to realise is that the original horn is a pain to
get to and the smart horn comes with no instructions.

Smart Upgrade Horn Kit

This is what you get.

1x high frequency horn,
1x low frequency horn,
2x brackets with annoying tabs,
1x metal strap that has no obvious purpose,
1x wiring harness,
4x zip ties,
1x star washer.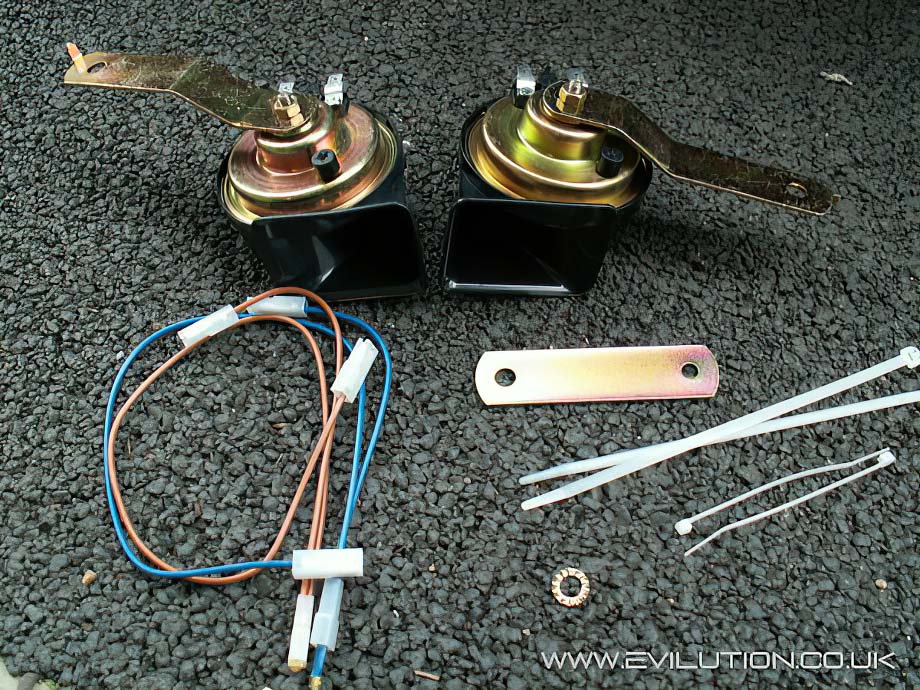 Fitting The Horn Upgrade Kit

You will have to swing down the front undertray which can be seen
here
.
The horn can be found in the centre, bolted to the bulkhead just above the front subframe.

Here is a picture taken through a hole in the subframe.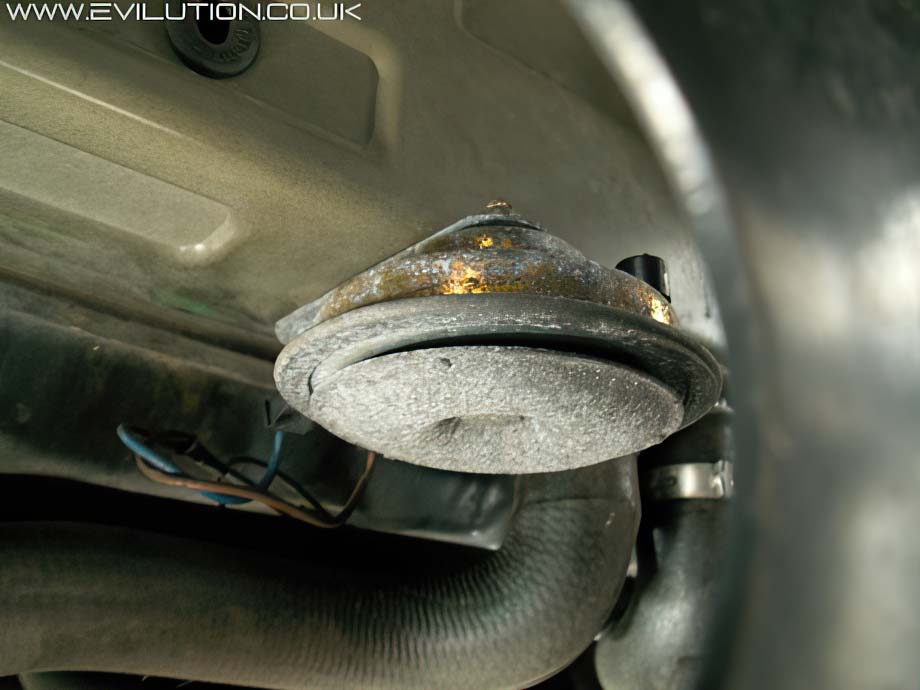 There is no way to get either hand to it from the front of that car, access is only from underneath. With the front tray swung down, shuffle under the car, jacking 1 side will help.
Take a 10mm socket to remove the old horn from the original strap.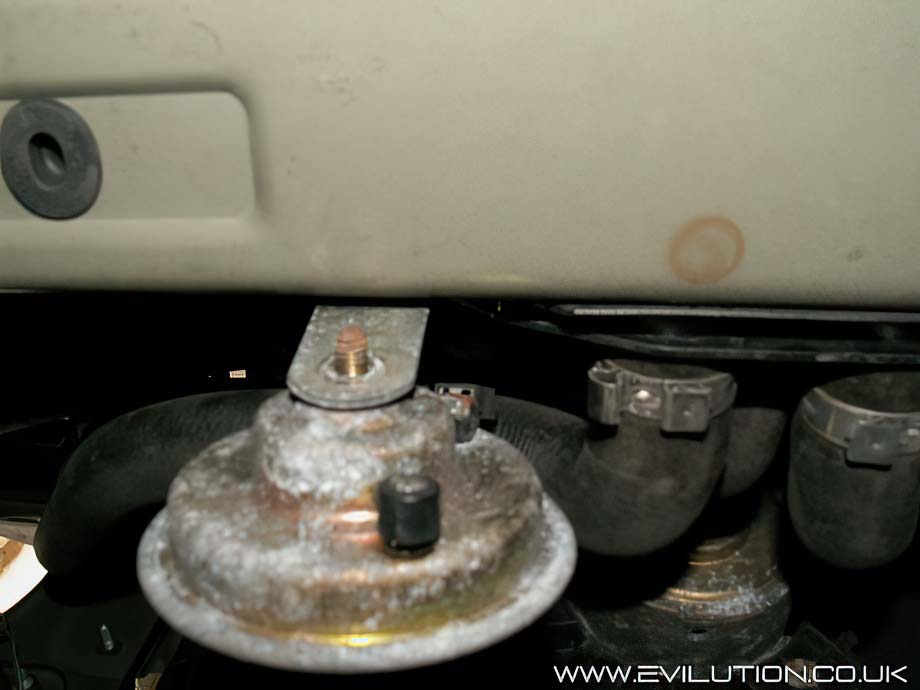 With the 10mm nut removed you can pull the old horn off the original
strap and down giving enough slack to disconnect the 2 terminals.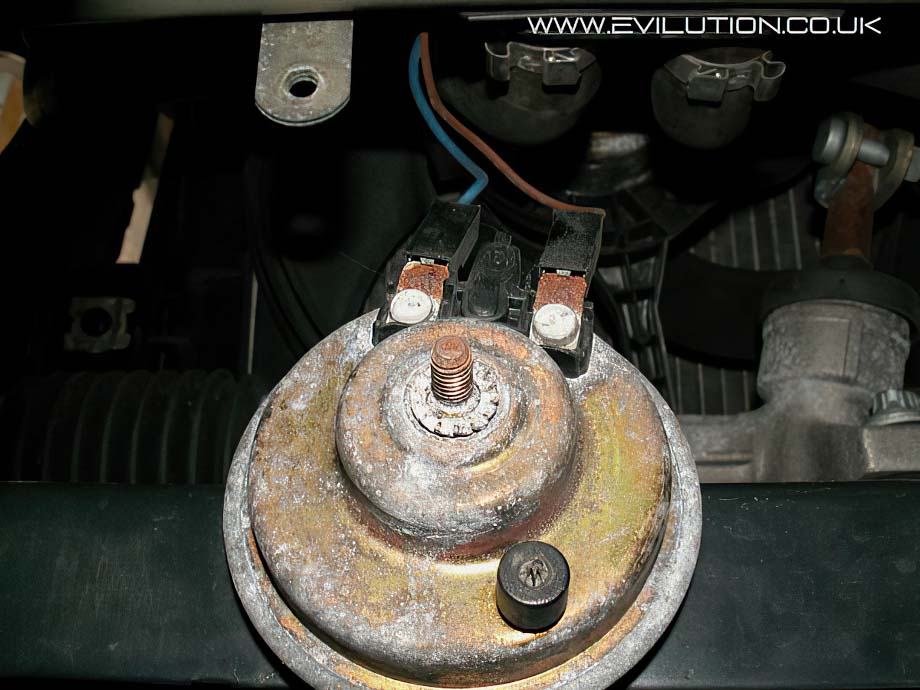 Take the old horn out from under the car and torture it for being so rubbish.

The new wiring loom is nice and long so it is possible to mount the new horns
somewhere a little more accessible like the side of the battery tray etc.
Personally I wanted to use the original fitting but as space was tight and there
was no room to remove the original strap I decided to make it up as I went along.

I removed one horn from its strap and connected it to the end of the other, so I had a strap
with a horn at each end of it. I clipped on the wiring connections and got back under the car.

As long as you have 1 blue and 1 brown going to each horn you will be ok.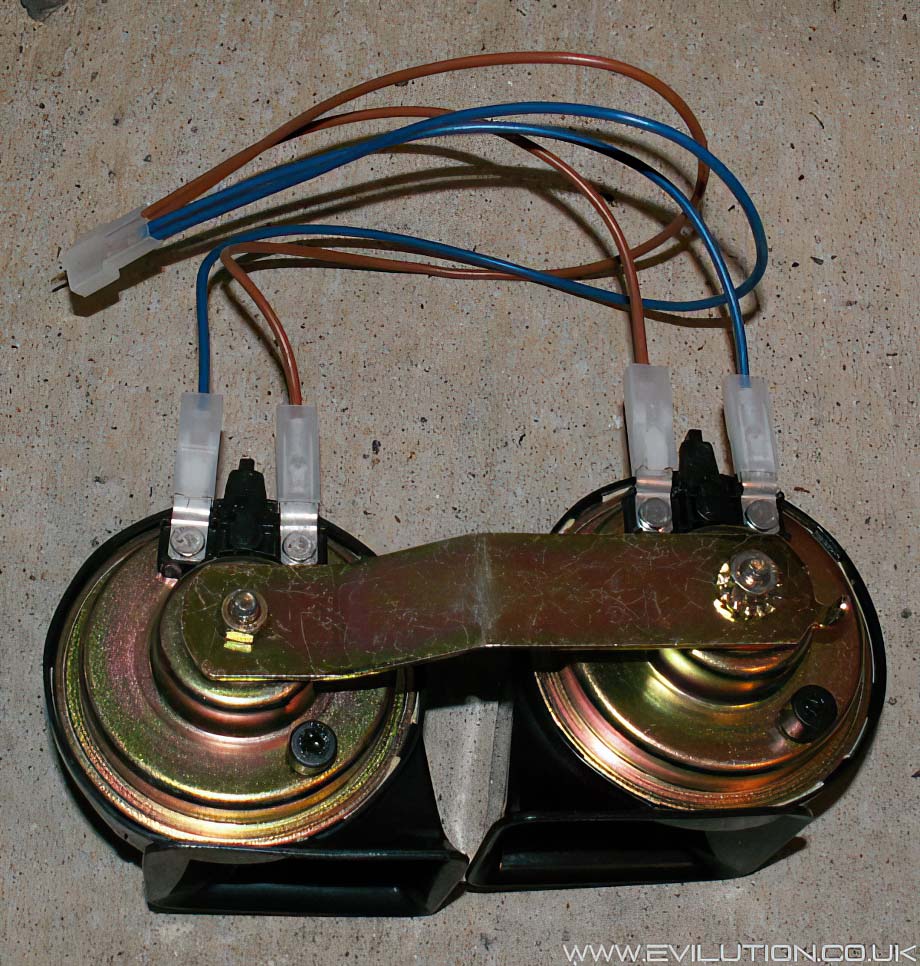 I pushed the thread from 1 of the horns through the bottom of the original strap, fitted the new spring
washer and tightened the nut on the back. Make sure they don't knock against or foul any part of
the bodywork, wiring or pipes and that both horns face straight down or they may fill with water.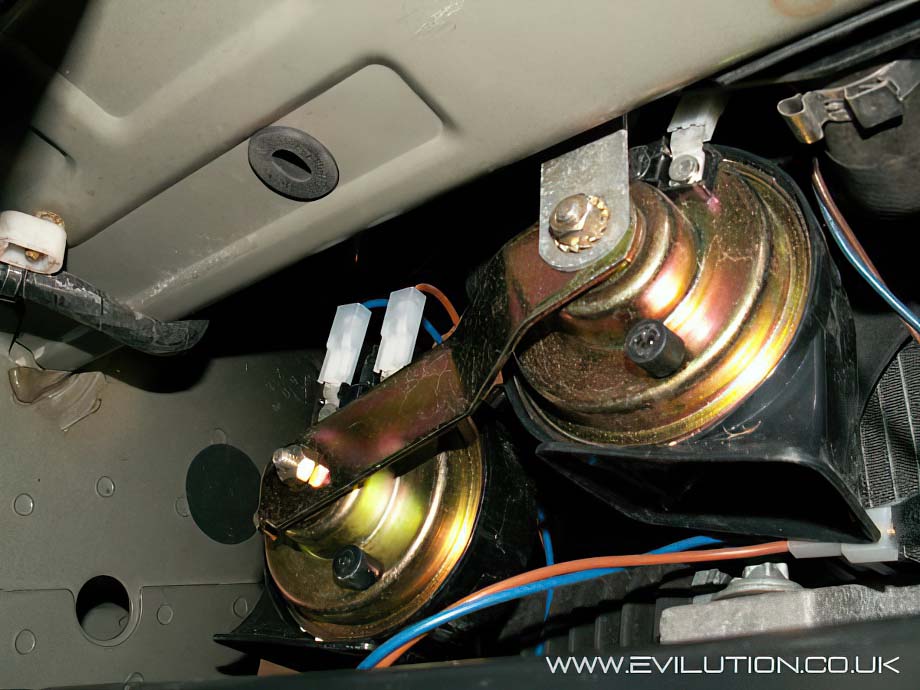 Turn the ignition on and test the horn and be amazed at the noise your smart makes now.

Refit the undertray and that is that.