These are really only designed to fit the rear arches of the smart
but they fit the front arches just as easily and look really good.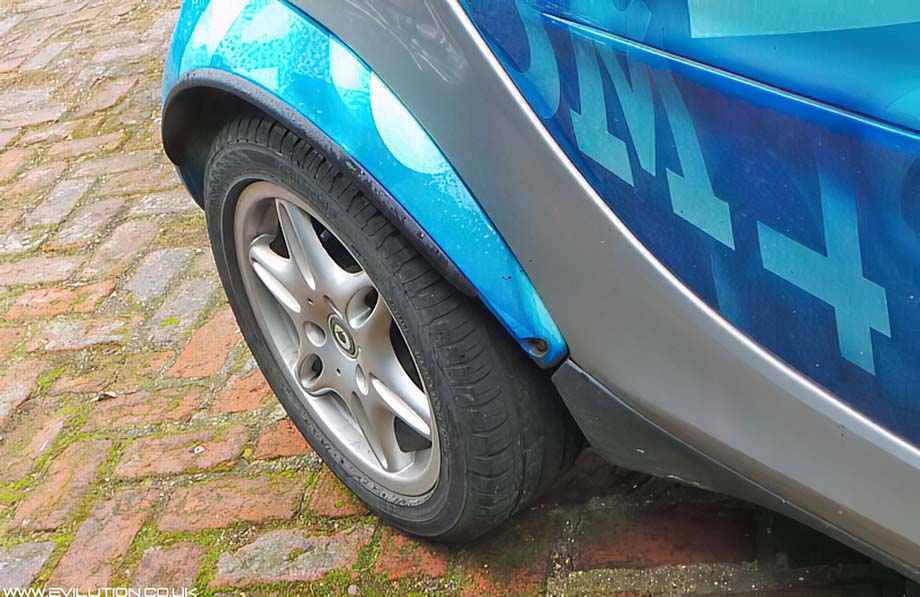 First job is to go to smart and place an order.
part number : 0015595 V001 C22A 00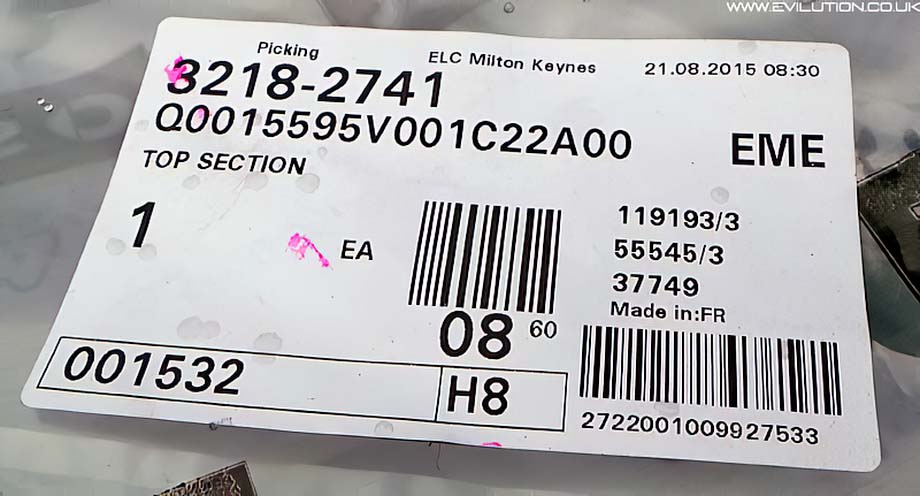 For that you get 2 arch extensions and the appropriate clips,
if you are doing all 4 arches you will need to order 2 lots.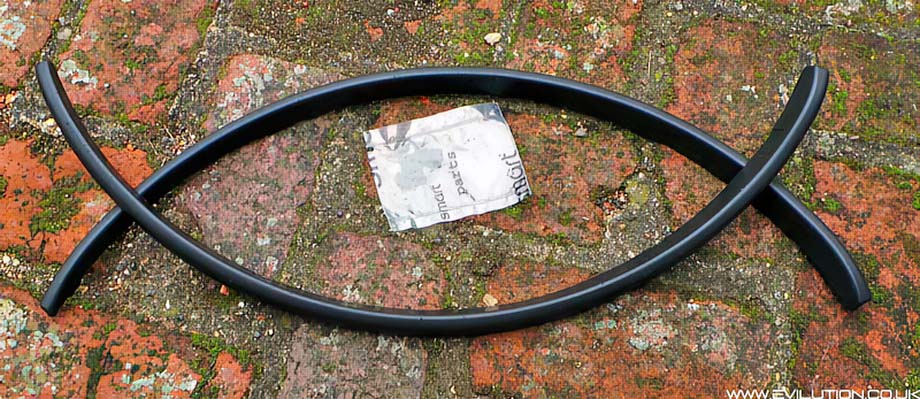 Smart fit them by holding the extension in place and twisting all the plastic
hooks under the arch which is awkward and can damage the clips.
There Is An Easier Way
Look at the inside lip of the wheel arch and you will notice it is thinner at one end and thicker at
the other. You will also notice the extension hooks are shorter at one end and longer at the other.



If you look carefully, they are moulded with L and R in them.
Standing at the back of the car, R is the right one and L is the left.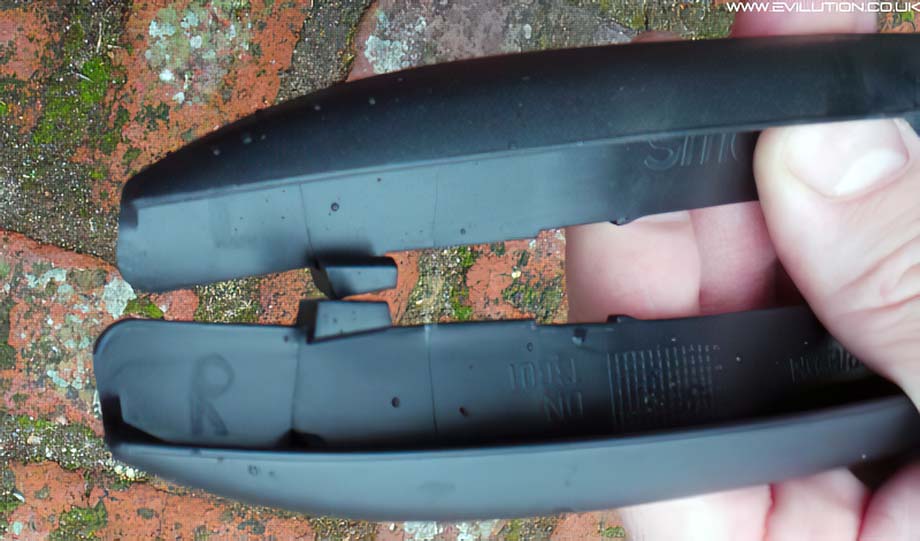 Hold the extension so the larger hook clips over the thinner lip in the arch and slowly pull the entire part in an arc.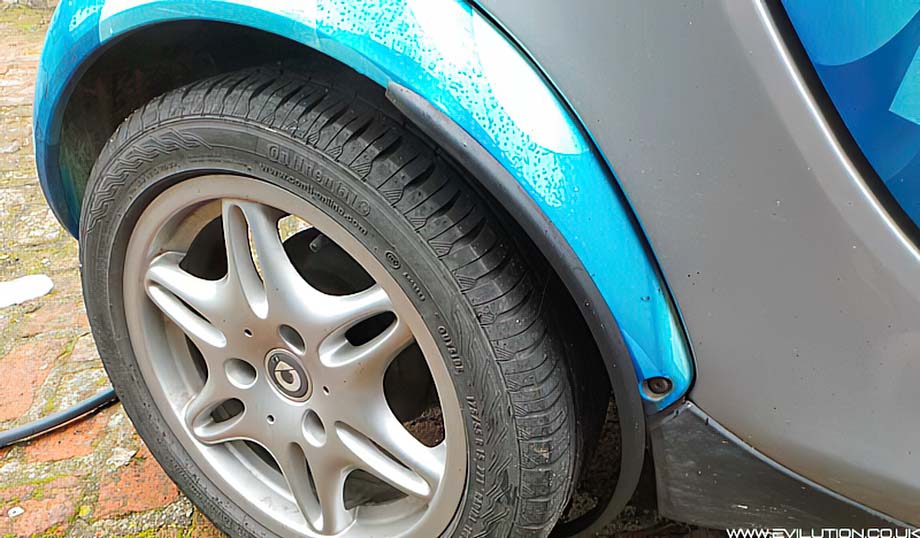 Ensure that all the subsequent hooks clip over the arch lip as you pull it round.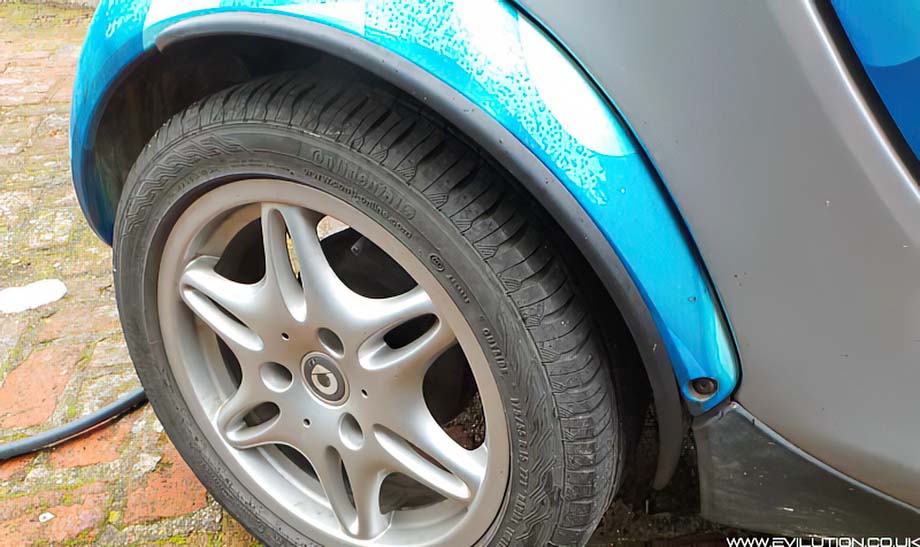 As you pull it over the top of the arch you will feel a click and the arch cover will not move any more.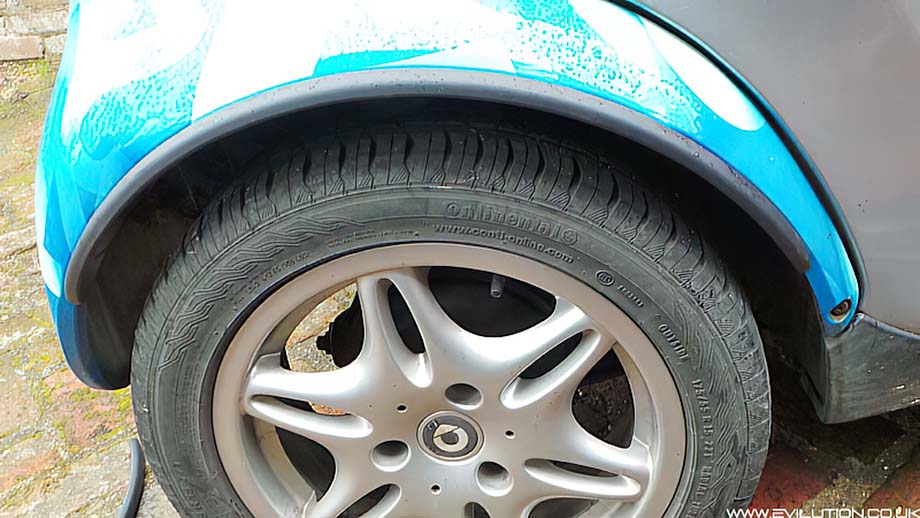 Take the metal clips...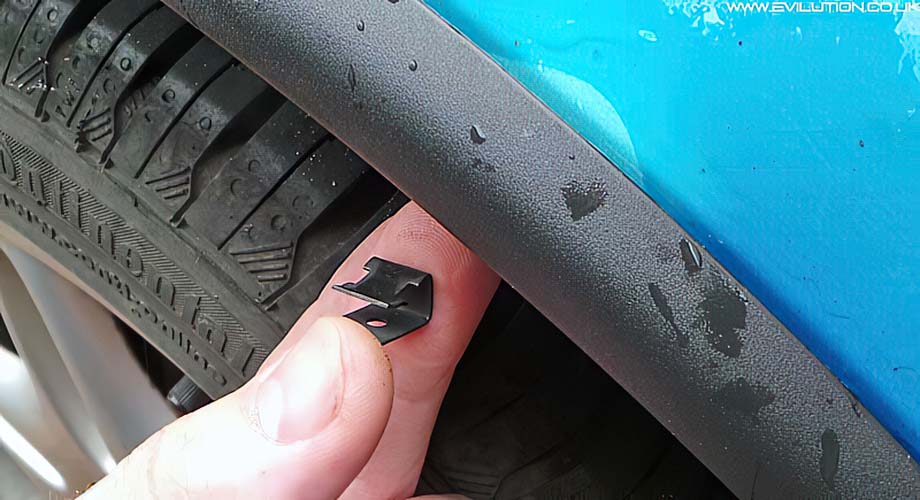 ...and locate the 3 square recesses in the arch extensions.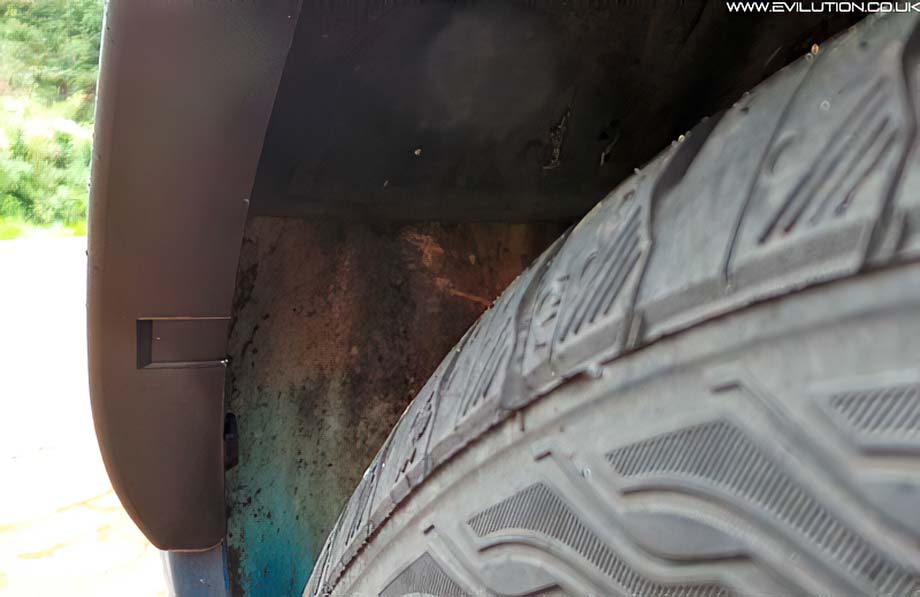 Push a clip into the back of the arch protector at each of the 3 points with the flat side facing down.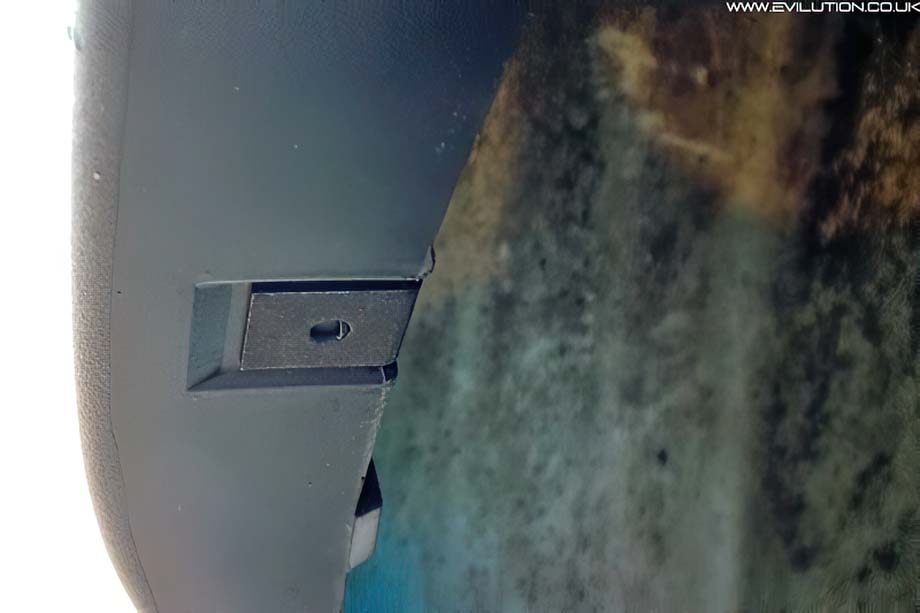 Repeat on the other side and you are done.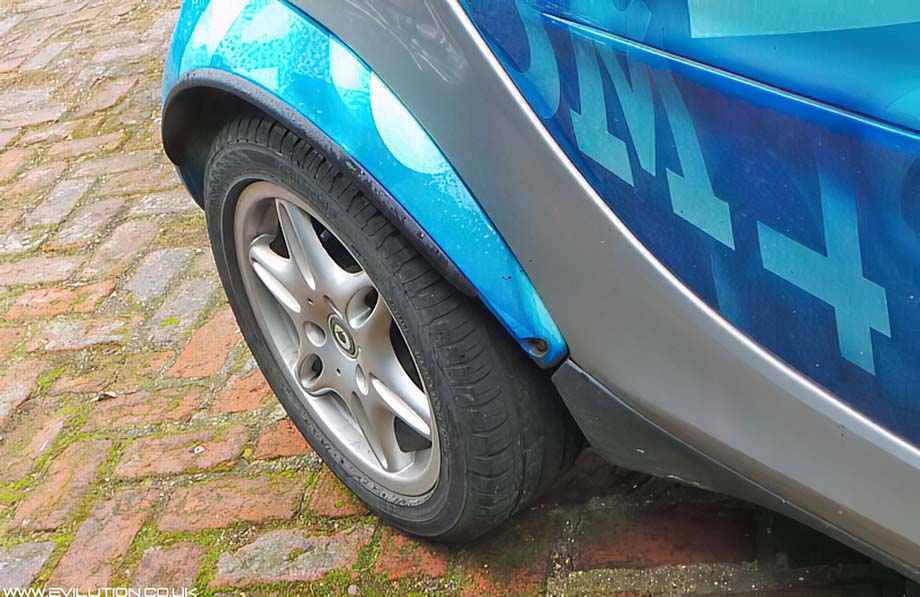 Now you have more room for wider wheels and a bit more protection from knocks.
The extensions add 10mm on each side. Handy for covering pokey out tyres.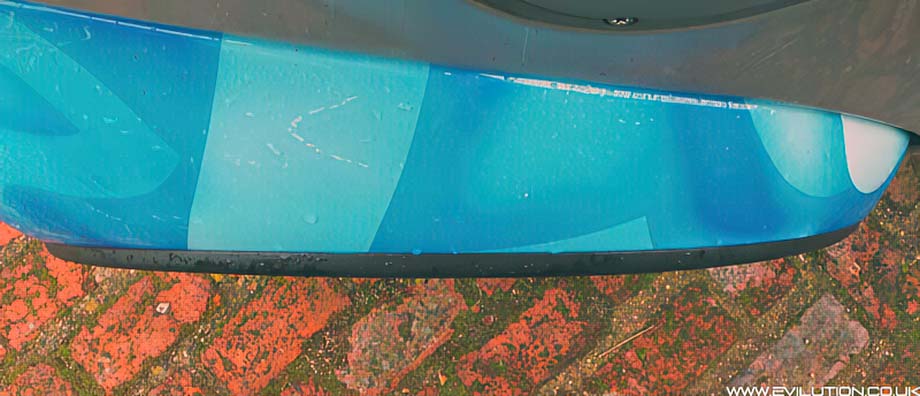 If you do the front arches you won't hear a click, pull them over the arch until the larger
hook is touching the wider lip. Make sure both sides are level before applying the clips.