On the 451 coupe, the catches that hold the lower boot flap closed as very robust but there have been a few failures
of the mechanism, the latch itself and the levers that activate them. There's not much you can do but change them.

Open the boot of your 451. Each end of the lower boot flap is a Torx 25 screw. Remove them both.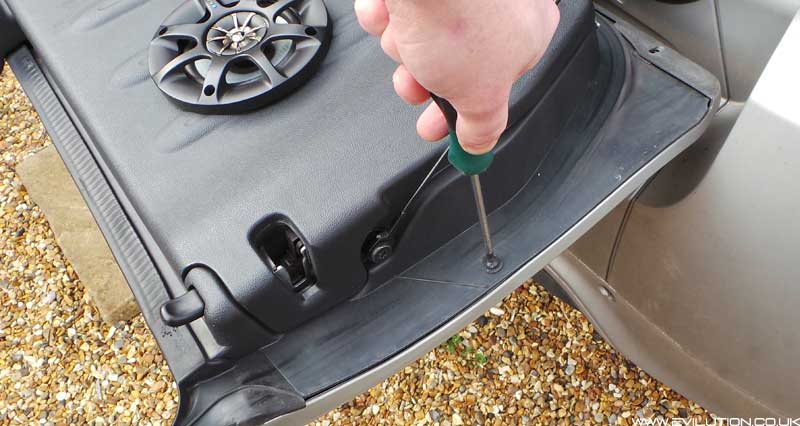 Open the storage flap and you'll see 4x Torx 25 screws, 2 each side. Remove them all.