Because of the way the rear hatch is moulded and assembled, it is very easy for water to drain
down between the glass and the plastic surround. This water accumulates until you open the hatch.
That's when the water makes the return journey. Unfortunately, due to the angle of the
hatch when opened and the shape of the moulding, the water drips straight inside the car.

This is where the water drips from. It can happen on either or both sides.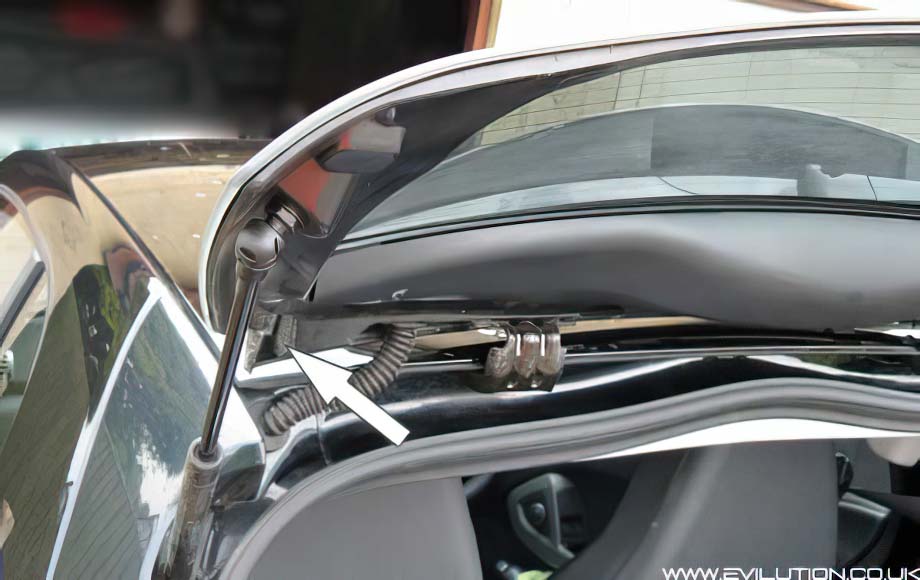 This is where the water collects. The fix is simple.