This is work in progress and is NOT currently a complete guide.

What Are We Fitting?

These are the facelift full LED headlights. There are no bulbs in these at all.
These headlights were an option from November 2019 onwards (depending on region).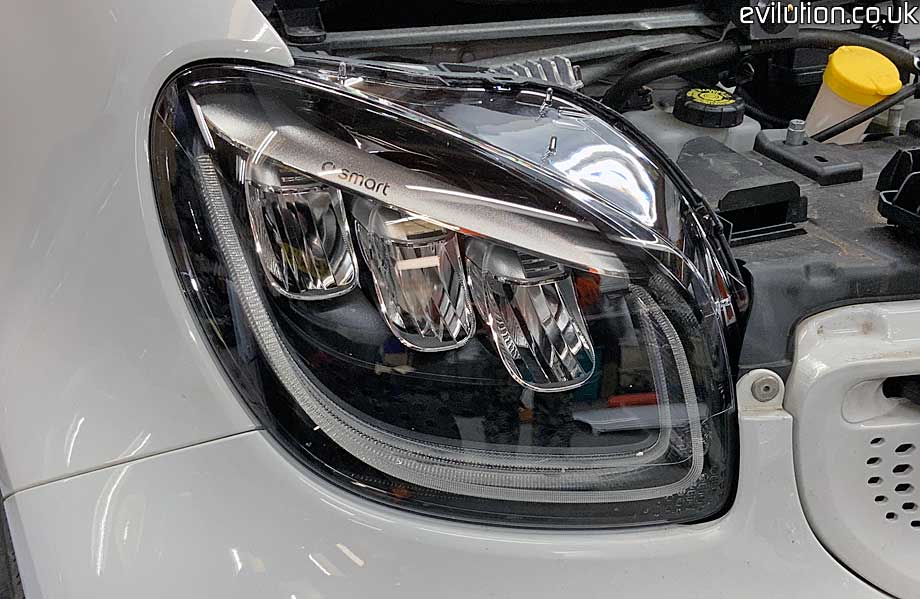 Are They Plug And Play?

Unfortunately not. The units are very clever but that makes them complicated.

What Works & What Doesn't?

If you fit them, plug them in and turn the lights on, you will get the low beam coming on.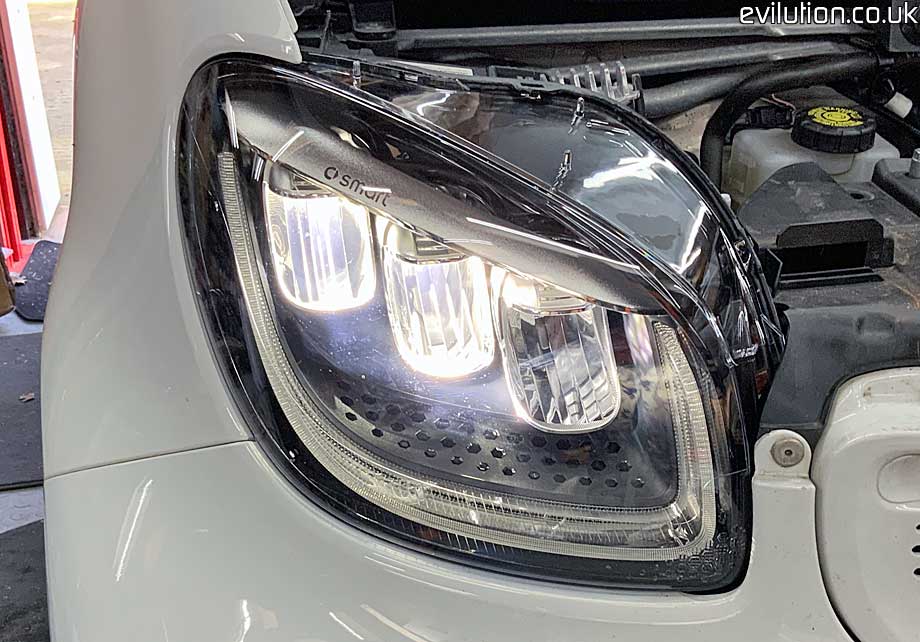 However, you get no side light, no DRLs and if you try to put the high beam lights on, they flash on for a split
second and then go out. The low beam lights also go out all the time the high beam lights are selected.

When you turn all the lights off and turn off the ignition once again, the indicator lights up continuously for a few minutes.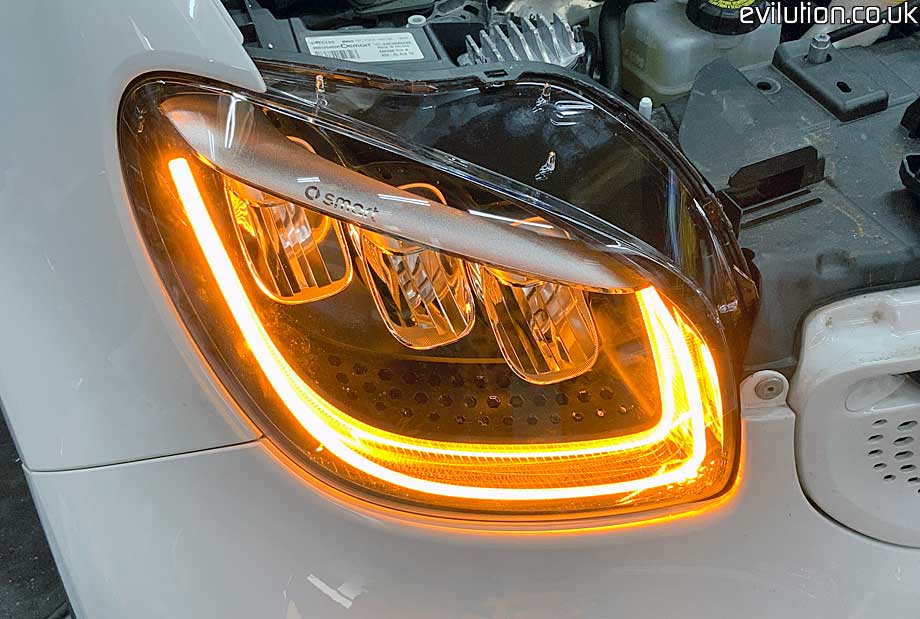 Why Do The Low Beam Lights Turn Off When The High Beam Is Selected?

Just a quick bit of information that you may not know. The other 453 headlight styles used an H4 bulb. These have 2 filaments.
1 filament for high beam and 1 filament for low beam. Both filaments couldn't be active at the same time as they got too hot.
So, when 1 of the filaments was on, the other would be off.

What Are The Issues That Need Fixing To Make These Lights Legal?

The high beam light must come on and stay on.
The indicators must flash.
The DRLs or side lights must turn off when the indicators are flashing and turn back on afterwards.
The DRLs must come on when the car is started and dim to be side lights when the headlights are turned on.

Out Of These 4 Issues, What Have You Fixed?

3 out of the 4 issues have been sorted. Now I'm a bit stuck for the moment.

I've made the high beams come on at the same time as the low beams.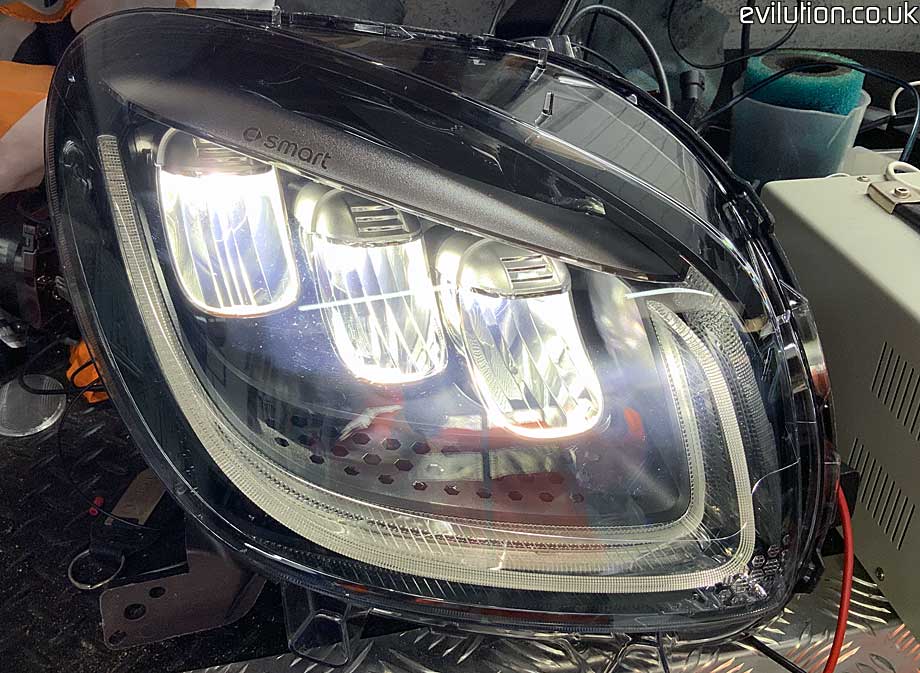 I've made the indicators flash.



I've made the DRLs/side lights turn off when the indicators are functioning (proof of concept on the original lights).



I can make the DRLs light on the test bench but when fitted to the car, they don't light. (I know why)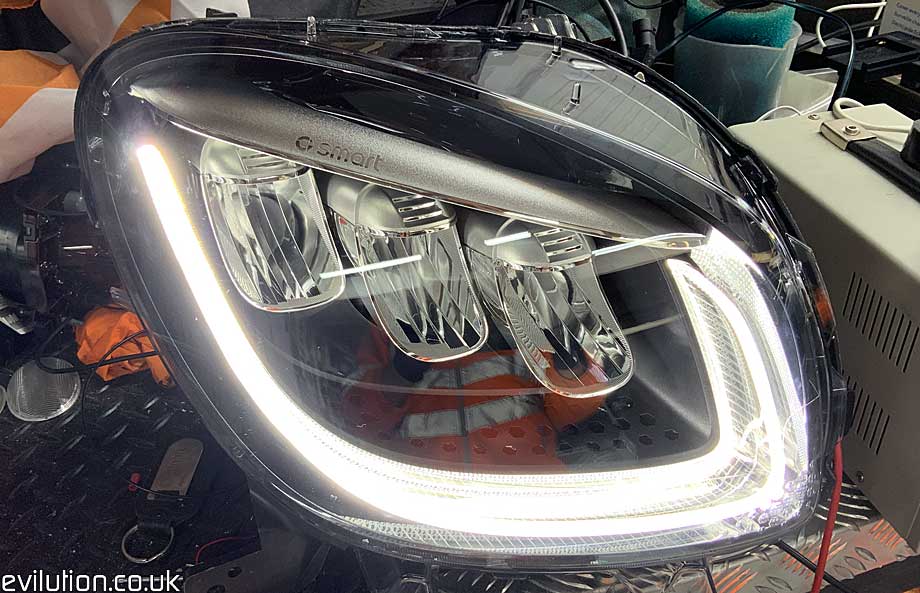 The thing I haven't solved is how to dim the DRL to make it a side light. Legally, it is too bright to be a side light, it must dim.