The most important part of the removal and refitting of the 453 headlight adjusters is to turn on the ignition and turn the
headlight adjustment wheel to position 4. Wait a few seconds and turn the car off. This lowers the reflector in the
headlight and extends the main shaft inside the adjuster. You need this extra length later for refitting.

This adjuster wheel is next to the steering column.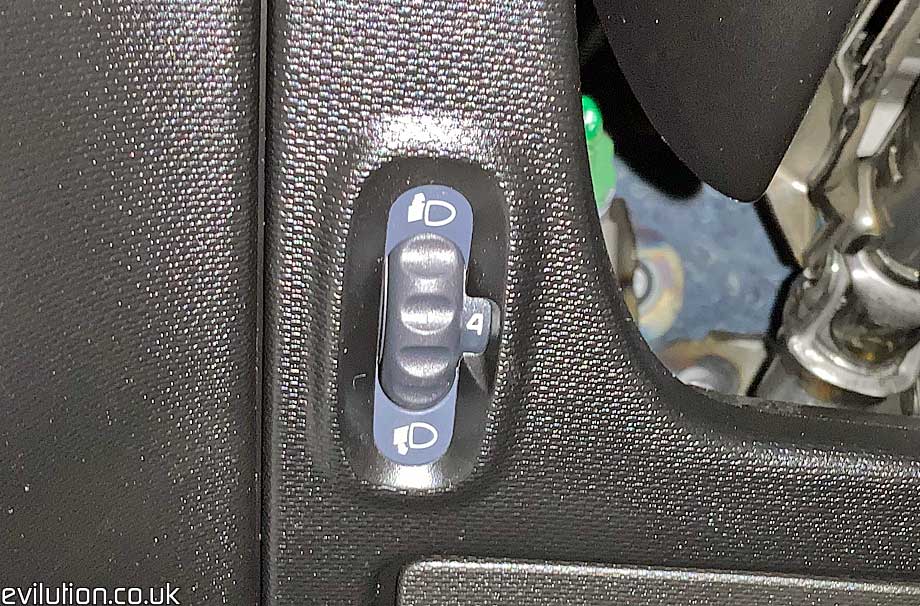 Take a look at the back of the headlight...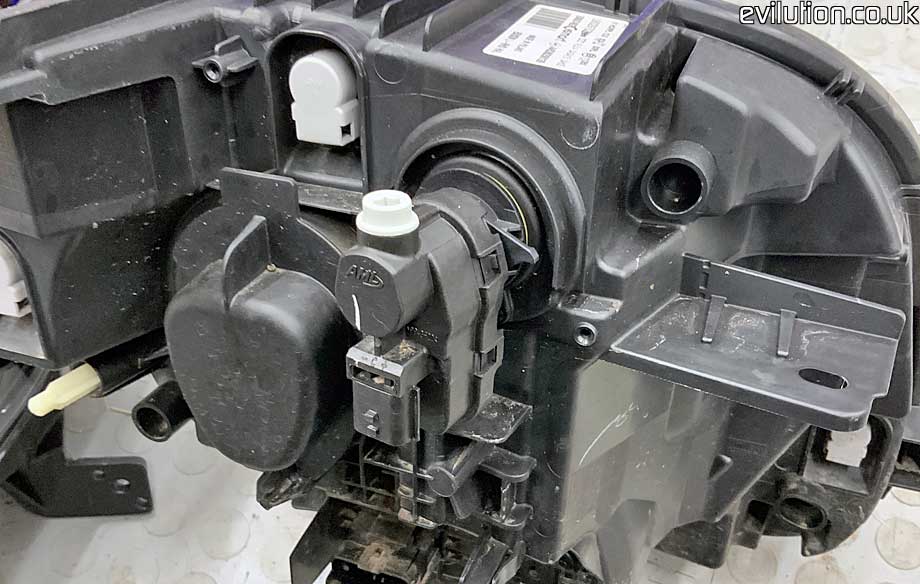 ...and you'll see the adjuster.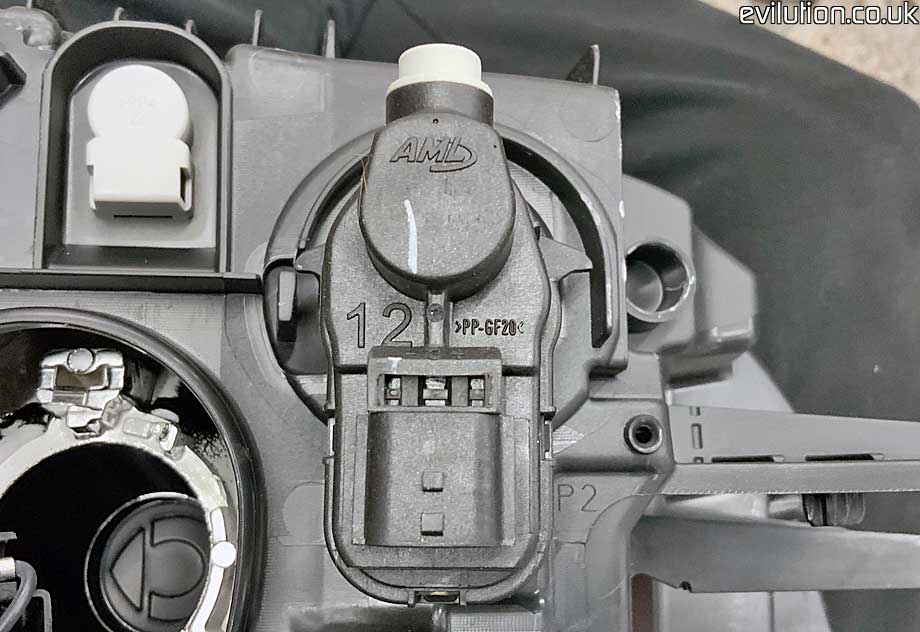 Twist the bottom of the adjuster so the connector moves to the middle of the car.