Remove the bonnet and look behind the headlight with the bulb you want to change.

Arrowed below is the bulb cover.




Push the top back and lift it out from the car.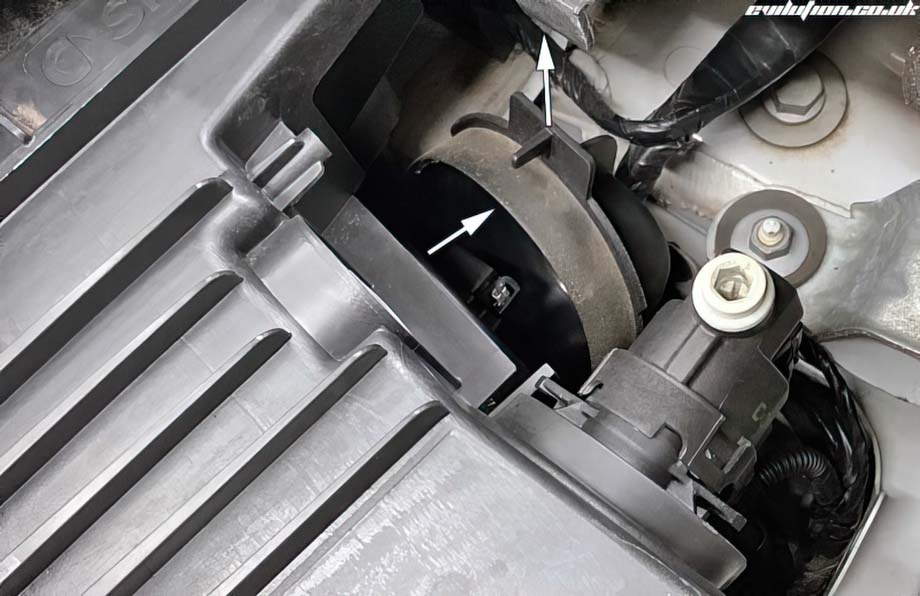 Put it on the scuttle so you don't lose it.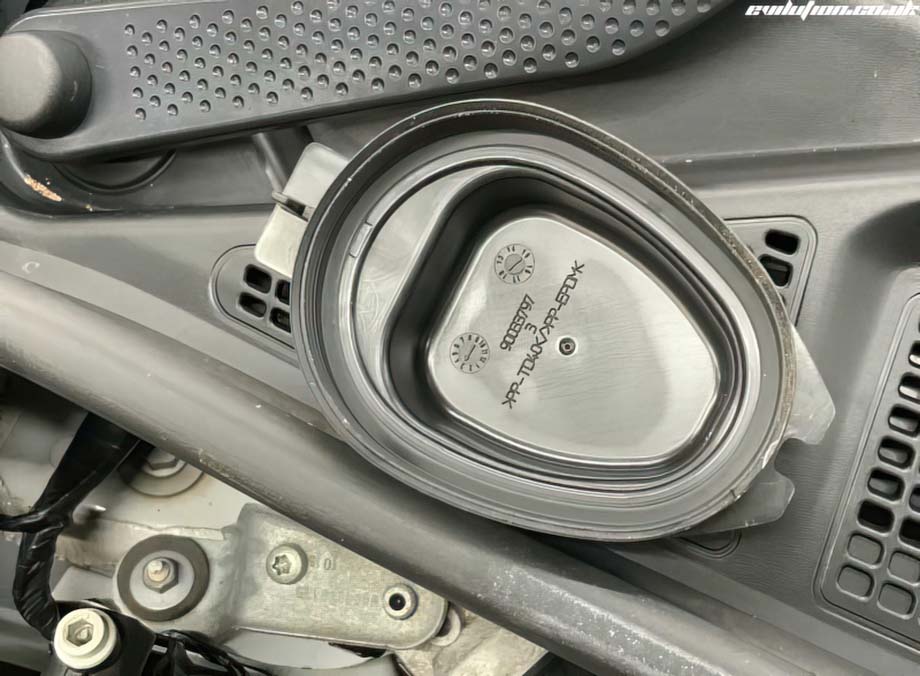 You can now see the back of the bulb and the electrical connector.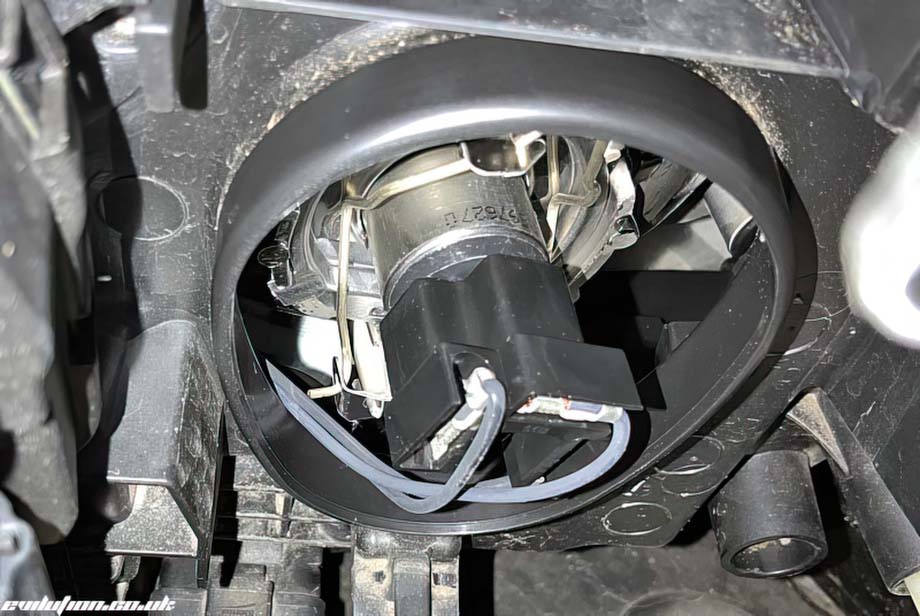 Grasp the connector, wiggle and pull until it disconnects.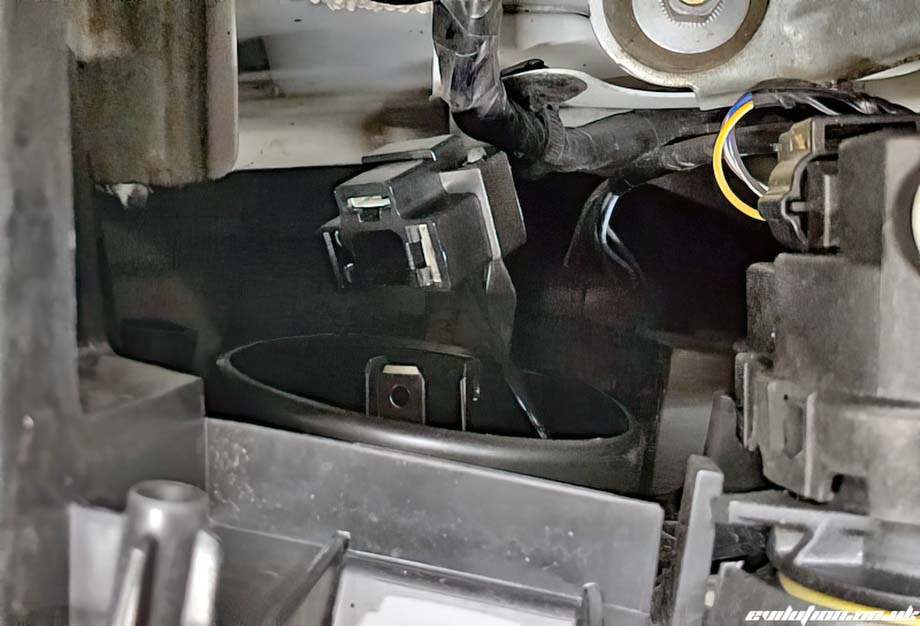 Now you have to unclip the bulb. Push the clip in, move it to the side and...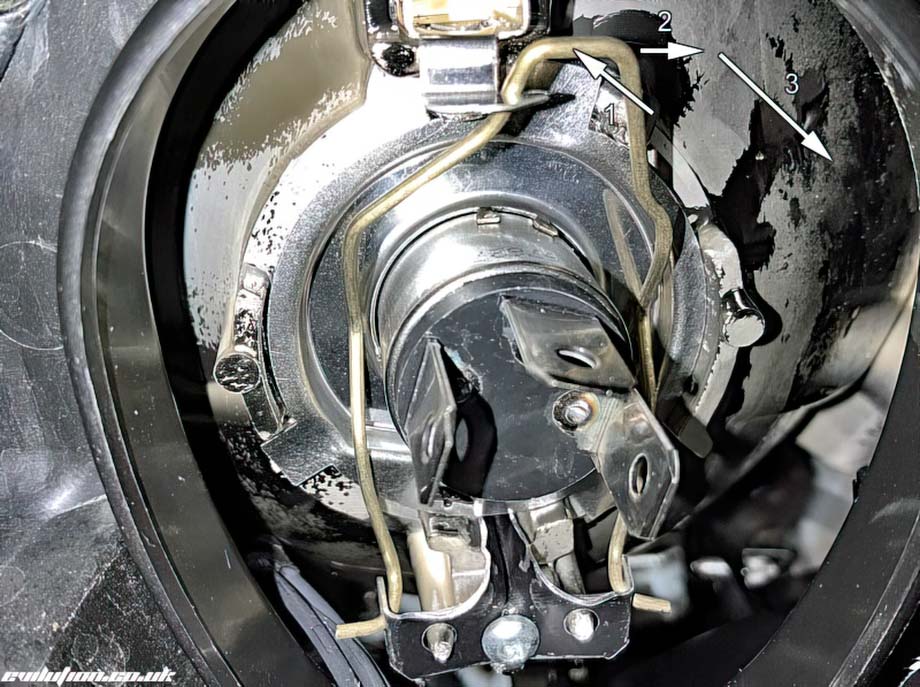 ... swing the clip down.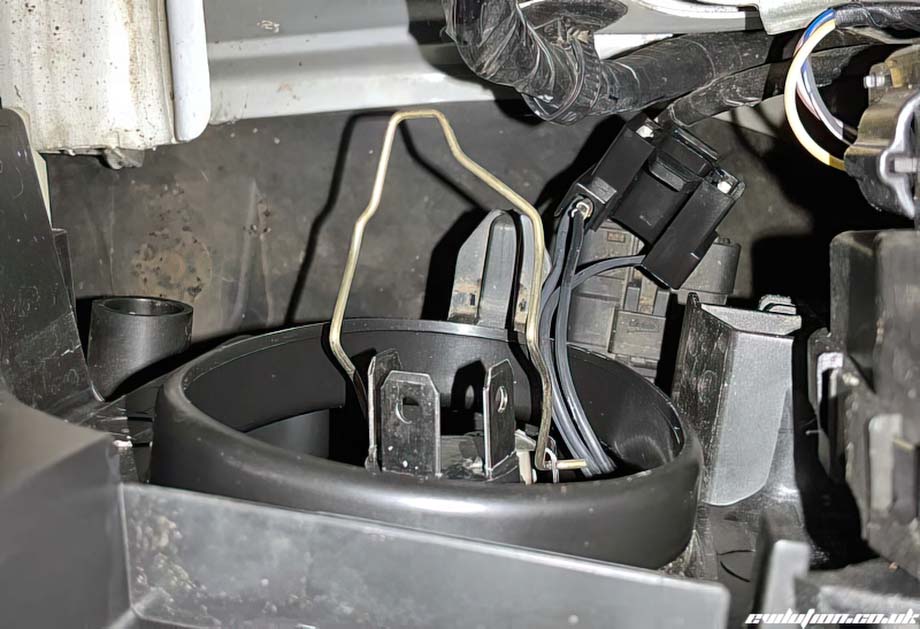 You can now pull the bulb out.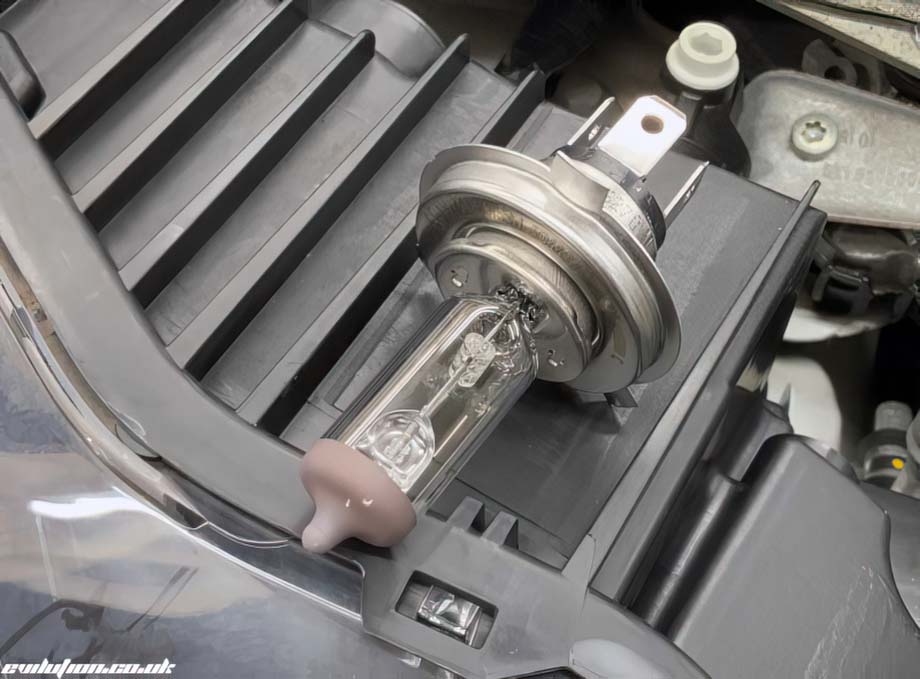 When the bulb is fitted correctly, the larger tab faces straight up.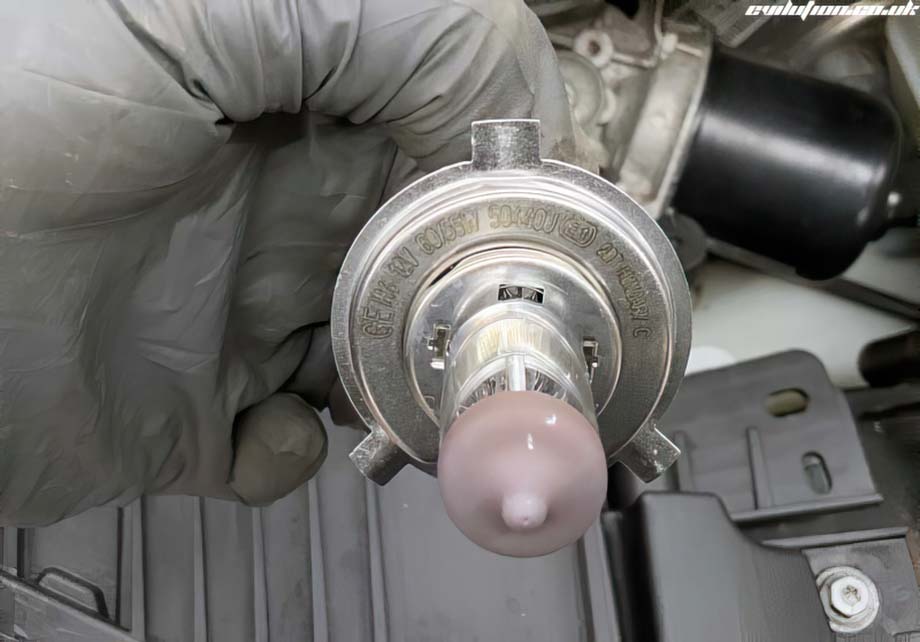 When fitting a new bulb, make sure you don't touch the glass.