The back lights are at the back of the car! Mad huh.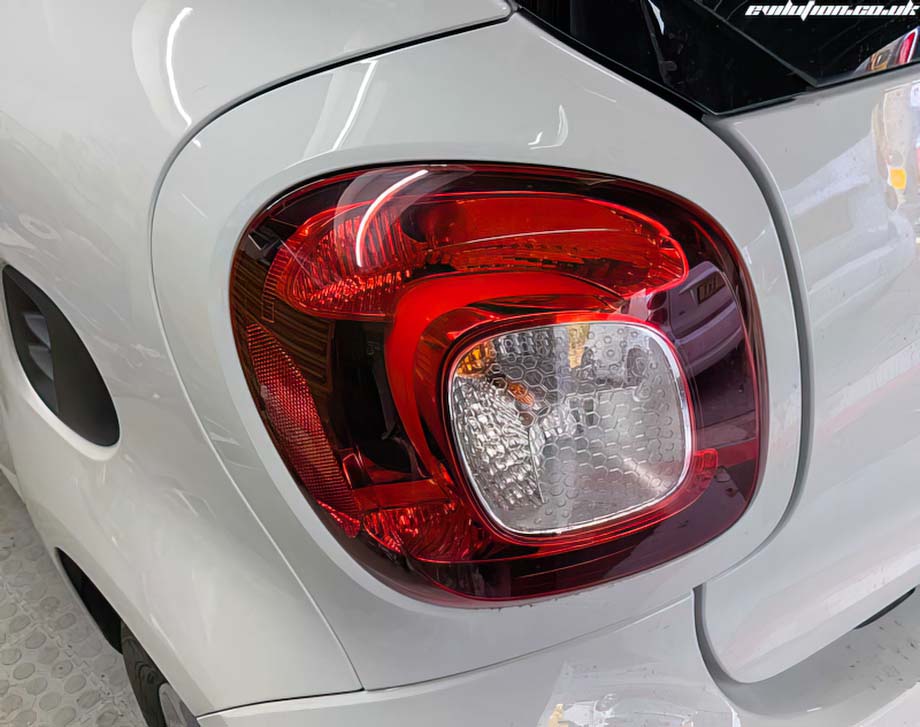 Open the boor and you'll see 2x Torx20 screws that need to be removed.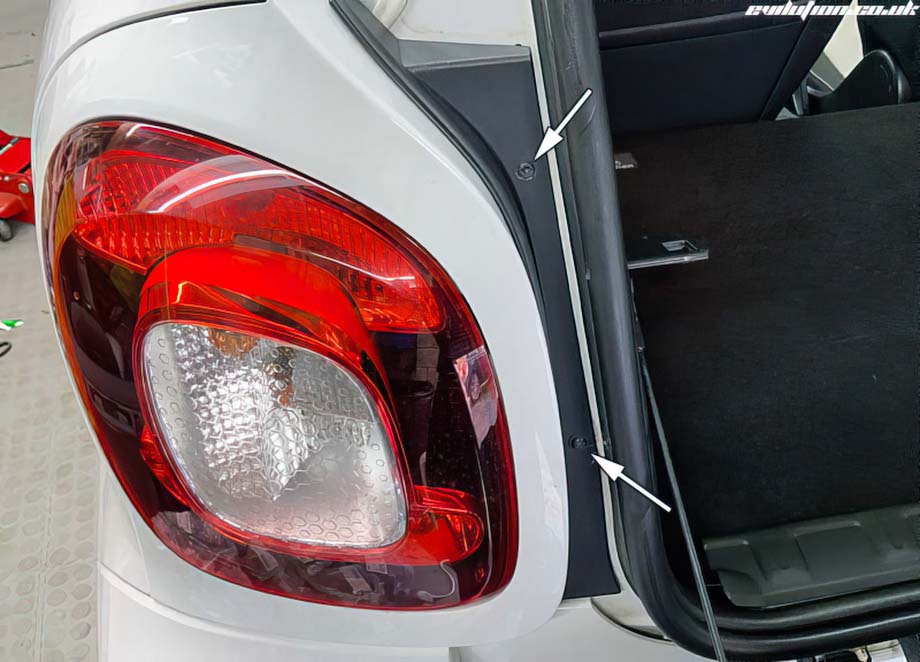 Pull the headlight backwards.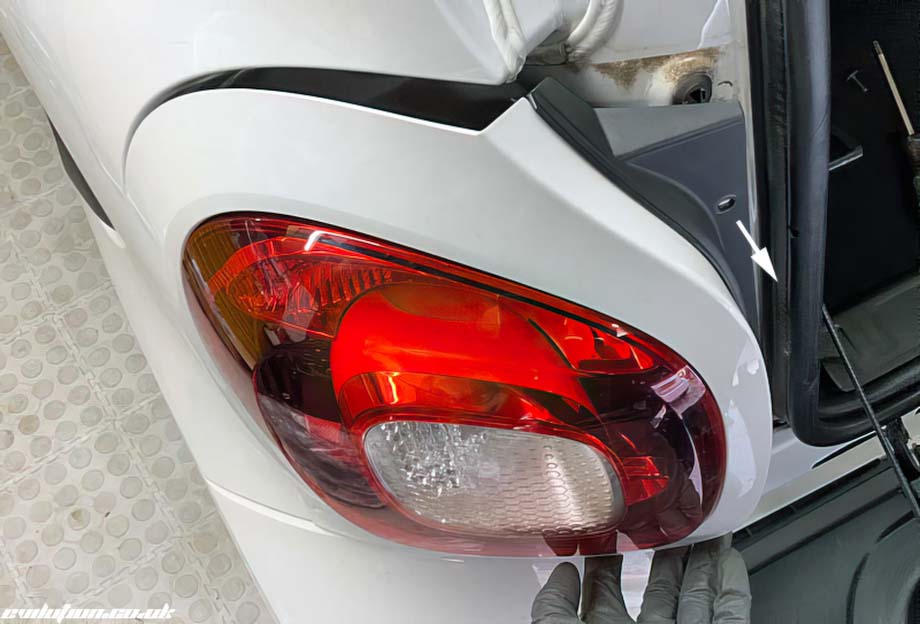 Eventually, the tabs will unclip on the outside edge.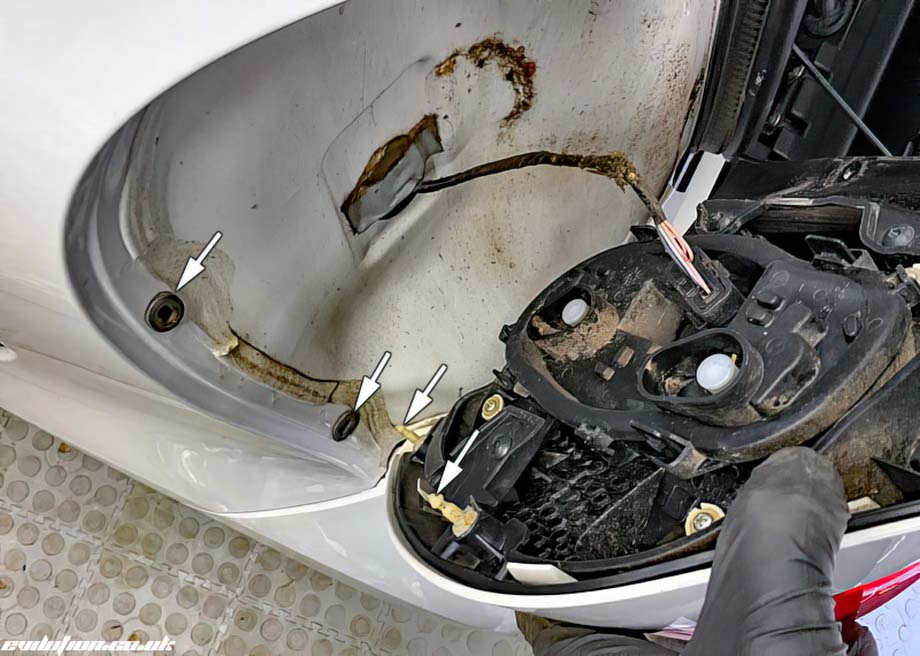 Disconnect the electrical connector...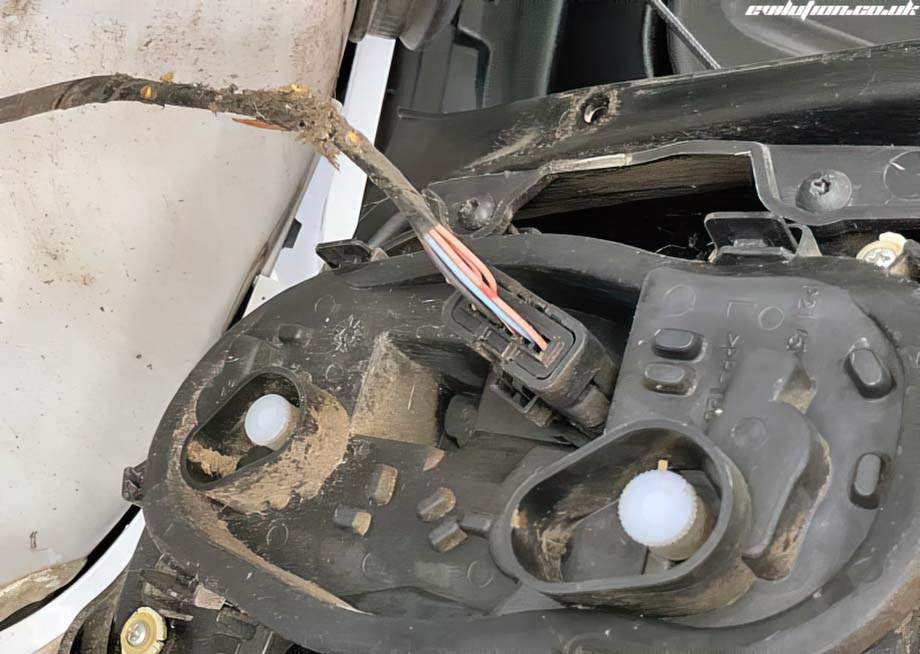 ...by putting a flat head screwdriver under the tab and lifting the tab up. The connector can then be pulled off.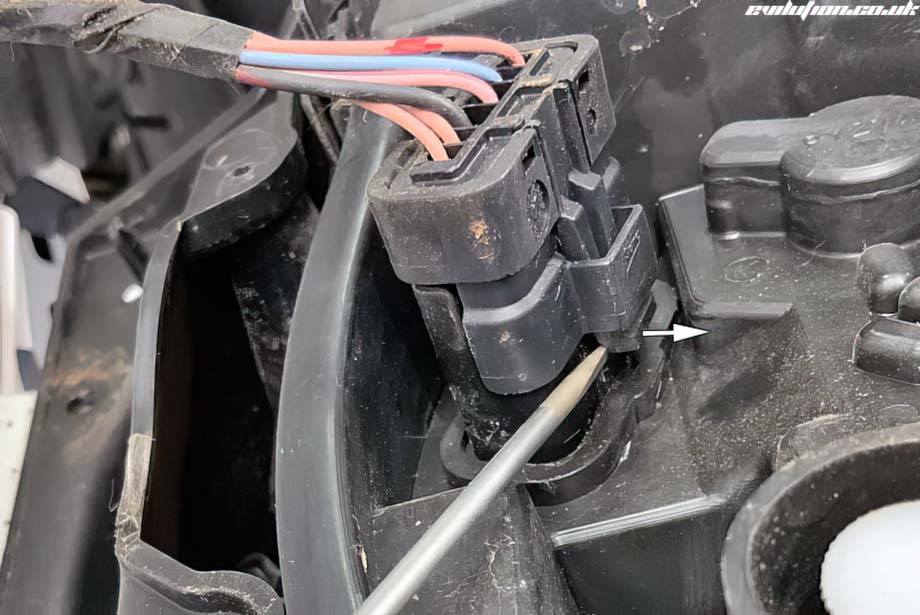 I'm free!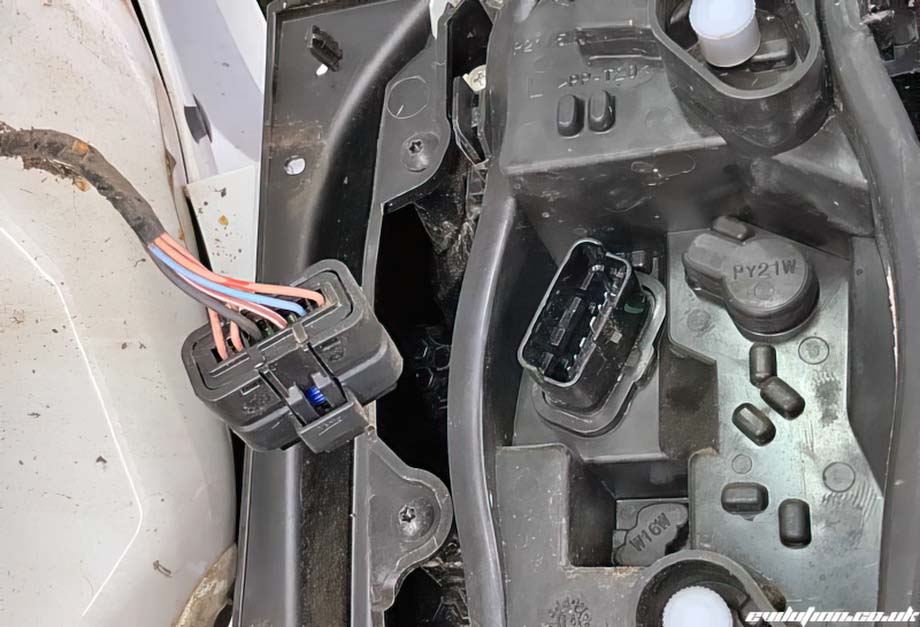 There are 4 clips holding the bulb holder in plasition.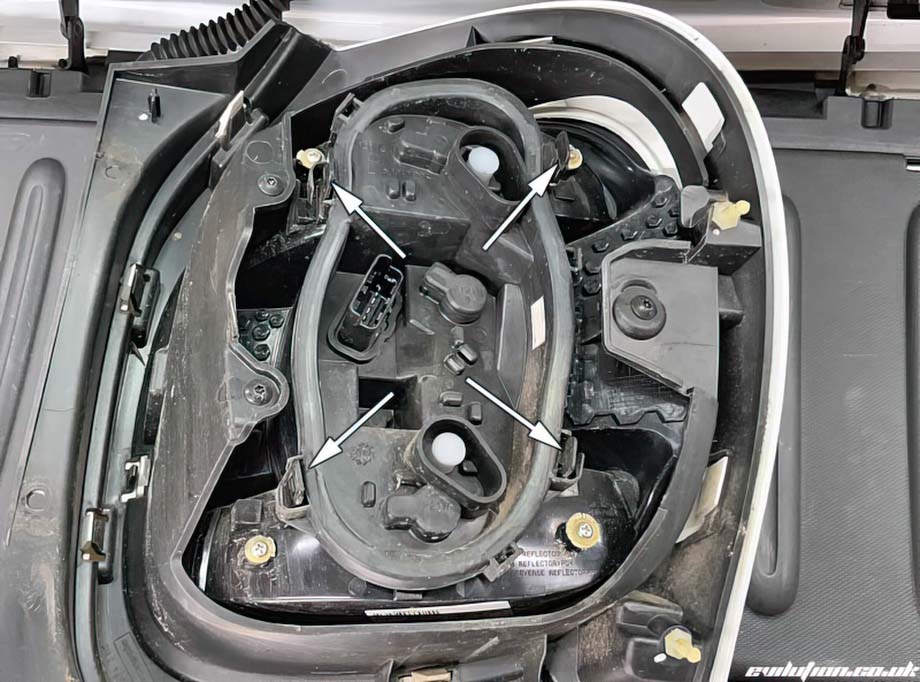 Lever each of the clips over...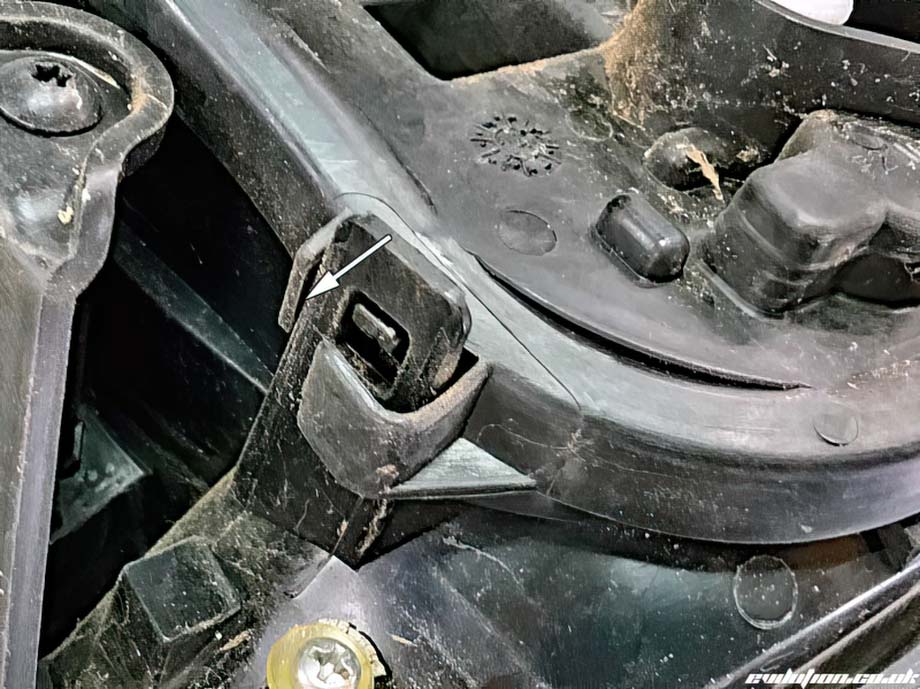 ...and lift the bulb holder upwards.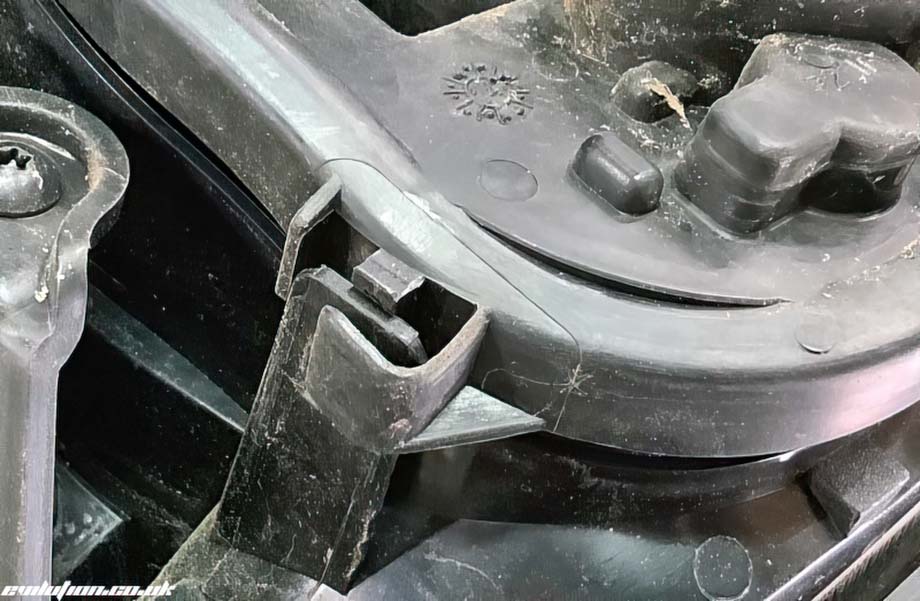 Once all 4 clips are disengaged, the bulb holder will pull out to reveal the bulbs.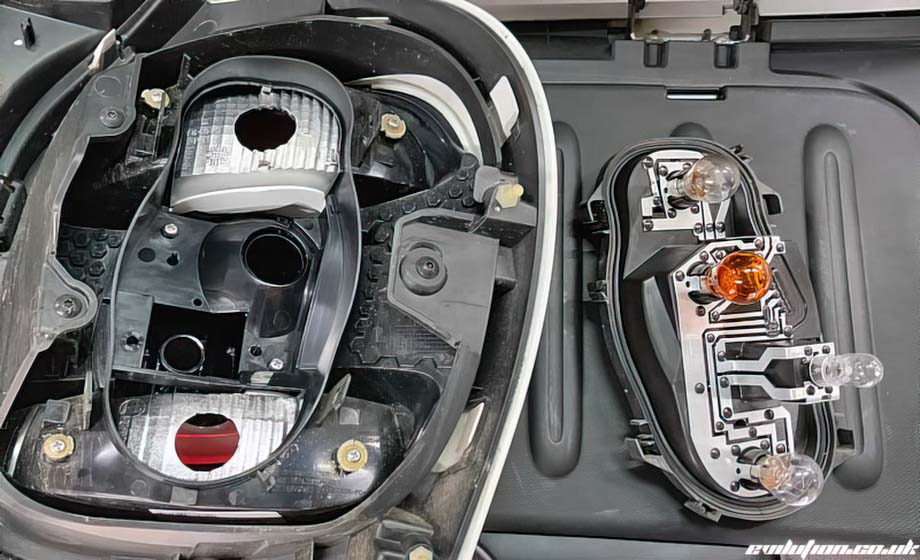 To remove a bulb, press one in, twist and pull. It's a bayonet fitting like house bulbs used to be.

What Bulbs Do I Need?

Take a look at this page.