Don't Replace When You Can Repair



Pull out all 4 of the white clips that hold the rear side arches in place.
Cut off the leg pieces that spreads on the inside of the tridion.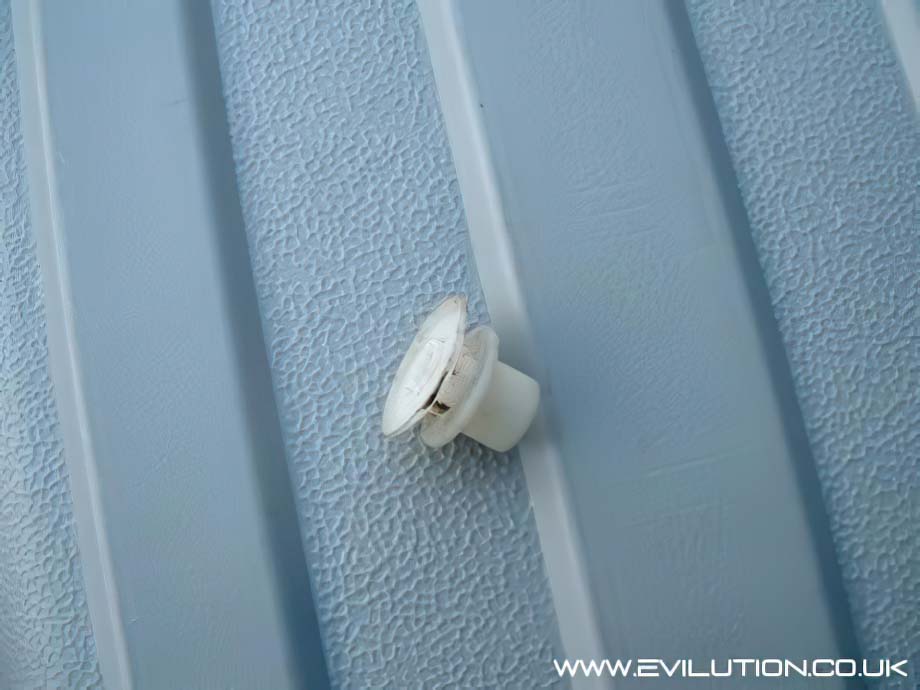 Drill a 6mm hole all the way through the center of the clip.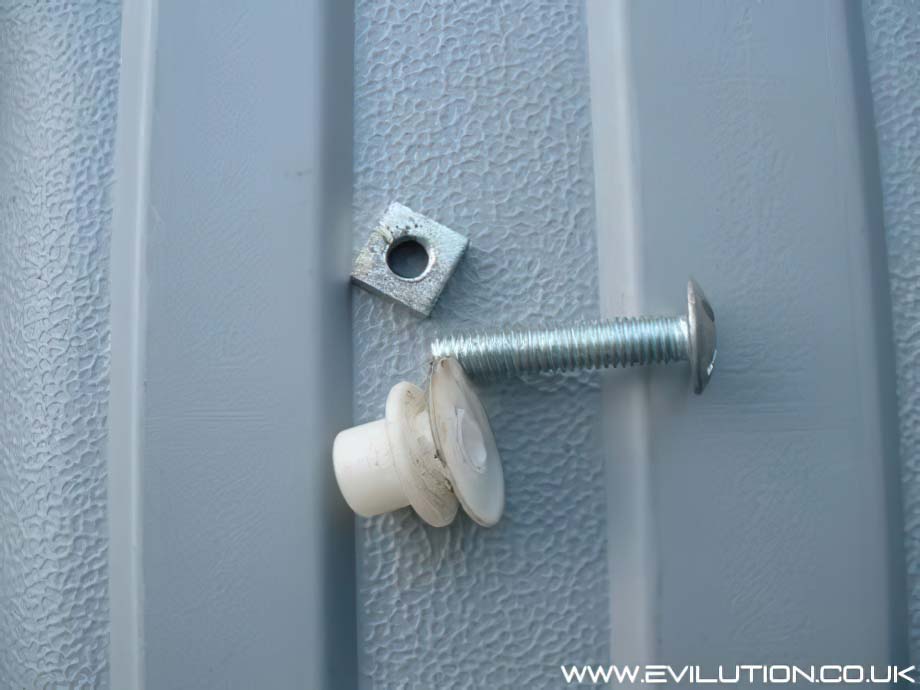 Put a 3cm long x 5mm dia bolt through the center of the clip.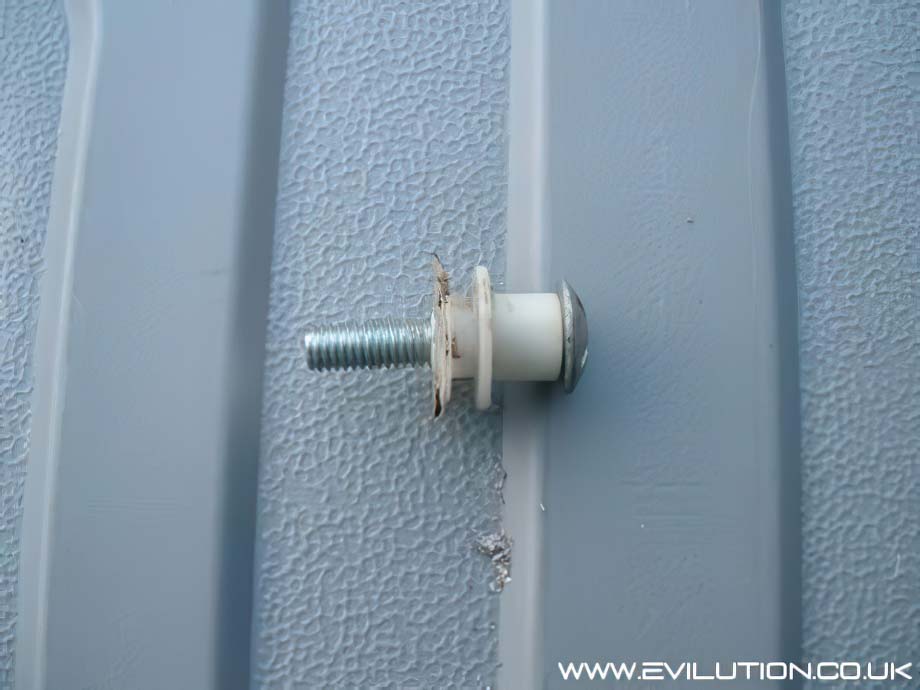 Hold nut on the inside of the tridion.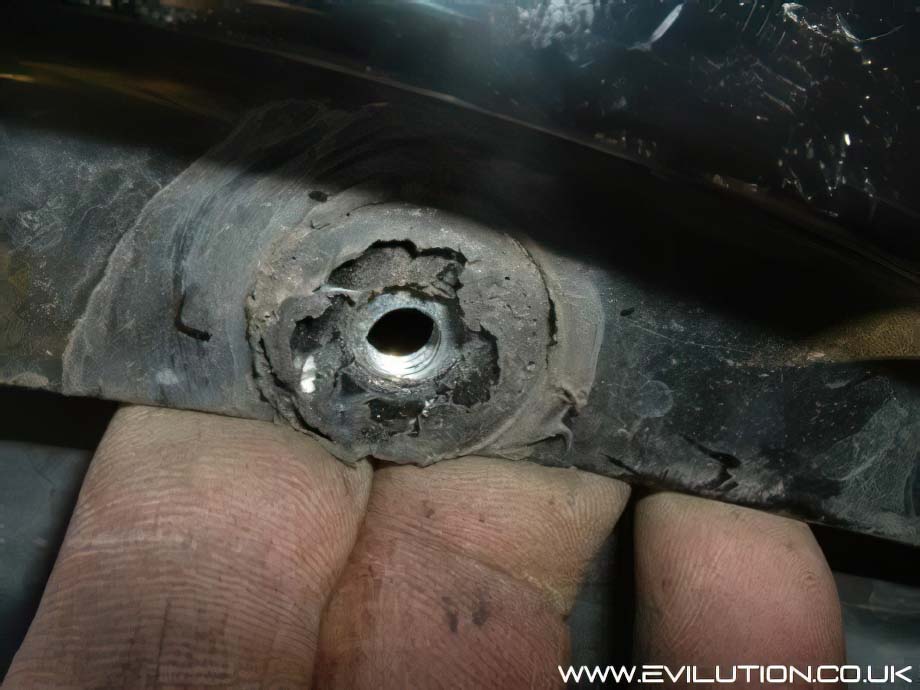 Tighten up the bolt into the nut.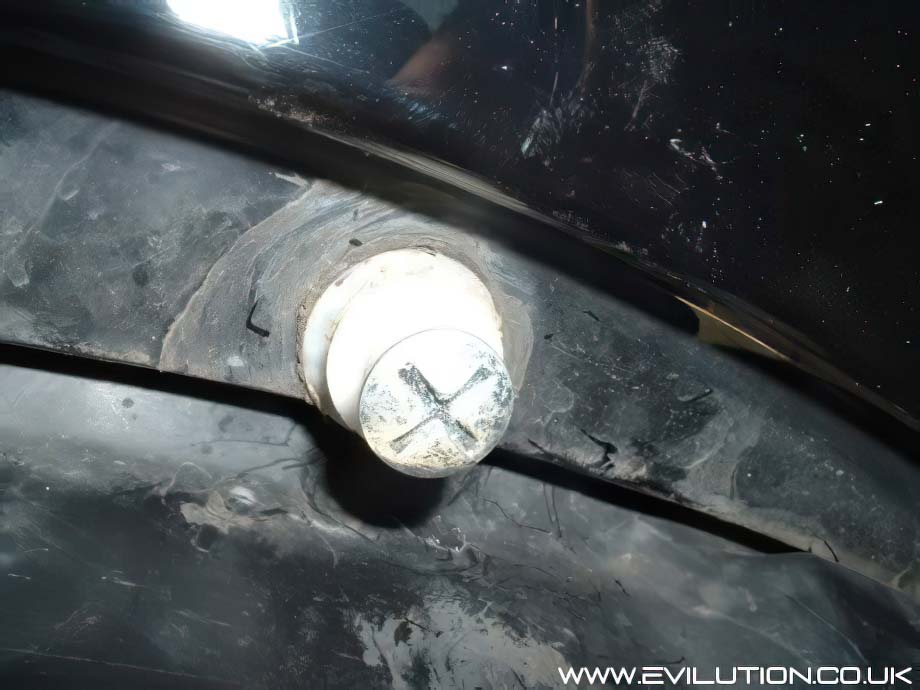 Addendum



This is a really simple project that saves time and hassle but
there are a few other ways that this project could be handled.

Firstly, Chalky rightly points out that a nyloc nut would be much better.
He also recommends using stainless steel bolts and nuts in these circumstances.

Dacfolke used the yellow or white nylon number plate bolts which is also a good idea as
it would reduce the amount of corrosion you generally get between 2 different metals.

I would personally suggest stainless steel but with a stainless washer against
the nut and a felt/rubber washer against the Tridion, it will just save on wear.

Before you do this mod it would be an idea to deal with any corrosion, if
you have paint missing from the area, give a coat of hammerite to seal it.

But I Don't Want To Fix It, I Want New Ones

Weirdo, but ok. Go to smart and ask for 10 (you may as well have spares) of this
smart part number. Q 0001781V002000000 (Clip Keyhole).