Here is a fairly typical scratch that you may find on your headlights, probably a stone did it.
The whole scratch is about 4cm long to give you an idea of the size.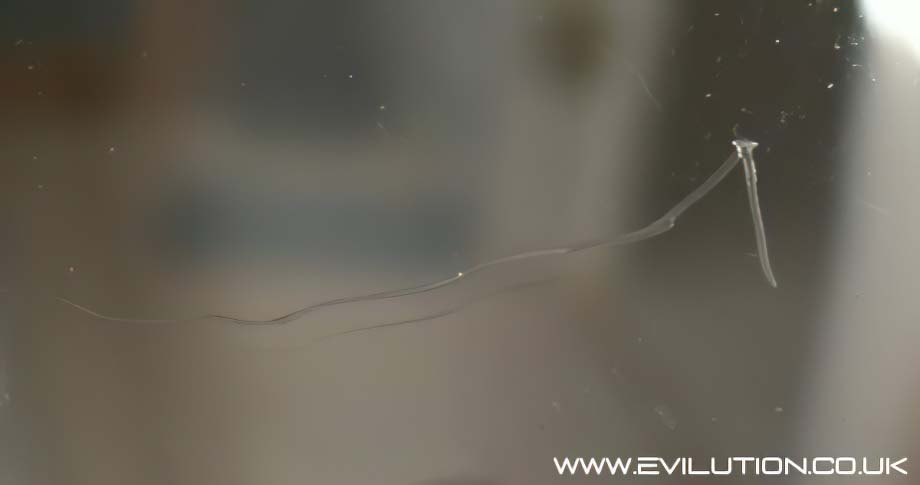 What I decided to do was to buff the scratch out using a product called Displex.
It is designed to remove scratches from mobile phone screens. What it does is curves
off the sharp edges and slightly fills the scratch making it a lot less visible.

What Do I Use?

When I originally did this page there was nothing specially designed for plastic headlight covers so
I used Displex which is designed for phone screens. Eventually I was made aware that Meguiar's
started producing a product called PlastRX specially for them. Thanks to Scott for that info.

You apply a bead of Displex along the scratch and use a cloth to work it into and around the
scratch. It takes time and a lot of elbow grease but slowly it visually removes the scratch.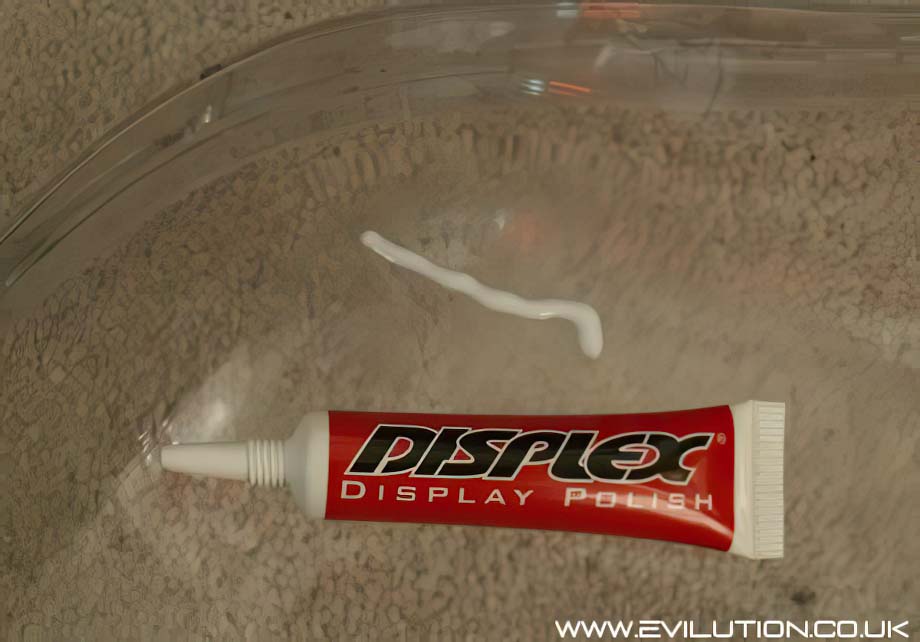 After about three minutes of polishing this is how it looked. It was bearly photographable.
I had to put a finger print on the plastic just so the camera would focus on the area.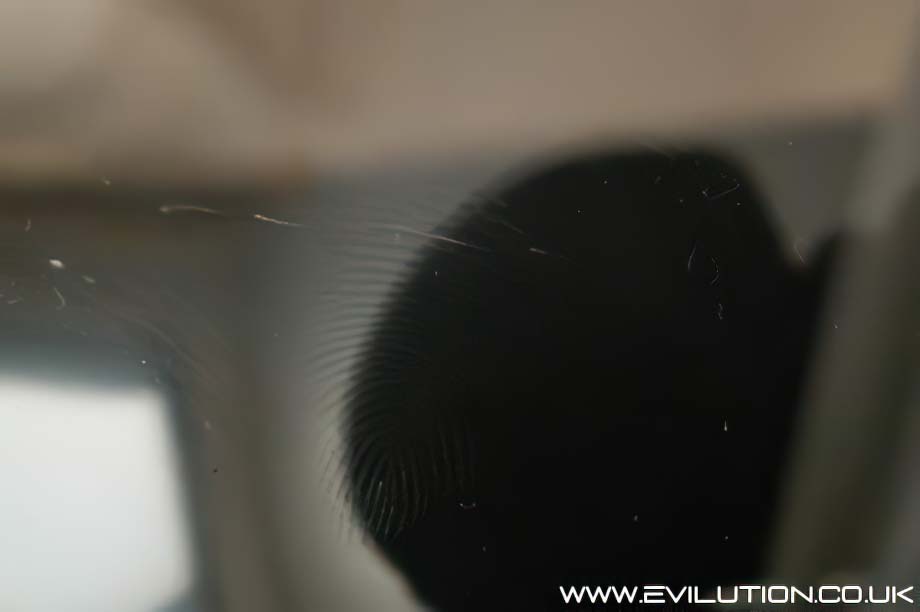 A vast improvement wouldn't you agree?



Alternatives To Displex?



Displex isn't cheap and you don't get a lot of it in that tube (5g).
All it is is a fine cutting compound that buffs the scratch out.

There is no reason why products such as T-Cut, Scratch-X and toothpaste
couldn't be used to create the same effect for a cheaper price.

It would be faster to use a mechanical buffer but I wouldn't try it on clear plastic.
The heat from the buffing could cause discolouration of the plastic, even glazing or melting.

If you try any other methods or products, let me know how you got on.