Open the door and remove the Torx20 screw shown below.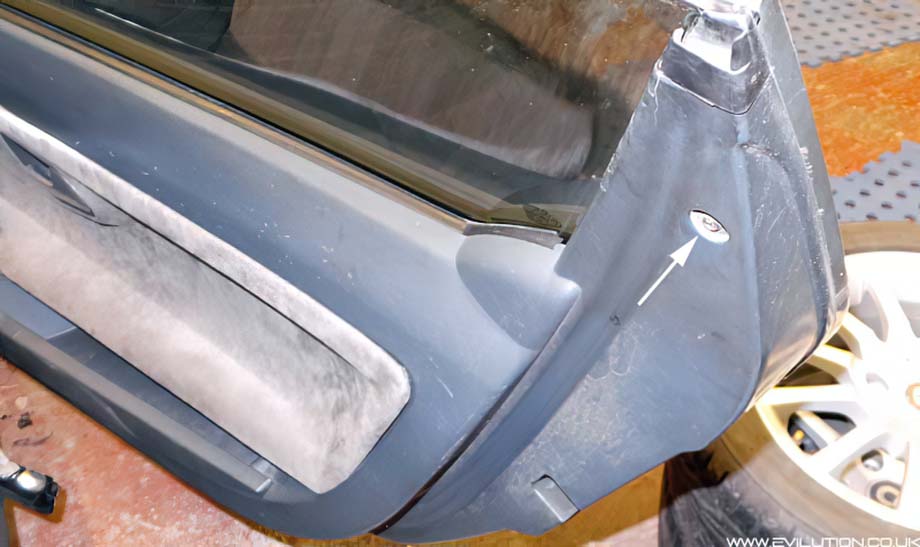 Slide the triangle panel upwards to remove it.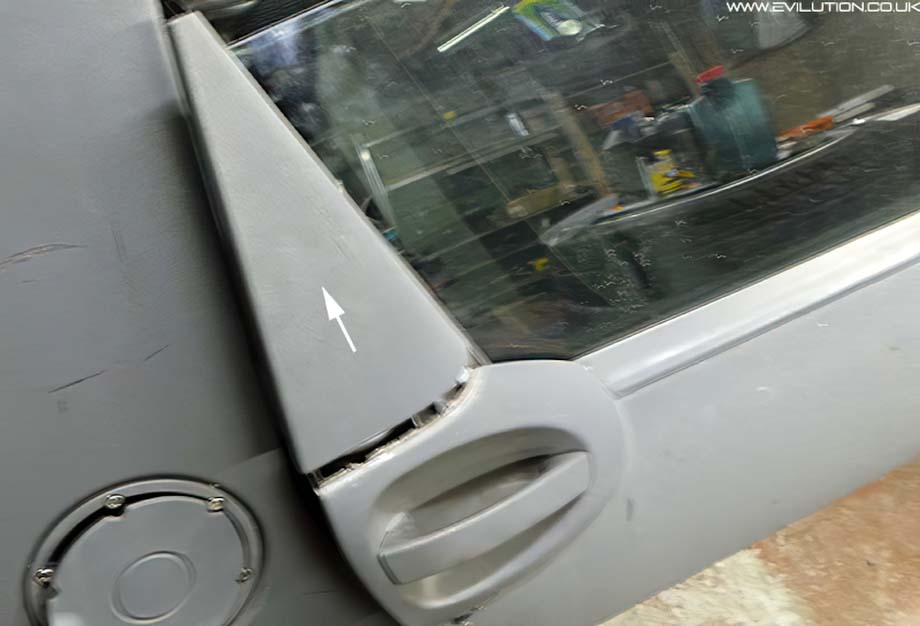 At the top of the handle is a Torx25 screw, remove this.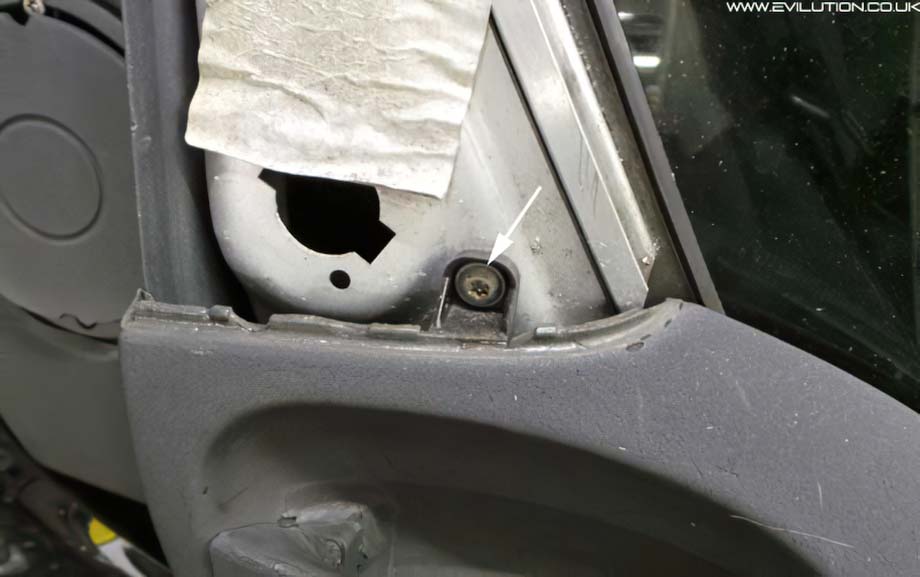 Lift the handle upwards to unclip it from the panel...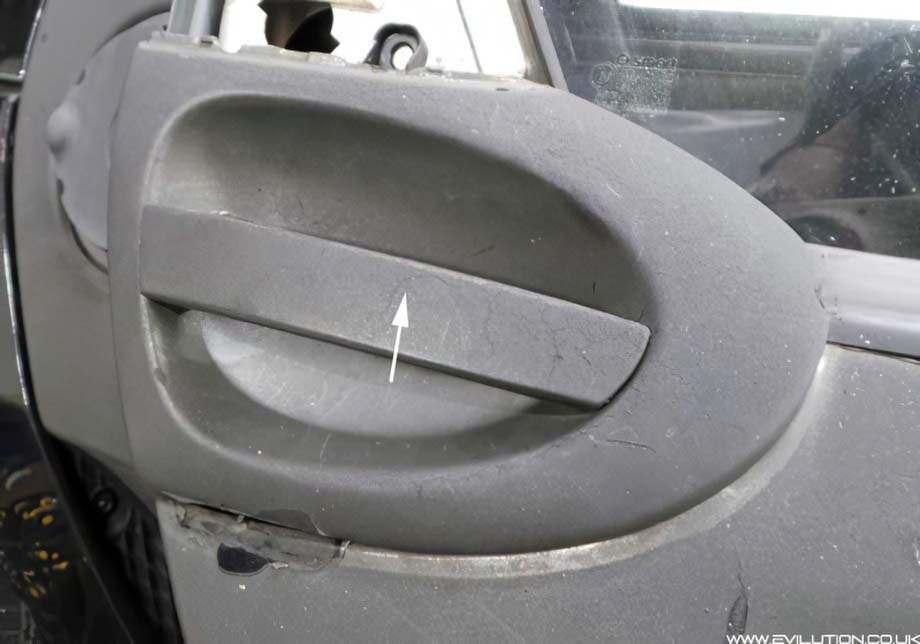 ...and then pull it towards the back of the car to unhook it from the door casing.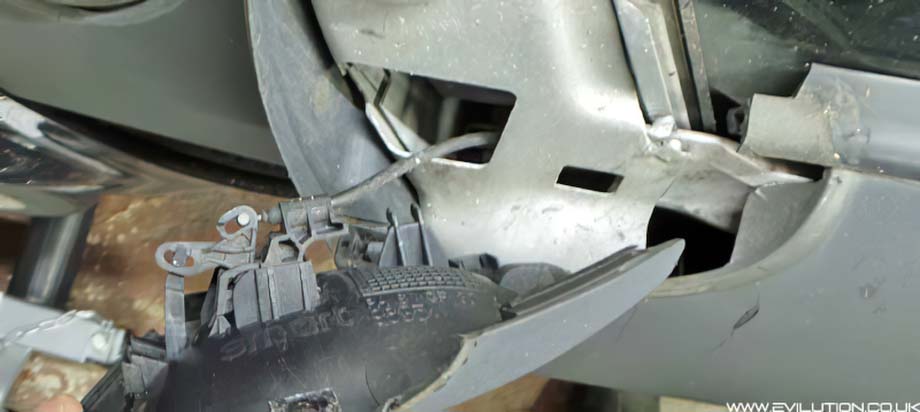 Jam a flat blade screwdriver into the tab shown below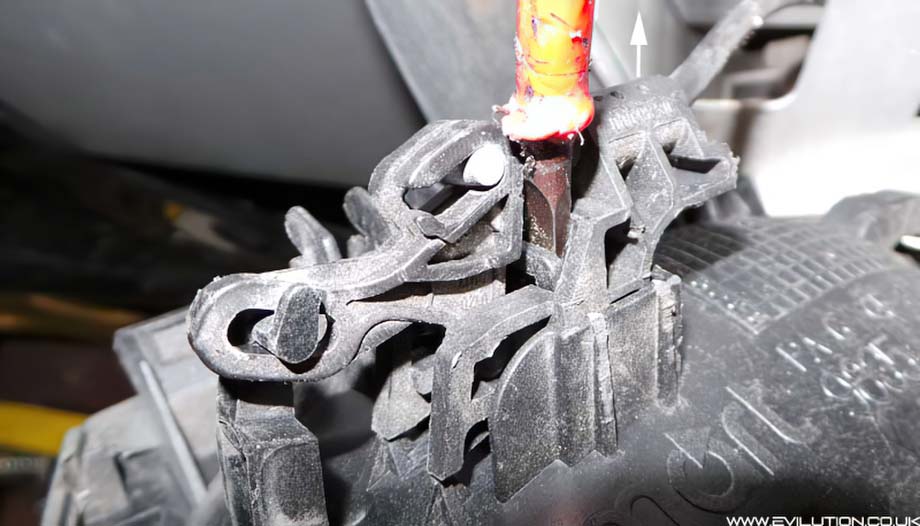 With that tab out of the way, the the cable end mechanism can be pulled out.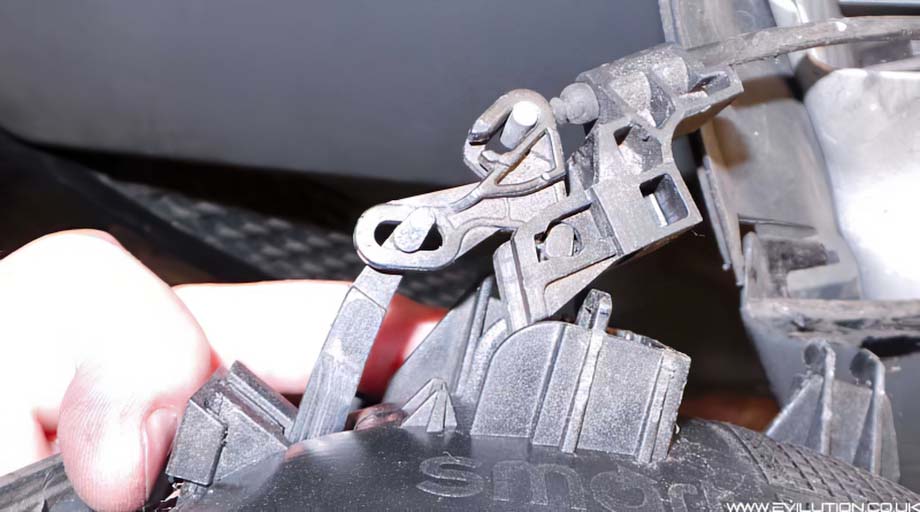 Lift the mechanism slightly so the tab and the hole line up and can be pulled apart.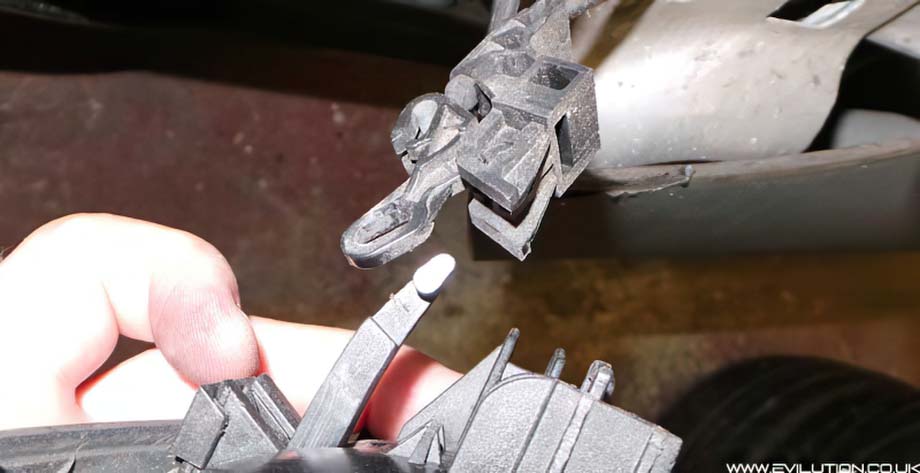 Here's a close up of the tab that holds it in place. Seeing it like this may help you understand the removal.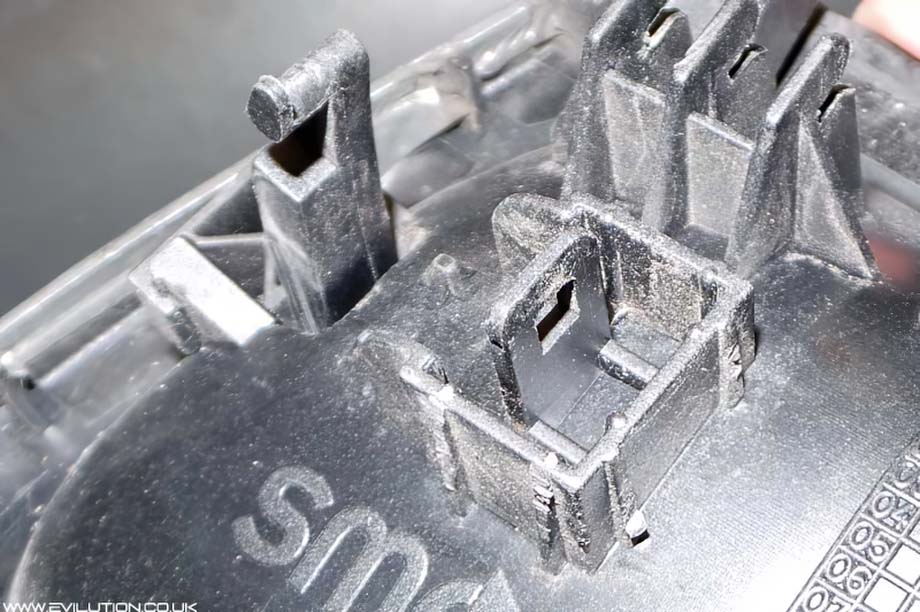 The handle is now off of the car.