Start by winding the window fully down.
Grasp the manual adjuster rubber cover and pull it towards you to remove.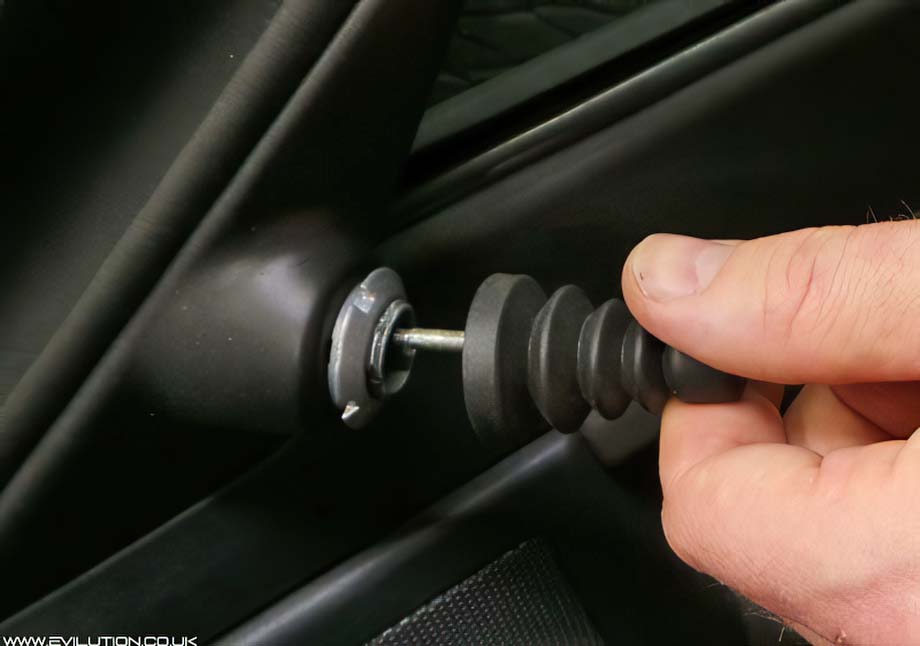 Using your fingers or some long nosed pliers (if you're a wimp) unscrew the bezel.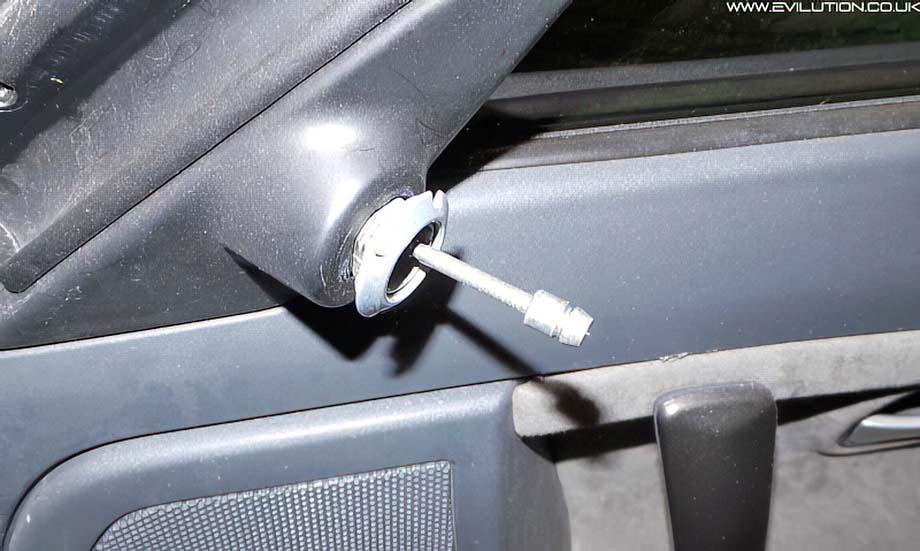 Remove the 2 stickers covering the Torx10 screws.
There is no way to physically save these stickers.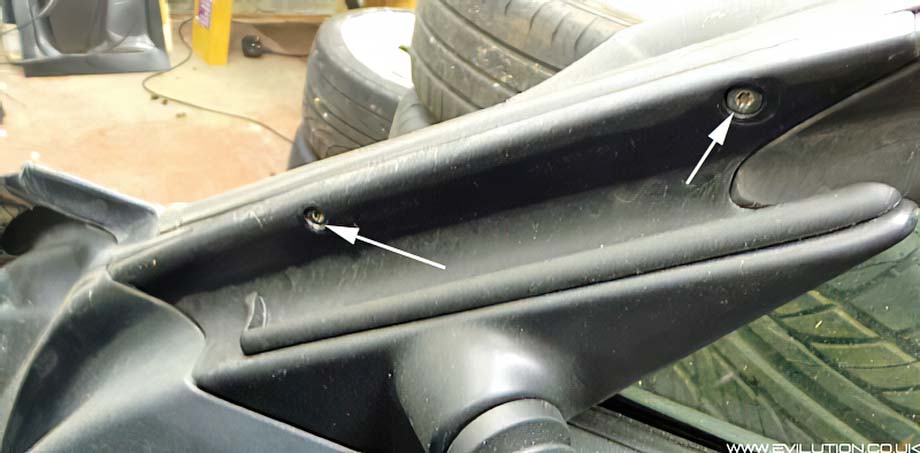 Pull the front edge out...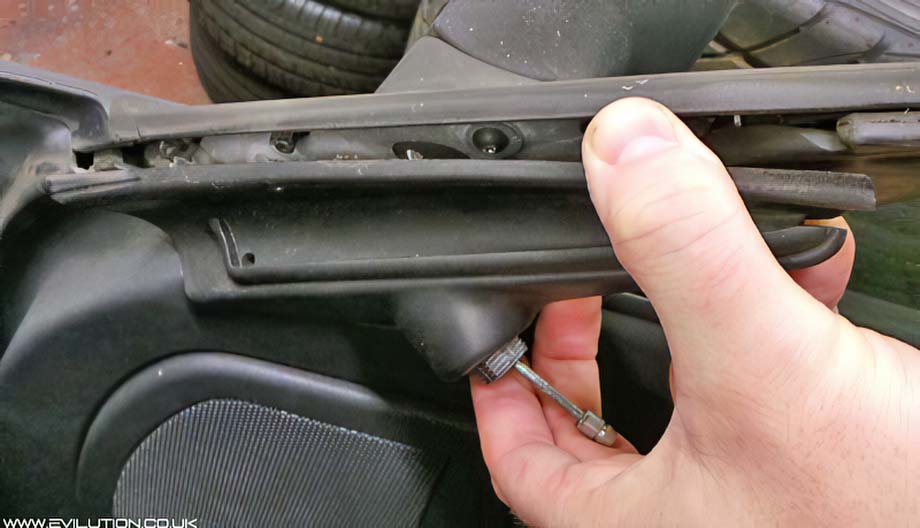 ...and slide it upwards.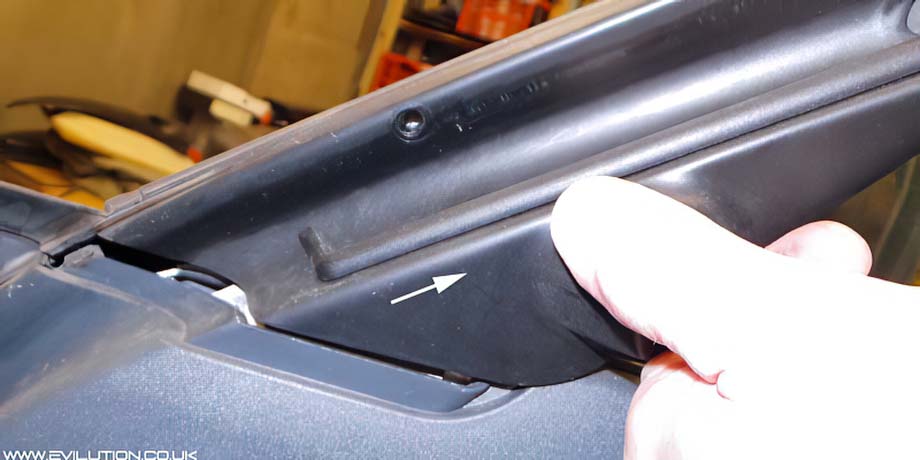 Behind this plate are 2x Torx20 screws. Remove these whilst holding onto the mirror.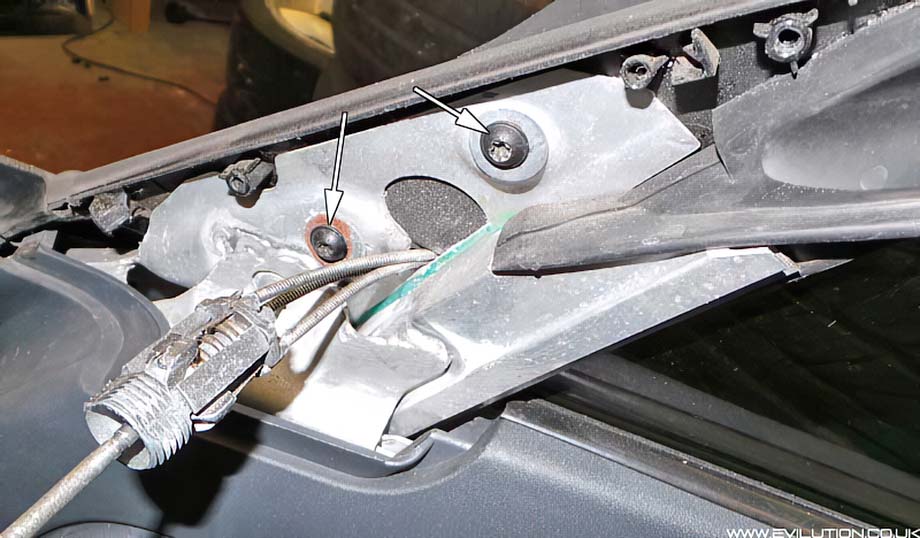 With a bit of a wiggle, the mirror will be free from the door, however....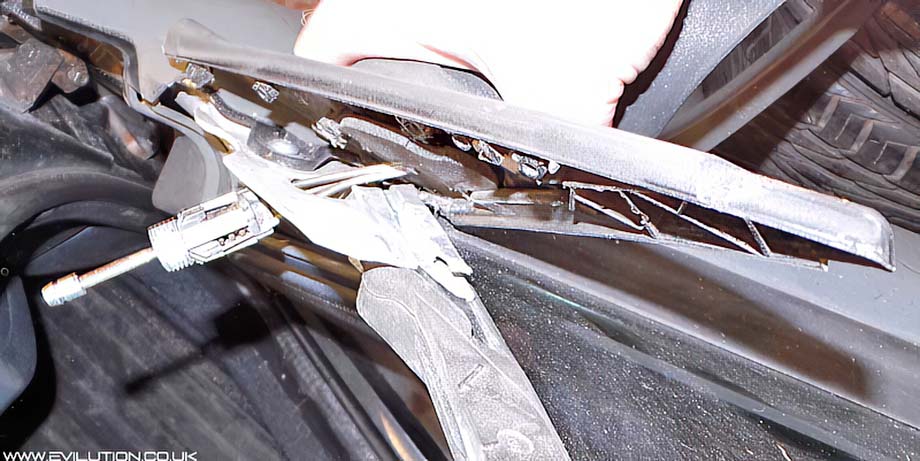 ....it may still be attached at the top point and will need some gentle persuassion to come apart,
be careful not to rip the rubber peak seal.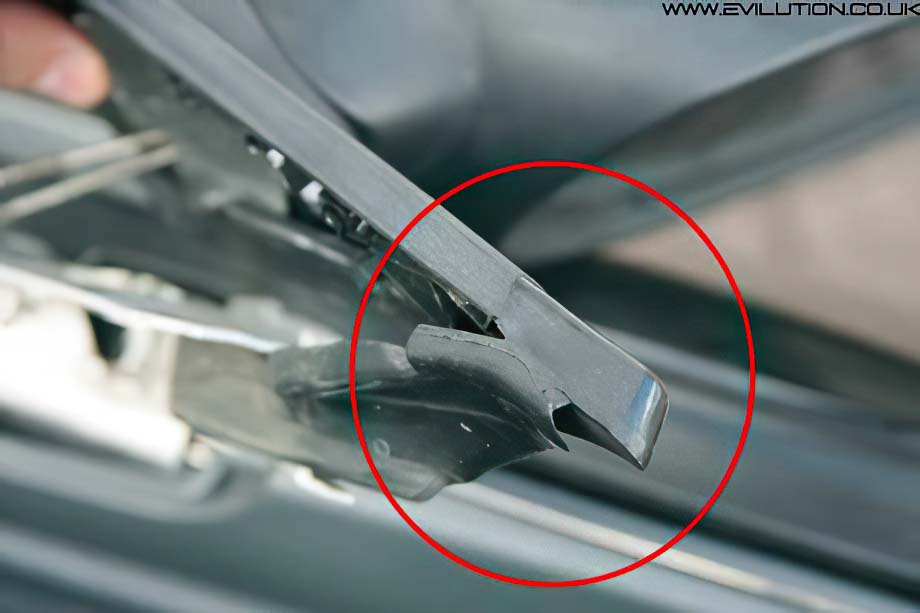 Pull the bottom part of the mirror base just clear of the door and shift the entire unit
downwards to clear the top of the mirror from inside this peak seal.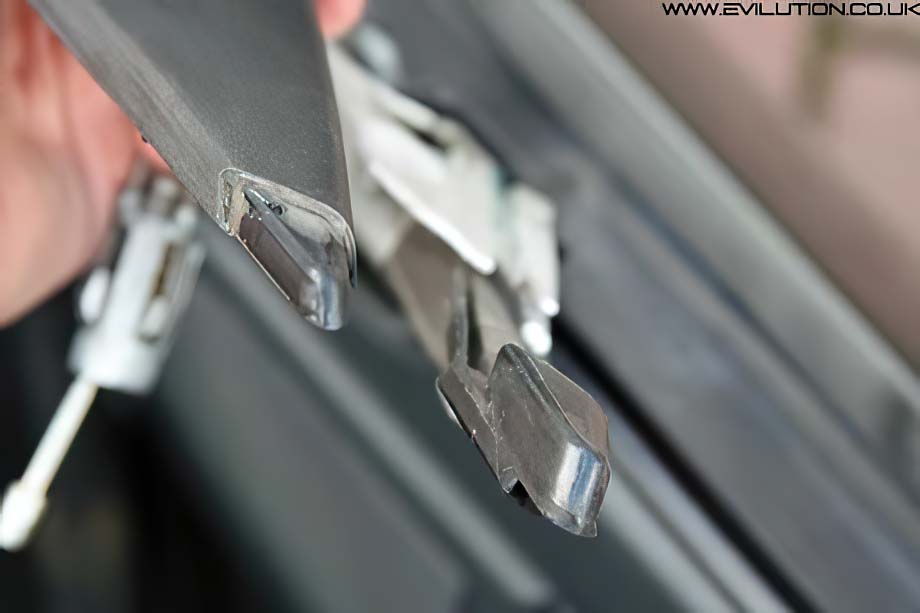 Fitting (in good old Hayne's tradition) is the reverse of removal, however,
I have included other pictures here to see what needs to happen.

For both the inner and outer pieces there are plastic clips and metal runners to align.

Outer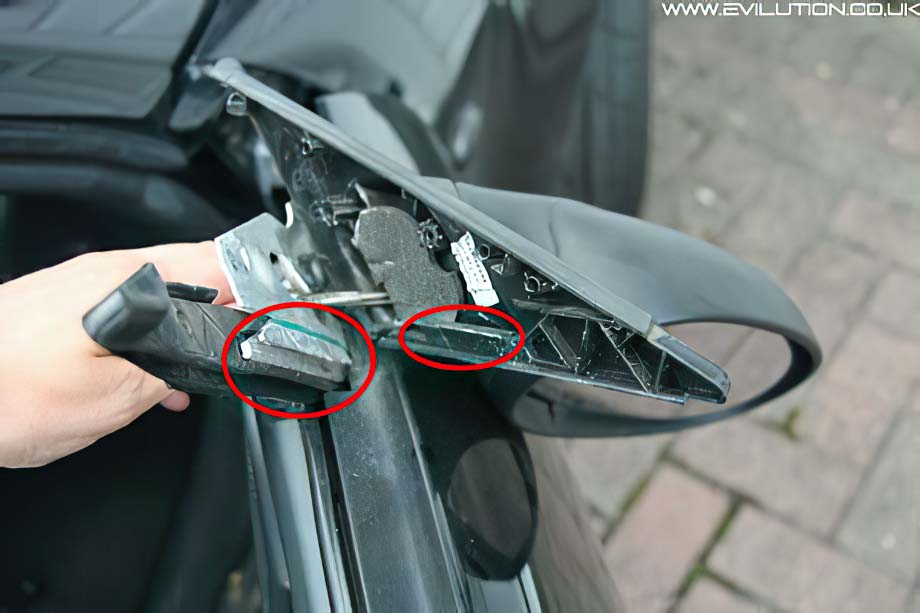 Inner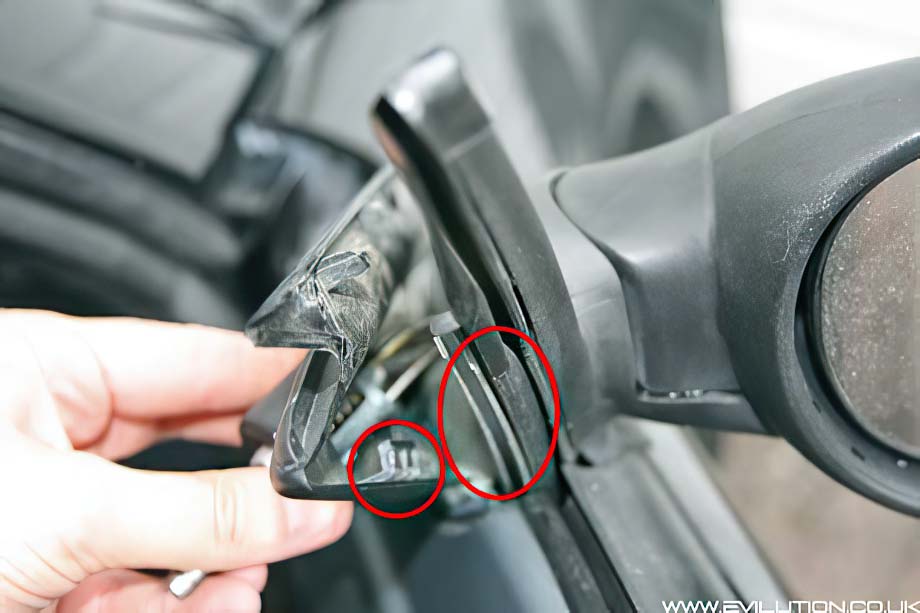 These plastic clips on the inner piece are attached and you will need to push
downwards to lock them into place, before tightening the inner Torx.