Start by winding the window fully down and remove the wing mirrors by following this guide.

Remove the upper triangle panel by removing the inside torx screw.
Release the triangle by sliding it upwards.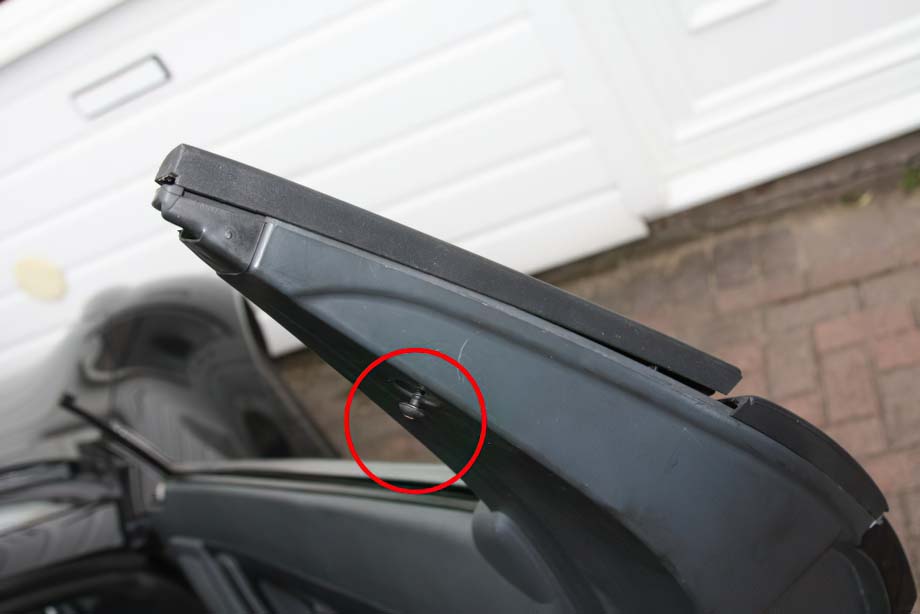 Under the panel is a Torx25 screw holding the door handle in place, remove this...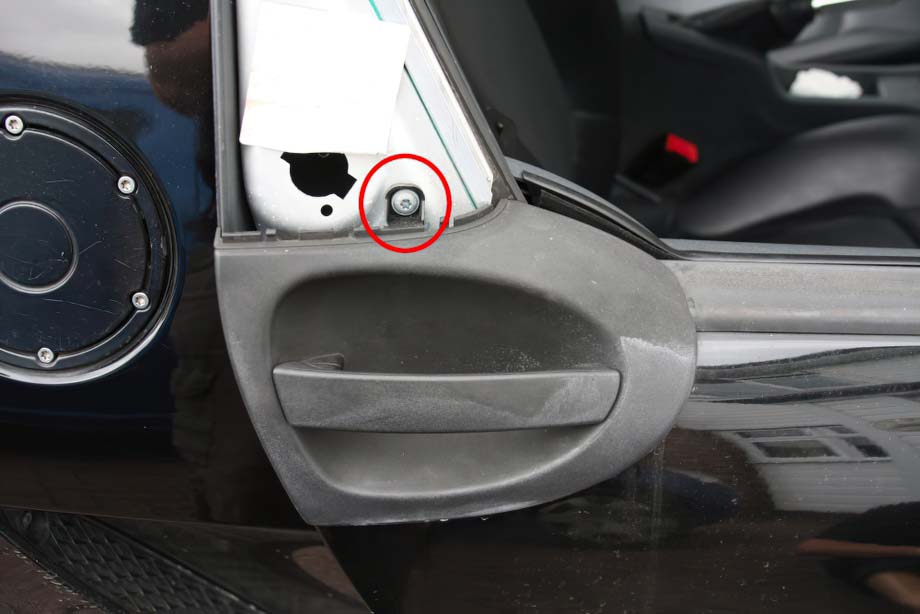 ...and the Torx25 screw under the wing mirror.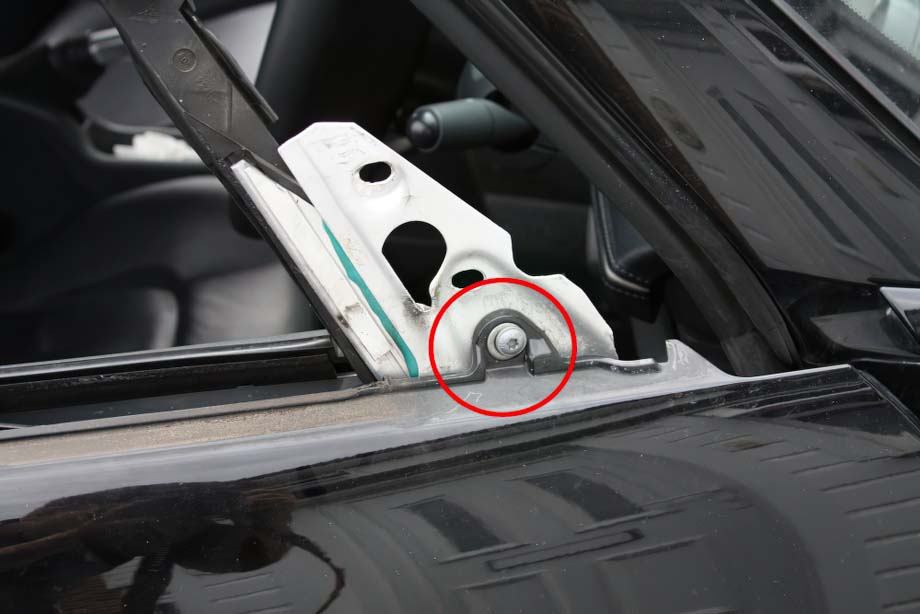 The door handle will release upwards with a wiggle.
You do not have to remove it totally, just so it's away from the panel.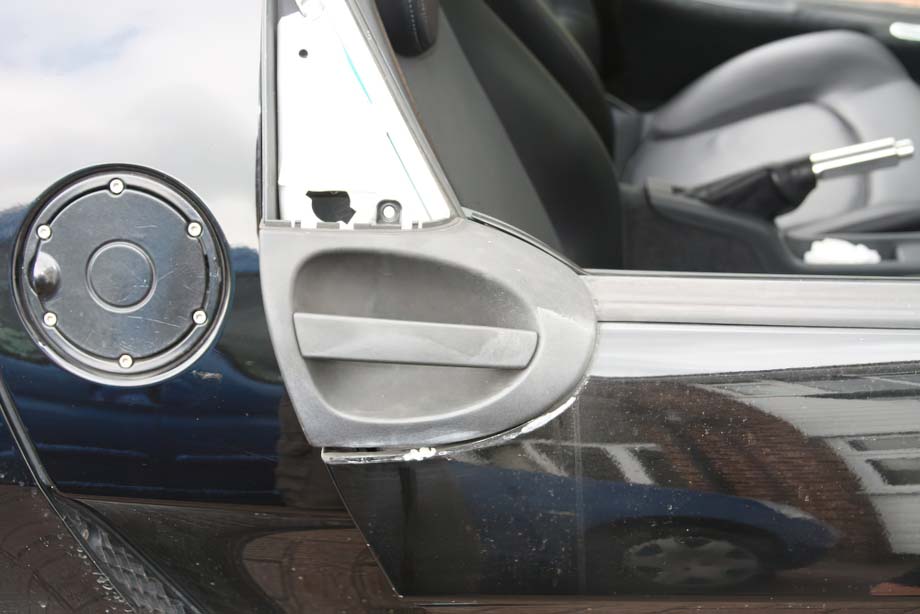 Noting where the seal starts (and you can tell by the dirt line), pull the seal from the car.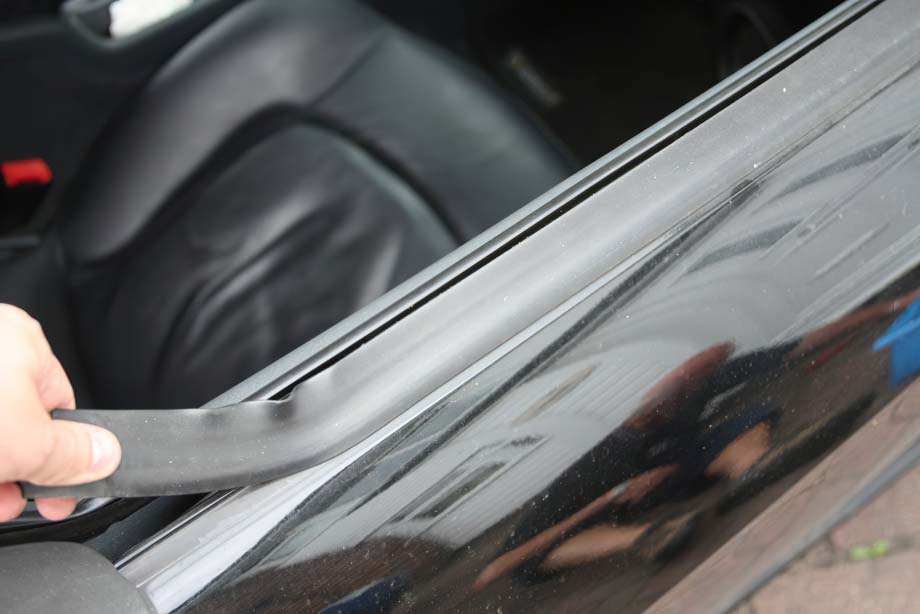 There are 4 clips holding the door in place, you can see the points.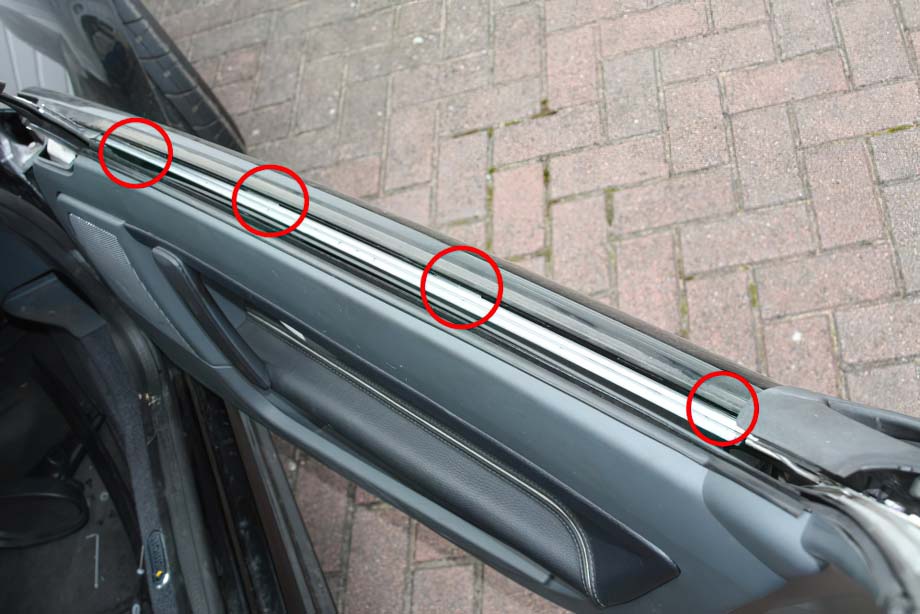 The door panel needs to be pulled up to unseat the clips from the metal rail. Here is the rail...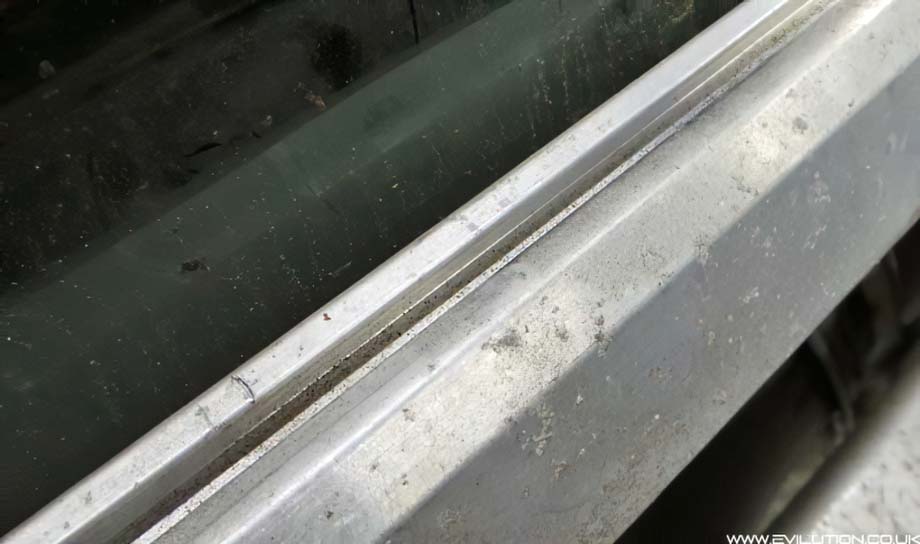 ...and here are the clips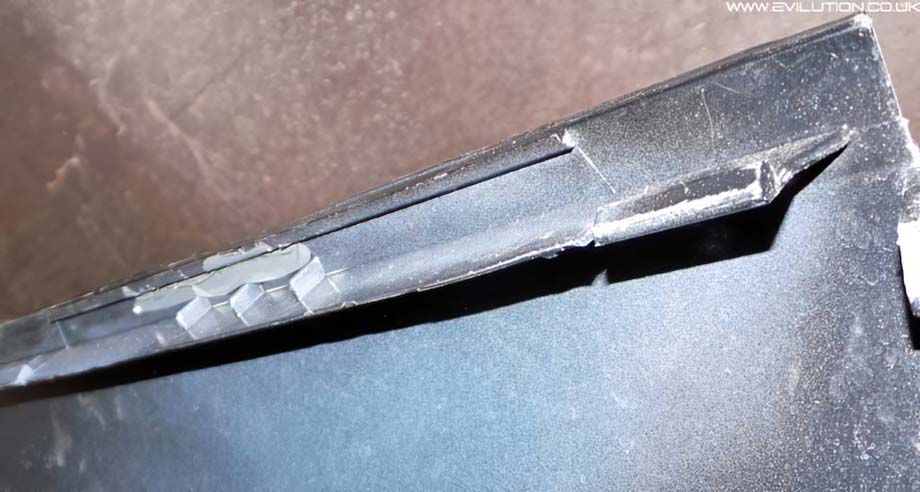 Pulling the panel up or hitting it underneath should free the clips.
You can jam a screwdriver in there too if you think it'll help, just don't slip.

Once all 4 clips are disconnected, pull the top of the door towards you...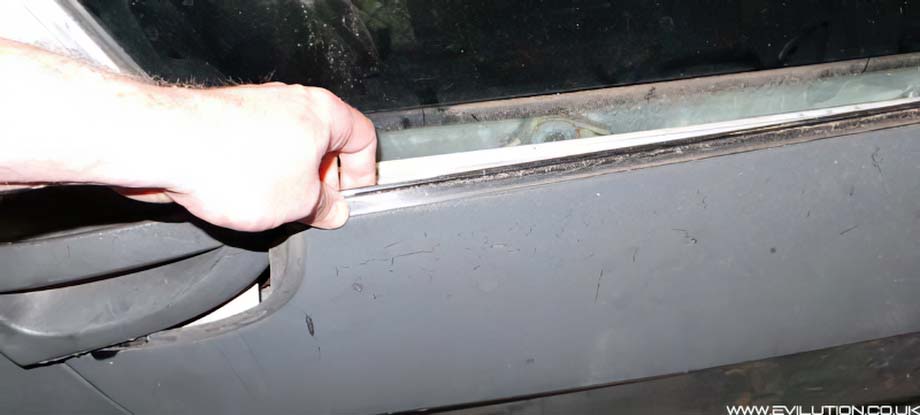 ...and then swing the panel down from the handle end.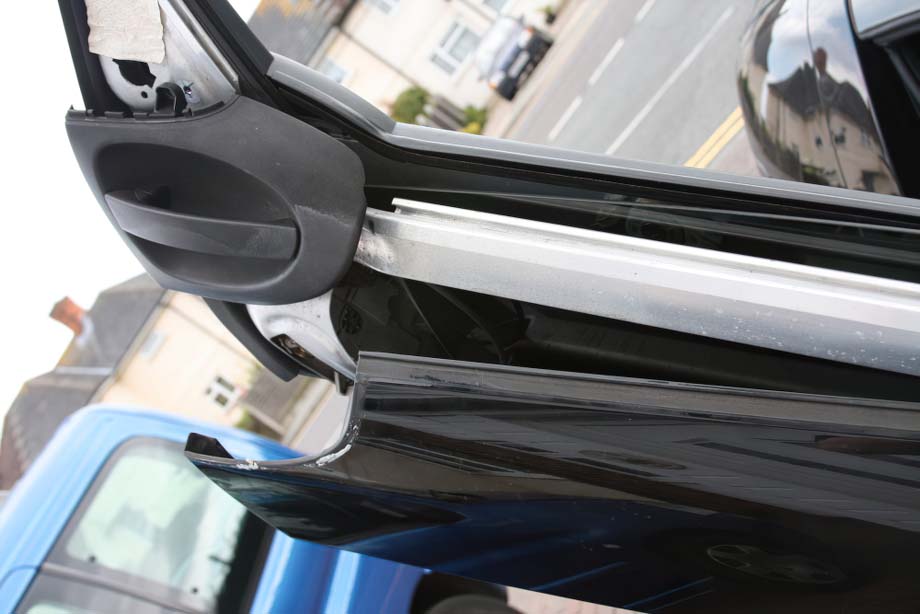 You will almost certainly have to remove or at least loosen the front panels to give the door panel room to move.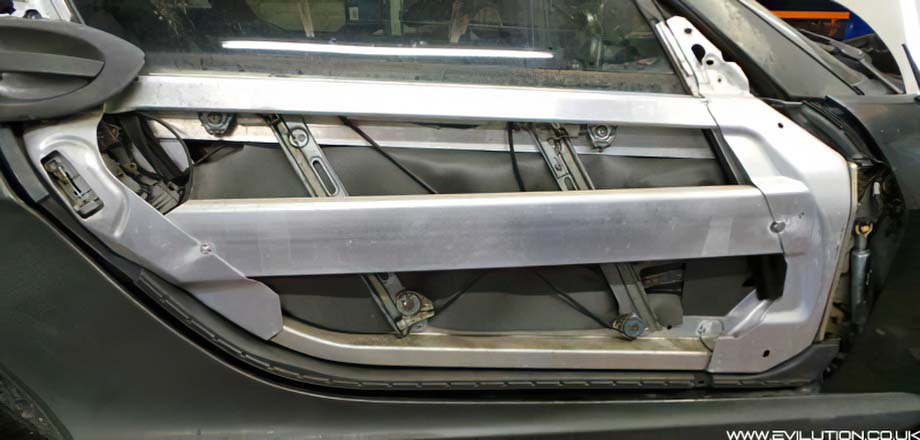 With the window in its highest position, undo the 2 Torx30 bolts arrowed below.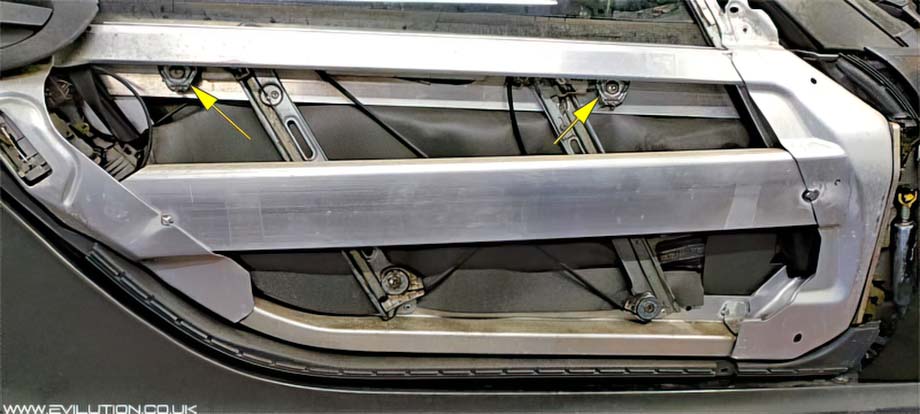 Undo these enough so that the glass can be moved by hand to the correct position before being retightened.

Put everything back on the car.