Thanks to David for the excellent pictures he took when his roof was changed.
Why Replace The Roof?
In the smart there are a few reasons.

Fortwo 450

The glass roof can shatter for no apparent reason. Generally the front edge of the screen can
become stone chipped causing sudden catastrophic failure, the car doesn't even need to be
moving and the roof could suddenly explode. Smart now install a clear vinyl protective strip.

You may have the hard roof and decide you want glass or vice versa.

You may decide to fit the brabus canvas roof or the folding glass top roof.

Fortwo 451

The roof changed to polycarbonate for the next model of the fortwo so it doesn't smash.
The issue is that it is affected by ultraviolet light from the sun.

Both of those are shown in more detail here.
My 450 Glass Roof Exploded, What Do I Do?

If you are driving as it happen, carefully pull over in a safe place and regain your composure.
Ensure there are no cubes of glass on the seat or on you clothes. This will stop any damage.
Get the car home and get it under cover in case of rain, either a garage or car cover.

Using a vacuum cleaner, suck up all the broken glass. Being toughened glass it will turn into
small cubes and will get absolutely everywhere. You will be finding it for ever.
If you can, remove the seats and vacuum again. The broken glass will congregate on the
dashboard, in the boot, in the footwells, in your hair and clothes and in the frame.

Put on some sturdy gloves and start removing remaining glass that is still attached to the roof.
Try to make sure it doesn't fall down inside the body otherwise it can rattle.
You won't be able to remove the outside edge of glass as it is bonded in place.

Hook out your insurance documents and check the premium for screen replacement.
Even though it's not a windscreen, most insurance companies cover all of the glass.
Usually you will have to pay £50-£100, you will not lose NCB by claiming for glass replacement.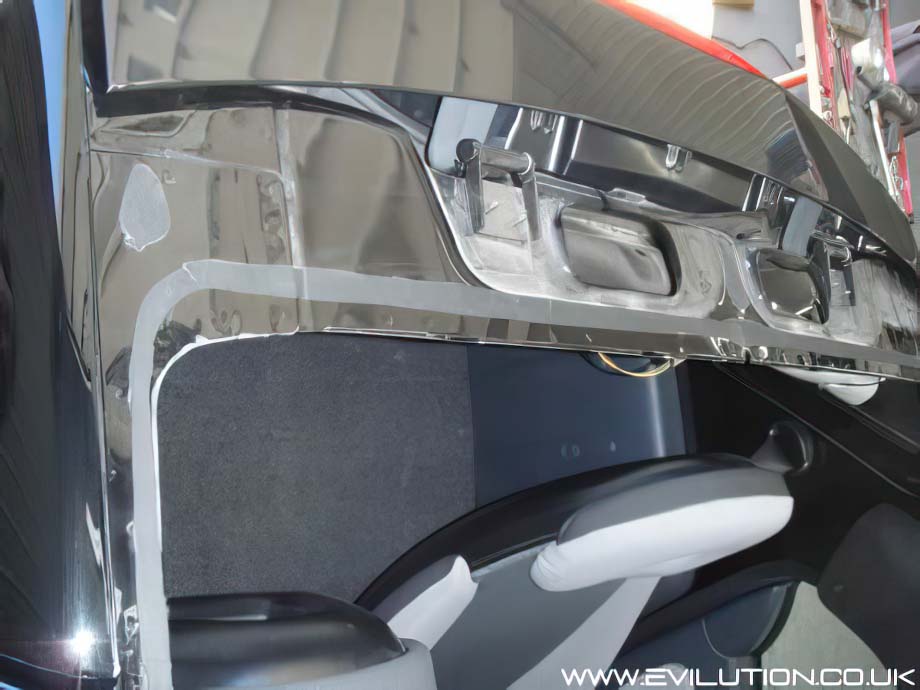 Removing The Roof