Evilution HD Video
450, 451 and Roadster CD Stereo Removal





450 Fortwo Tape Player



Here is the tape player from a smart city coupe/for2.
Note the small rectangular slot on each side of the face.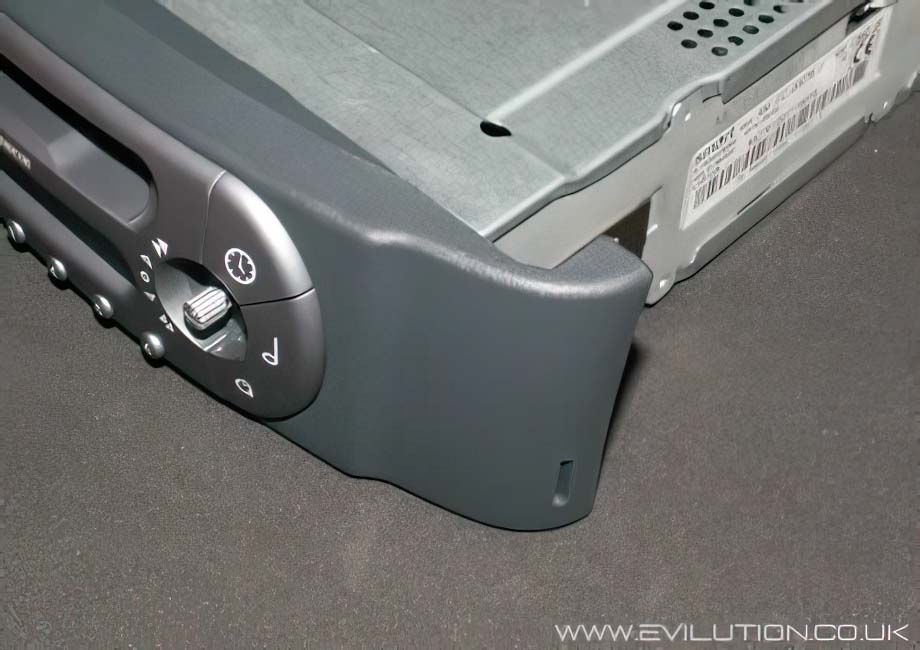 Looking from the back you can see the clip that holds the stereo into the dash.
The slot is continued through the metal chassis just infront of the clip.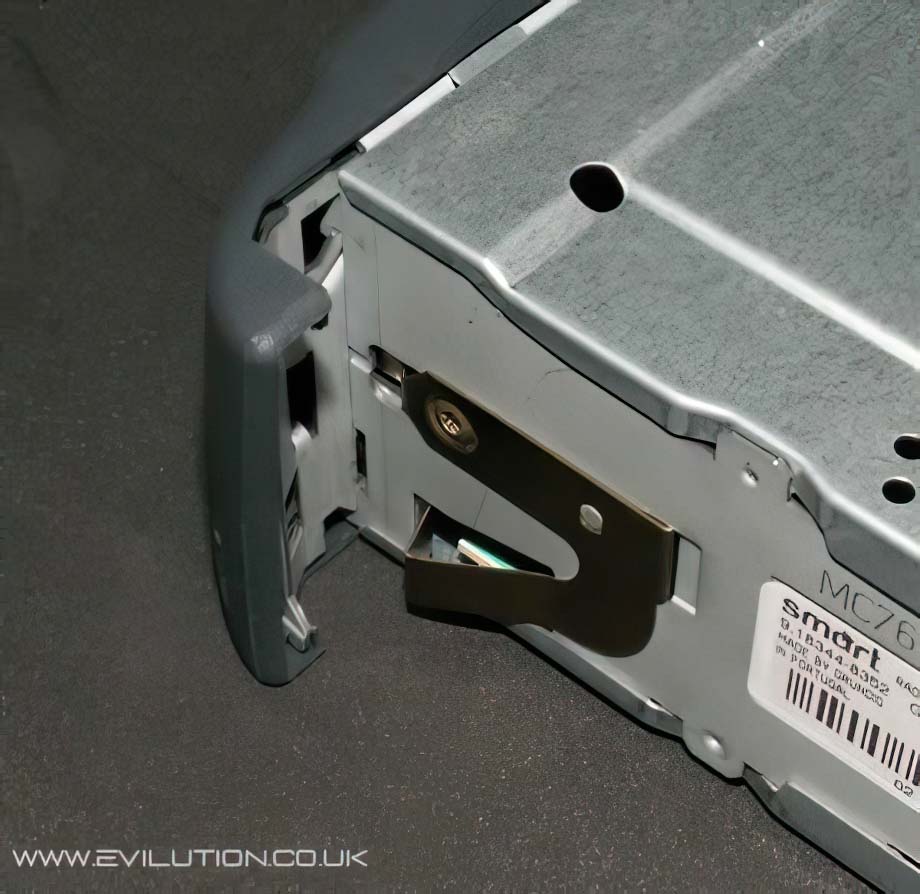 Using the correct tool (or what ever will fit in the slot) slide it into the
outside plastic slot, behind the face and into the chassis slot.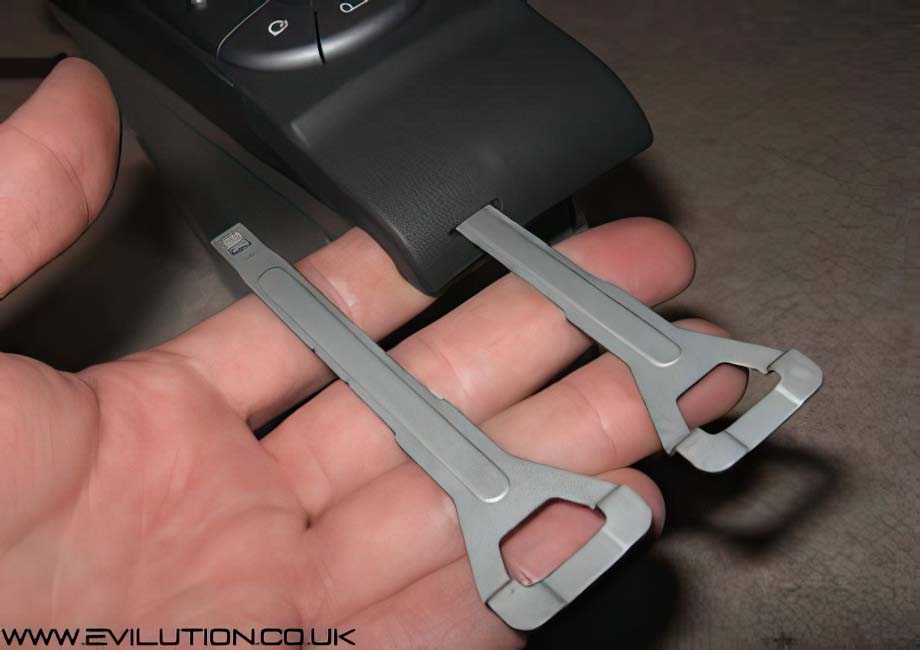 When you get through the chassis you will feel a sprung resistance,
carefully push the tool a little further while pulling that side of the stereo.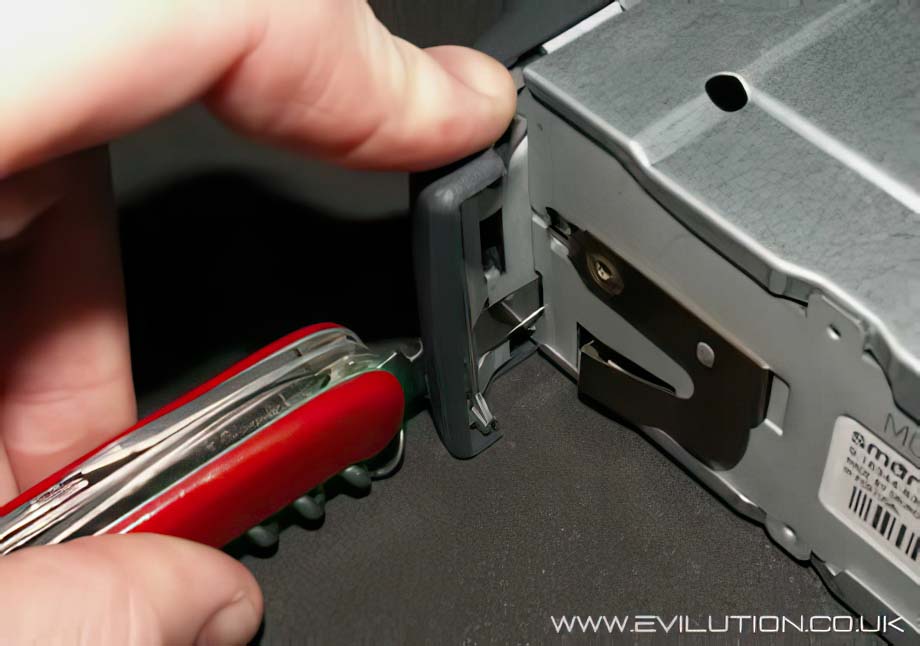 The side you are working on will move forwards a few millimeters.
Keep your fingers behind the stereo to stop it sliding back
while you do the same on the other side. The stereo will now slide out.



450 Fortwo Radio



The radio version has the same fitments as the tape player.



450 Fortwo CD Player



Take a pair of radio removal keys, these can be bought at Halfords or Ebay.





Push both prongs into the holes, repeat on the other side.




Although you only need to insert the keys into the bottom holes to release the stereo.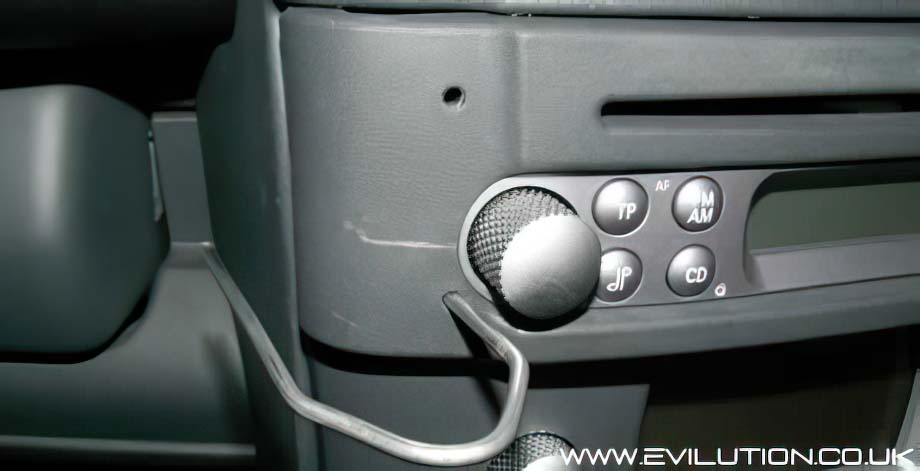 Here you can see the clip being held back by the key.

Once both keys are pushed in, the stereo should slide forward easily.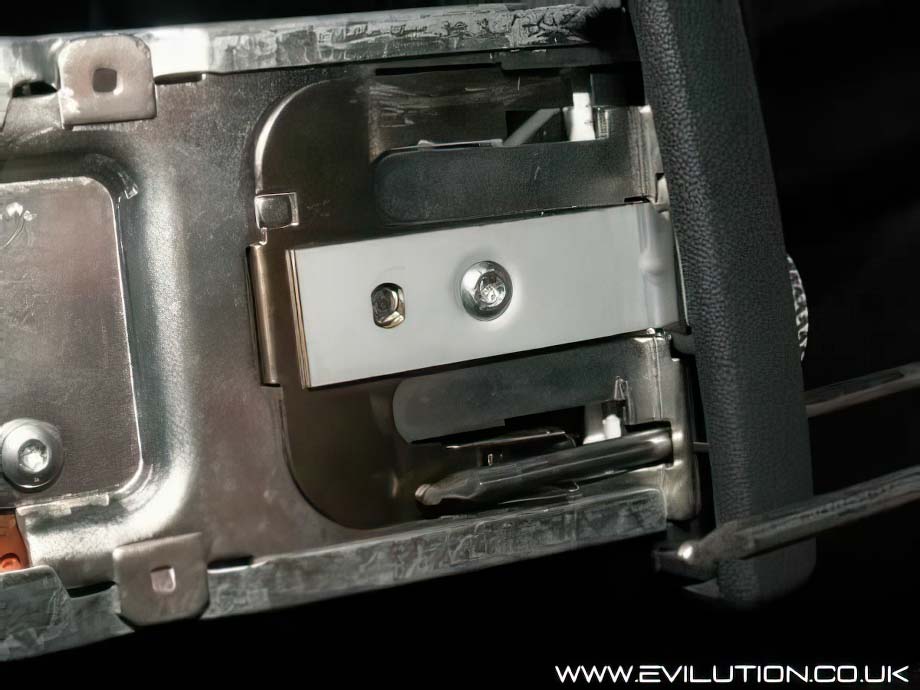 452 Roadster Stereos



All Roadster stereos can be removed using the same method as the fortwo CD player.
This includes the Roadster tape player and radio units.



The Stereo Doesn't Slide Out



Chances are, the wires are trapped. You can do one of three things.

1- Slowly wiggle side to side and back and forth to free the wires.
2- Try and get your hand up the back of the dashboard to free the wires.
3- Yank it out with no mercy what so ever.

I would recommend doing it in that order.