There is no getting around it, the original speakers are shit.
Unless you replace them you will never be 100% happy with the sound.

The original speakers are also quite small at 6.5 inches.
You will find that some better 6.5 inch speakers will fit directly in place of the old speakers.
In which case you can do a simple swap and not have to worry about a full speaker upgrade.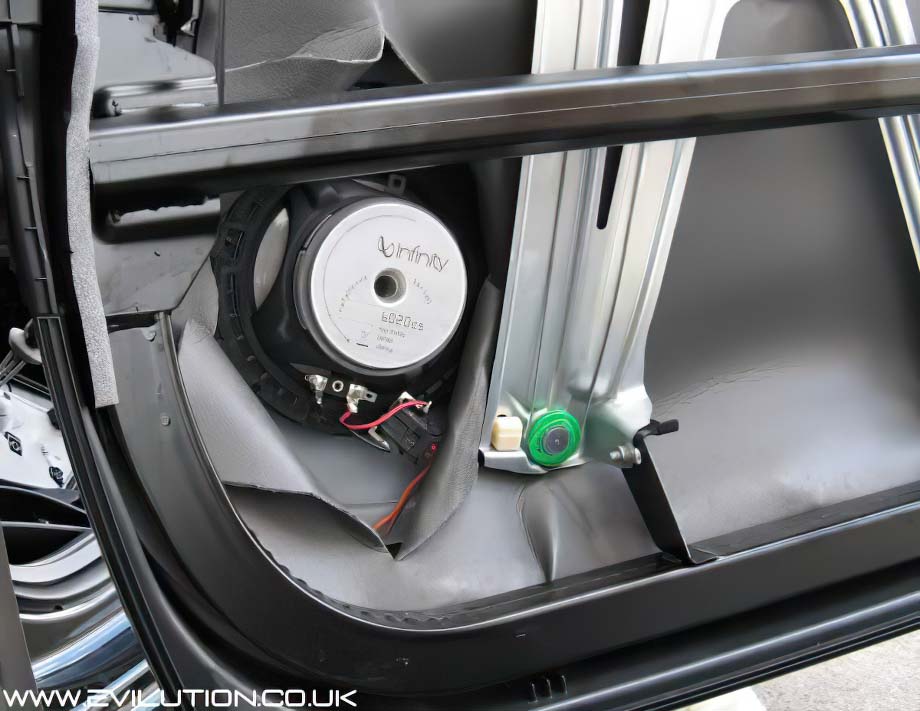 The speakers fitted here as a direct replacement are Infinity 6020cs, they are discontinued now but I suspect
most Infinity speakers of this size will fit fine. Infinity are very good sounding and well priced speakers.

This page will also tell you the maximum depth you should get for a speaker.
Exceeding this depth will allow the glass to touch the speaker when lowered.

Fitting Replacement Speakers