So, You Bought A Cheap Bose Sub

Like the one shown here, now you want to wire it up.

Remove the 6x 1/4" screws to release the lid.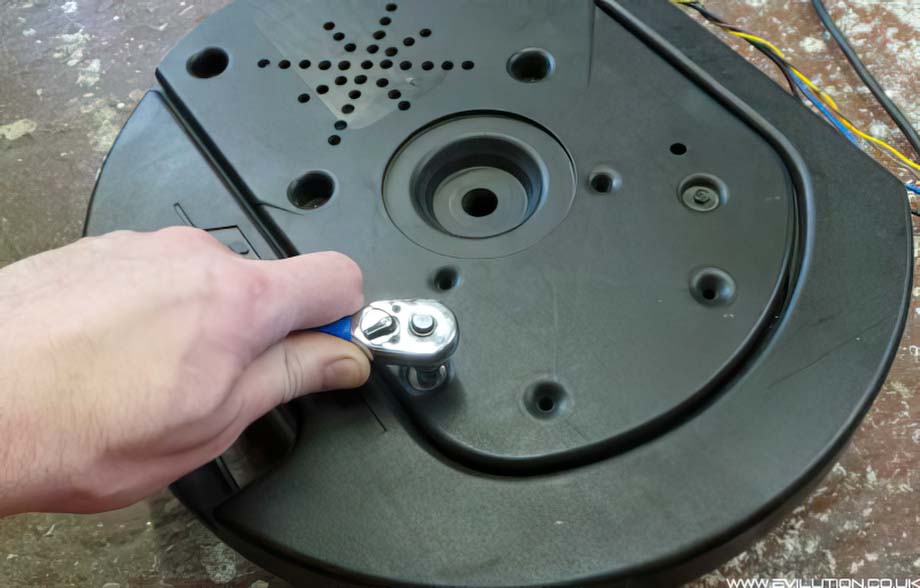 Remove the amplifier and the speaker so they don't get damaged.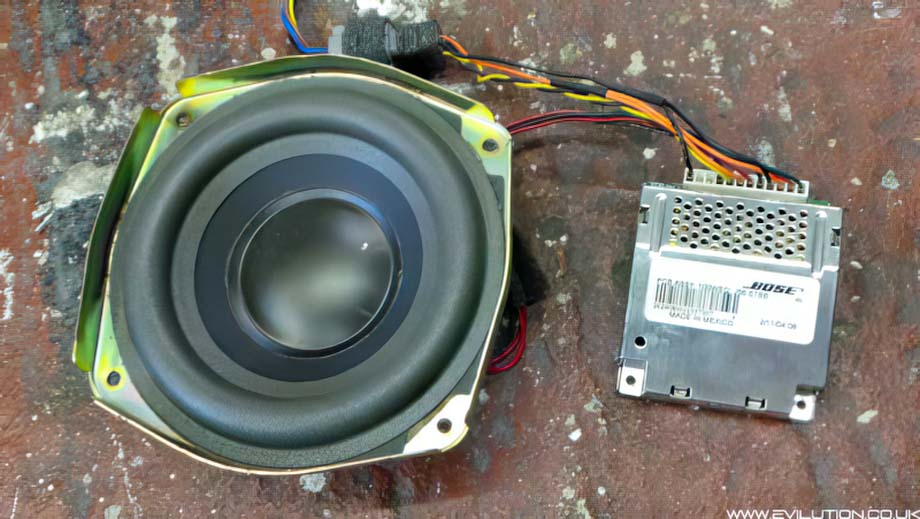 Drill a 5mm hole in the bottom left corner of the amp recess.