Making Your Own CD Changer Cable

Getting a compatible CD Changer for the Grundig stereo is fairly easy as it's the same model used in many Fiats and
Lamborghinis. Just do a search for MCD36 for the 6 disc changer. The MCD10 10 disc changer should also work
although you are a bit more limited by the way you select the discs due to the number of buttons on the stereo.

The problem is getting a CD Changer cable. Sure, you can buy them online (search eBay for Grundig CD changer
cable) but generally they are expensive and way too long at over 5 metres. The actual smart cable is only 2m long.

So, why not make one? The parts are readily available and cheap.

Parts Required

You'll need:
1x blue mini ISO plug
8x micro timer terminals
2 metres of 8 wire cable
8 pin DIN plug (270 degree)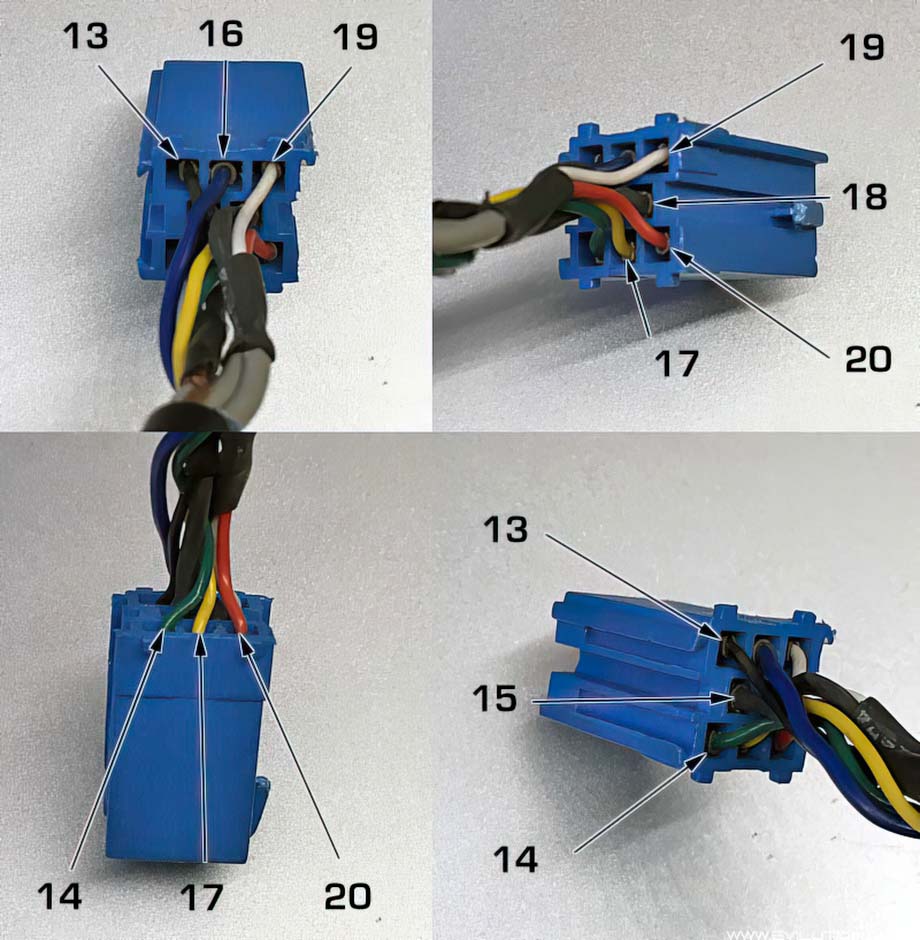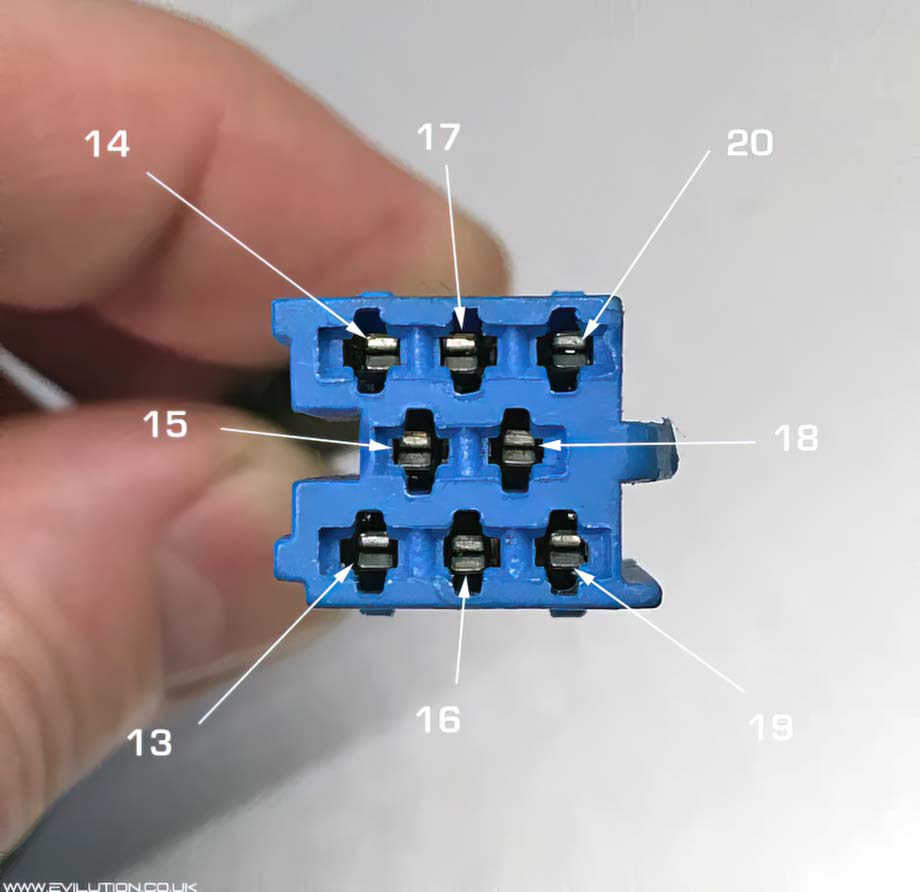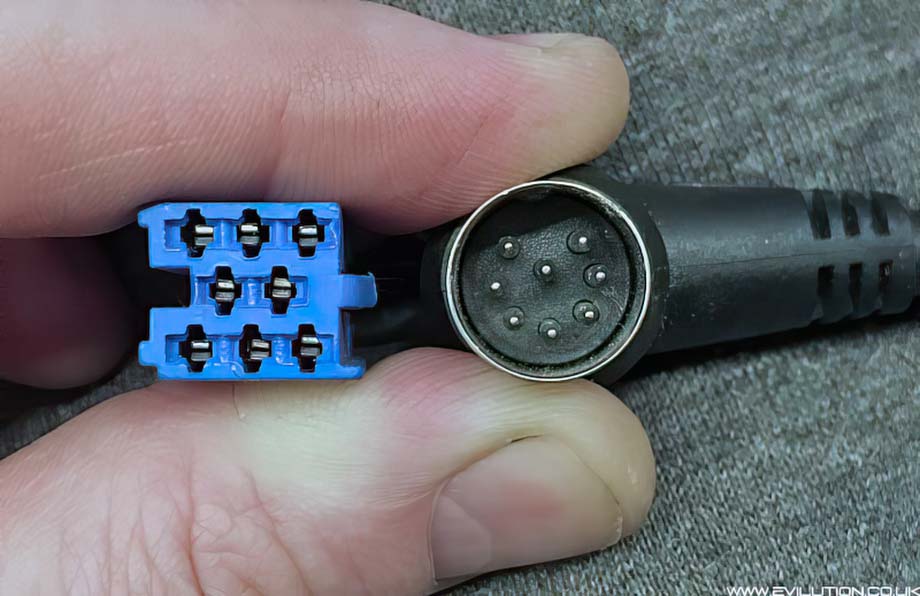 On the left is the 270 degree 8 pin DIN connector. Notice that the outside pins are in a circular pattern (C type).
You DON'T want the alternative on the right which is the 262 degree 8 pin DIN connector (U type).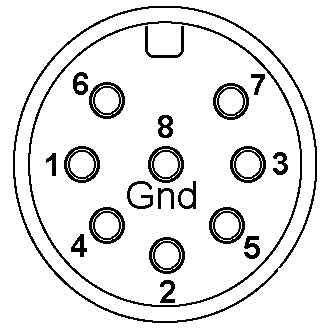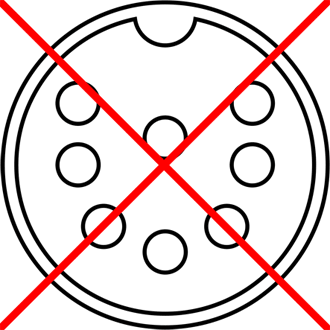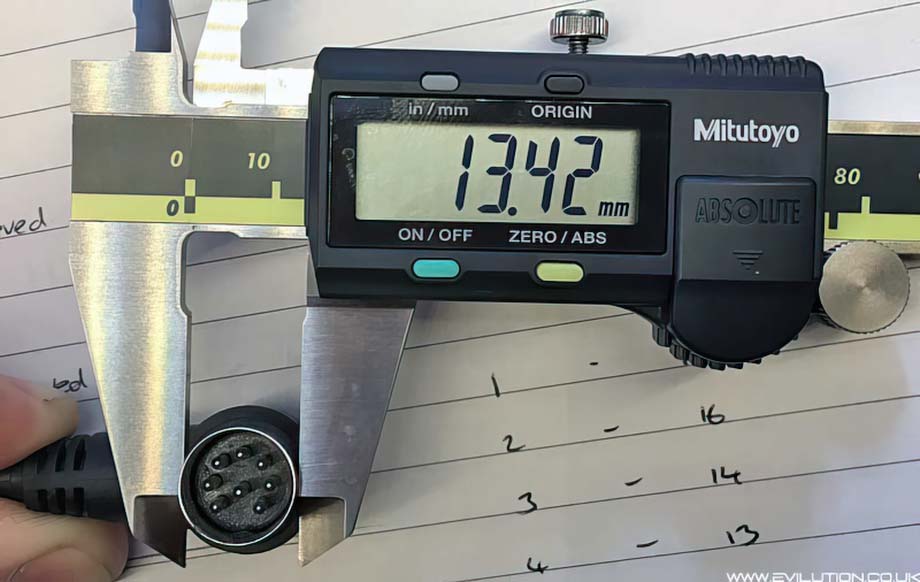 | | | |
| --- | --- | --- |
| Blue Mini ISO Connection Number | Wire Colour | Type |
| 13 | Black | CD Changer Data Signal |
| 14 | Green | No Connection |
| 15 | Black | Data Ground |
| 16 | Blue | 12v Permanent Live |
| 17 | Yellow | 12v Switched Live |
| 18 | Black | Audio Input Ground |
| 19 | White | Audio Input Left |
| 20 | Red | Audio Input Right |
| | |
| --- | --- |
| 8 Pin DIN Connector Number | Wire Colour |
| 1 | Yellow |
| 2 | Blue |
| 3 | Green |
| 4 | Black |
| 5 | Heat Shrinked Data Ground (Black) |
| 6 | Red |
| 7 | White |
| 8 | Heat Shrinked Audio Ground (Black) |
| | |
| --- | --- |
| Blue Mini ISO Connector Number | 8 Pin DIN Connector Number |
| 13 | 4 |
| 14 | 3 |
| 15 | 5 |
| 16 | 2 |
| 17 | 1 |
| 18 | 8 |
| 19 | 7 |
| 20 | 6 |