Pioneer AVIC-F310BT

Although this stereo was only fitted as standard for about 10 months to the 451, it still has a common problem.
Many people have had the following warning show up when they start the car and the stereo comes on.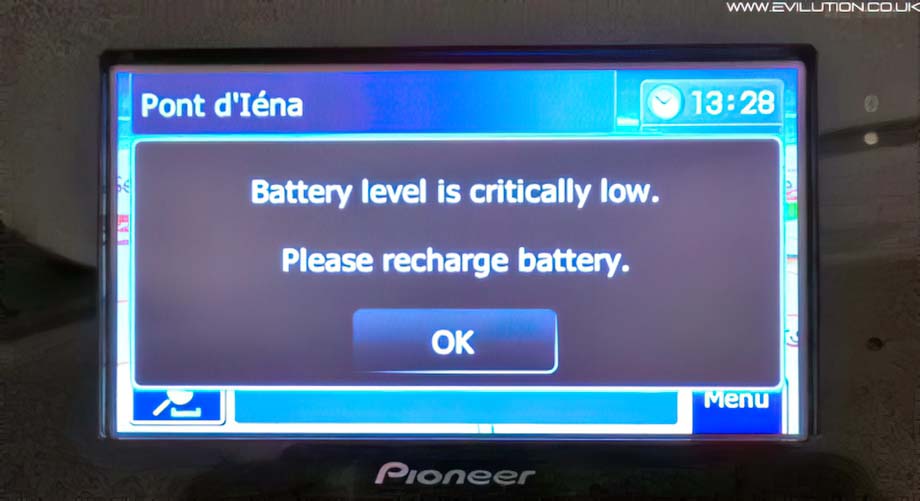 The "Battery level is critically low. Please recharge battery" stays there until you click ok or the unit turns off.

Most of the people I have spoken to then go on to have the car battery checked or even replaced.
This is money wasted as this message has nothing to do with the 12 volt car battery found in the footwell.

The problem is usually very easy and cheap to fix.