Fortwo 450 (Generation 1)




Grundig Radio - Not yet available





Grundig Cassette - Not yet available


Grundig CD - Click here





Becker Navigation & Sound (Becker BE4716) - Click here *1





Grundig service manual - Radio & Cassette Click here
Grundig service manual - CD Player Click here


Fortwo 451 (Generation 2)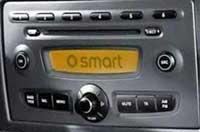 Visteon Radio 9 - Click here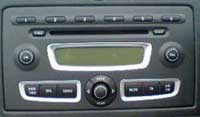 Visteon Radio 10 - Click here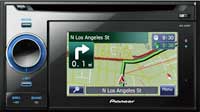 Pioneer AVIC U310BT - Click here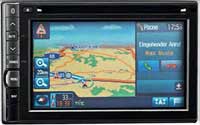 Media Navigation Centre - Click here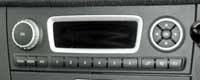 Bosch Lowline (Entryline) - Click here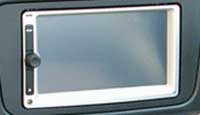 Bosch Highline (2010 to 2011) - Click here
Bosch Highline (2012 onwards) - Click here


Roadster 452




Grundig Radio - Not yet available





Grundig Cassette - Not yet available





Grundig CD - Click here





Becker Navigation & Sound (Becker BE4716) - Click here *1




Grundig service manual - Radio & Cassette Click here
Grundig service manual - CD Player Click here

Fortwo C453 (Generation 3)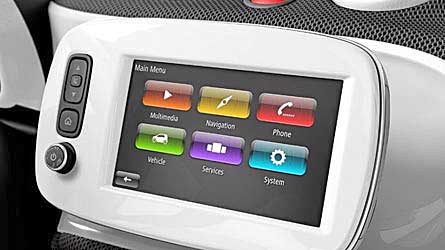 Smart Media System - Click here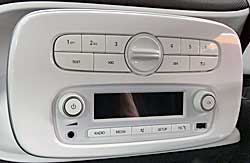 Smart Audio System - Click here

Forfour 454 (Generation 1)




Radio 5 (Becker BE6086 or Mercedes Audio 5) - Click here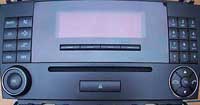 Radio 6 (Mercedes Audio 20) - Click here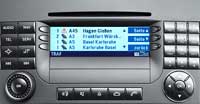 Navigator (Becker BE6080 or Mercedes Audio 50) - Click here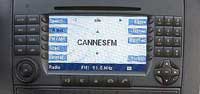 Multimedia Navigator (Comand) - Click here or here *2


Forfour W453 (Generation 2)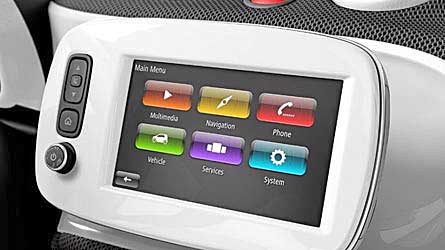 Smart Media System - Click here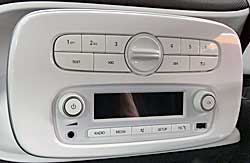 Smart Audio System - Click here

---
*1

I can't find an online version of the BE4716 (Becker Navigation & Sound) manual but the link downloads the manual for the BE4720 which is a very similar unit which operates in almost exactly the same way.

*2

The Comand system on the forfour was NTG2. However, the NTG2 European manual was never available
in digital format. The 2 links are for the American NTG1 and American NTG2 as fitted to many Mercedes.
The information should relate to your smart Comand system in many ways.
---

Do You Have A Stereo Manual That Isn't Above?

Email me through the site so I can add it.

Who Makes My Stereo?

Grundig

A German home entertainment company founded in 1930. Bought out by Alba (UK) and Beko (Turkey)
in 2004 and then fully owned by Beko in 2007. Delphi (UK) make the Grundig branded stereos.

Becker

Becker created some of the earliest car radios starting in the late 40's. They were bought by Harman International
(Harman/Kardon) in 1995 and are still run as a separate brand. Becker stereos are now labelled Harman Becker.

Visteon

An American company that was spun off from the Ford motor company in 2000.

Pioneer

A Japanese digital entertainment company founded in 1938 as an electronics repair shop.
Renamed Pioneer in 1961 they are now a massive electronics company making stereos, CD/DVD players and TVs.

Alpine

A Japanese consumer electronics company started in 1967, a subsidiary of Alps Electric. The majority of their income
is from selling unbranded and joint branded OEM stereos for many car manufacturers. The were the 1st company to
create a stereo that gave you full control over an iPod using the stereo and the stereo also displayed track info.

Bosch

Founded by the German industrialist, engineer and inventor Robert Bosch in 1886. In 1923, Bosch created a
subsidiary called Blaupunkt (Blue Dot) which concentrated on car audio equipment. Blaupunkt made OEM stereos
for many car manufacturers and Bosch have recently started branding OEM stereos using the Bosch name.

Hyundai Mobis

Were appointed by Mercedes to make replica stereos of the ones originally designed by Becker

Credits

Thanks to TAIM and Bjorn for the service manuals.