Loosen the wheel bolts, jack the car up and remove the wheel.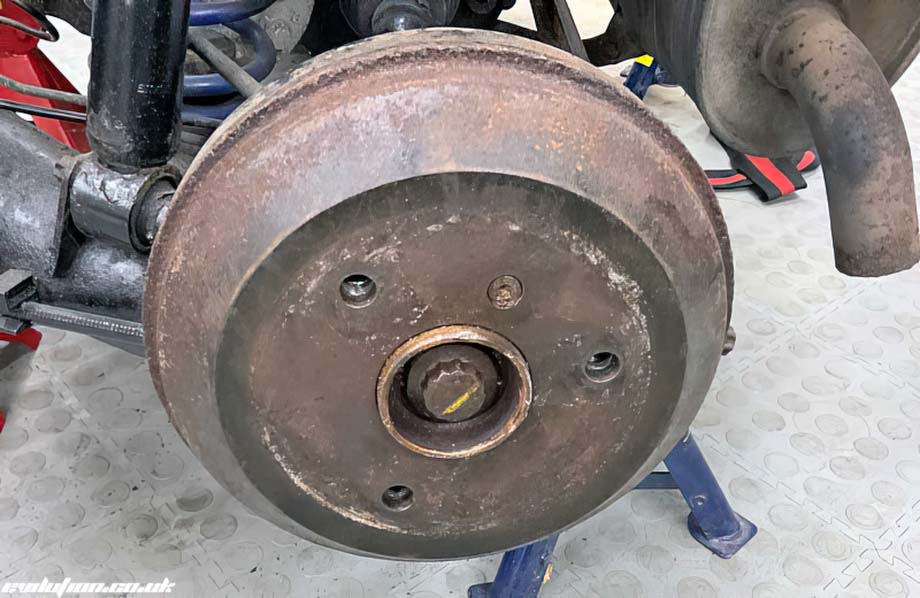 Use a Torx30 to remove the drum fixing.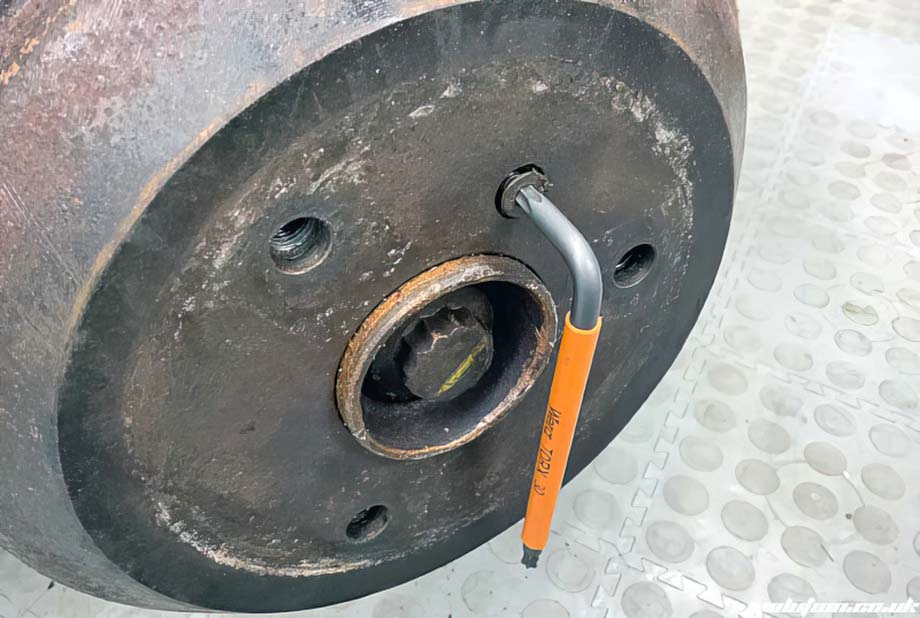 Release the handbrake and pull the drum from the hub. With the car in reverse the driveshafts are locked.
Use a 21mm socket to remove the centre bolt.

Remove the wheels and remove the bolt from the centre of the hub using a standard 16mm socket.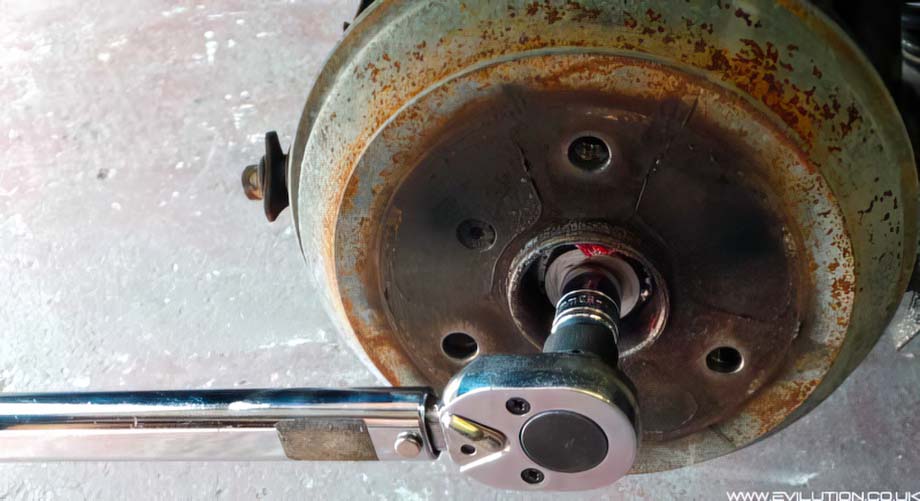 If you look in the hole, you will see the end of the driveshaft.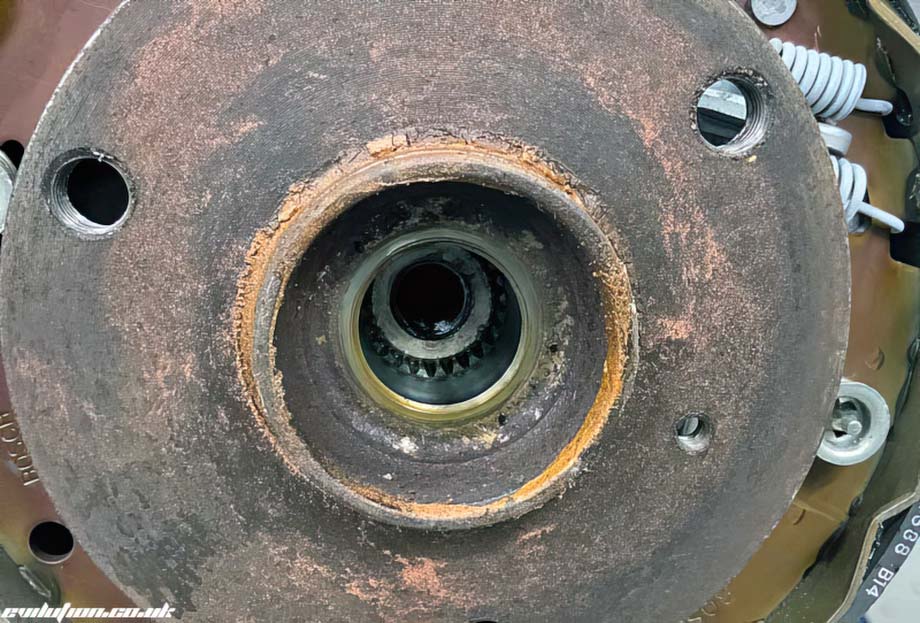 Push it in...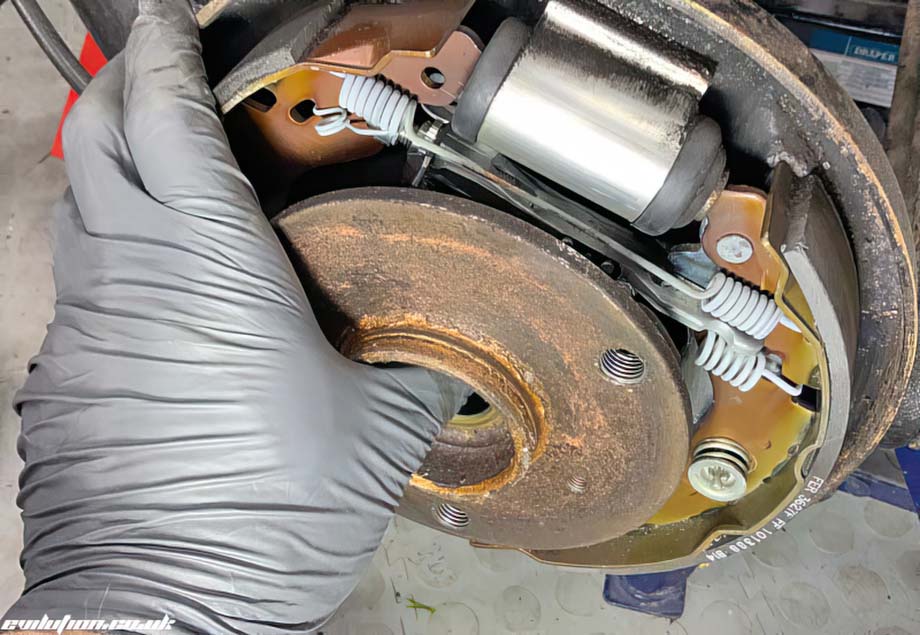 ...and it should pop out of the bearing.