If you are working under a jacked up car

ALWAYS

use axle stands and chock the wheels.

They can be bought very cheaply from Halfords and even Argos.

If you are jacking the rear of the car up, place chocks either side of the front wheels to
reduce the chance of the car rolling away. A pair of bricks will work fine. The handbrake
only brakes the rear wheels so if you lift these in the air, the car can roll freely.

With the car jacked up to the desired height, Adjust the axle stand to suit, splay the 3 legs,
place in the pin to secure it and gently lower the car off of the jack and onto the axle stand head.

Position Of The Rear Axle Stand

Place the head of the axle stand between the suspension bracket and the drive shaft.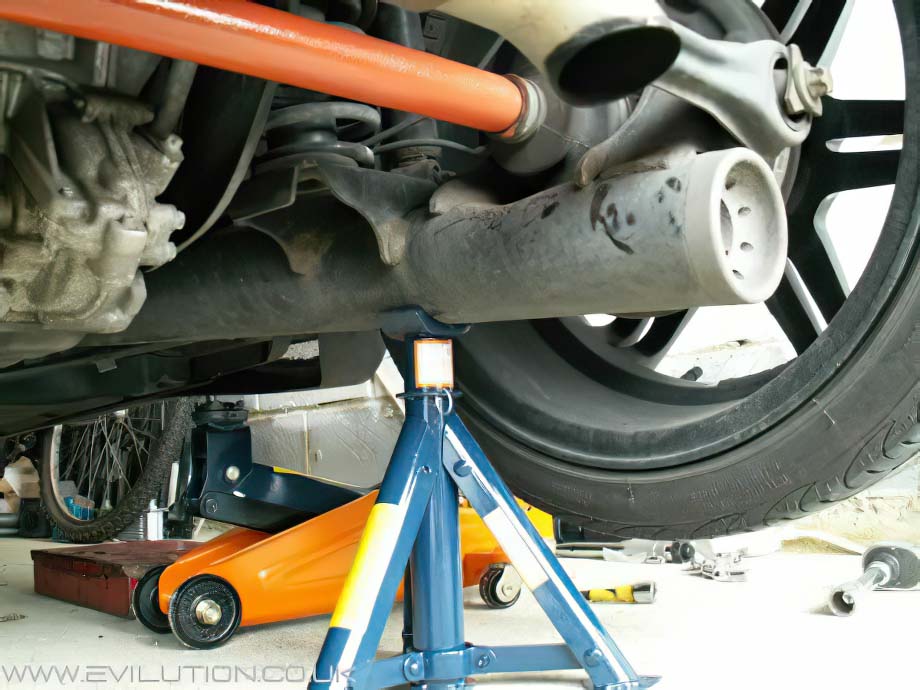 Position Of The Front Axle Stand

Place the axle stand head under the wishbone and lower very slowly as the wishbone moves
as the car is lowered. The closer you place the stands to the pivot point on the inside of the
car, the less the car will lower as you release the jacks.



Thanks to David H for the following 2 pictures.