Evilution's Nearside, Offside, Left, Right?

Just to clarify. Nearside and offside are set sides of the car but left and right obviously change.
Nearside and offside are old English terms so may not be known elsewhere.

Nearside is the passenger's side on an RHD car.
Offside is the driver's side of an RHD car.

Nearside is the driver's side on an LHD car.
Offside is the passenger's side of an LHD car.

Working On The Front Of The Car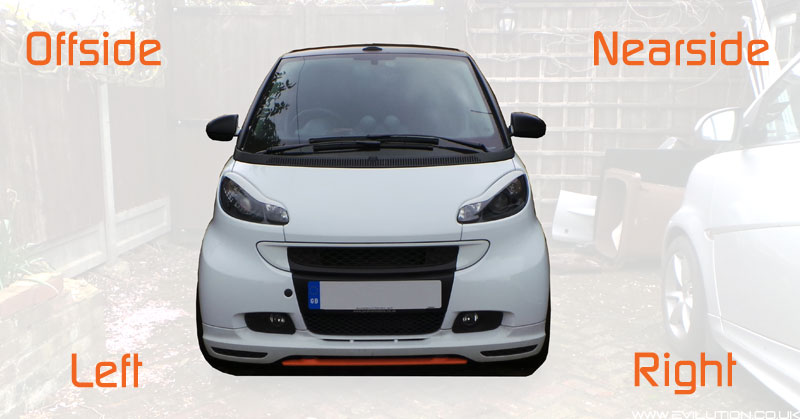 Working On The Back Of The Car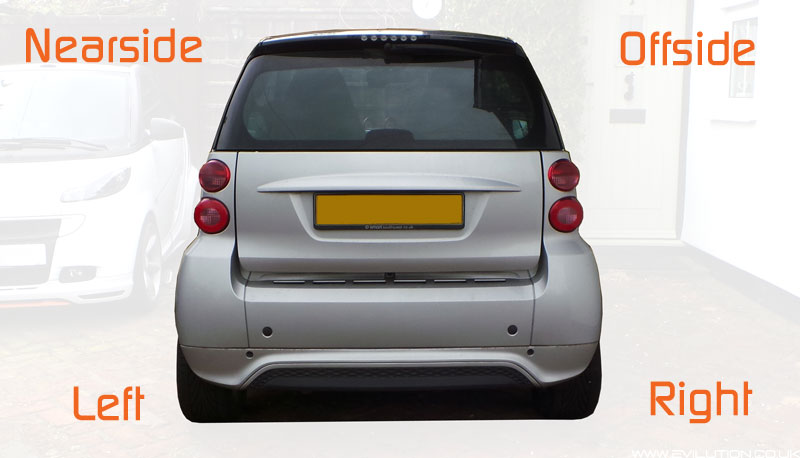 Working On The Inside Of The Car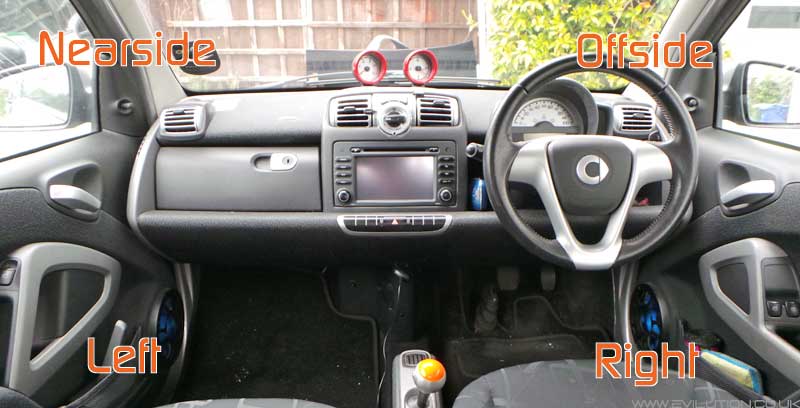 The 4 labels are the same even for a left hand drive car.


---

Mercedes' Nearside, Offside, Left, Right?

For some reason, Mercedes work on 1 system. Viewed from the front of the car.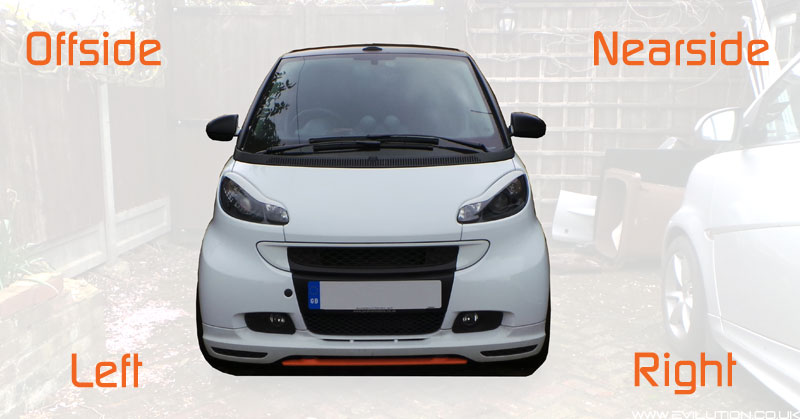 So, if you were standing at the back of the car, according to Mercedes, a light on your left would be
classed as a right hand light. Because they look at the front of the car so everything is back to front.

What About Driver's Side & Passenger's Side?

These are pointless descriptions because they are not a set position.
The driver's side on an American car isn't the same as the driver's side on a UK car.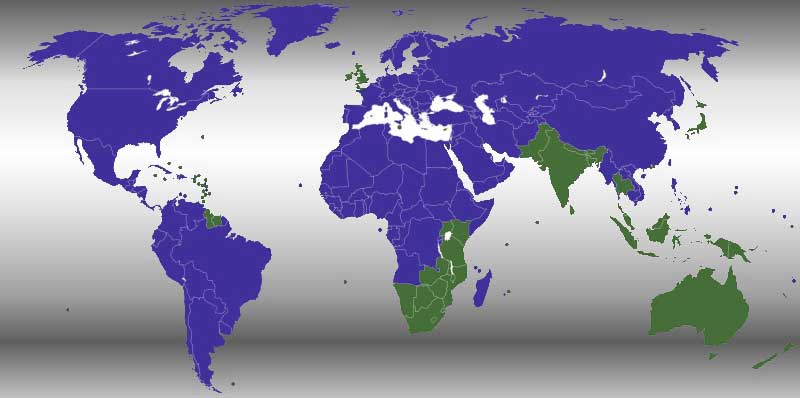 Blue = Left hand driver/Right hand traffic
Green = Right hand drive/Left hand traffic

Left/Right Hand Traffic

This is covered on a different page. Click here.