Why Do A Compression Test?
The simple test can indicate if you are having problems with oil seals, damaged bores,
incorrectly seated valves, worn rings or a leaking head gasket.

How To Perform A Compression Test
Firstly you need a compression test gauge which retail for about £15 upwards.
Make sure it has the M12 fitting so it fits the engine.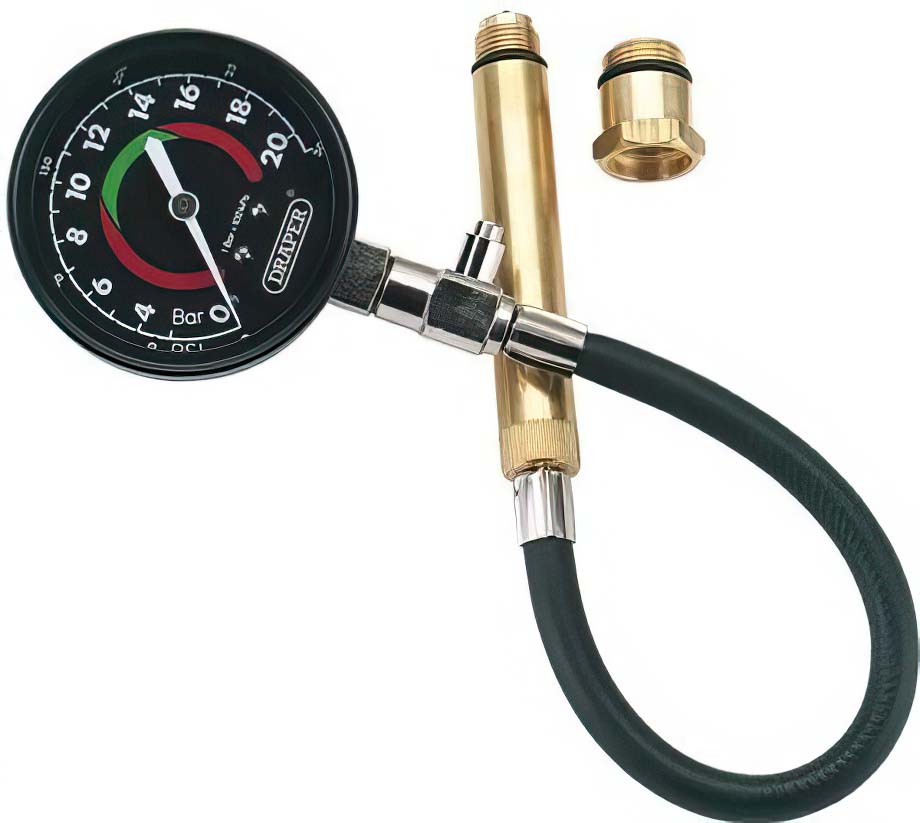 You now nead to prepare the engine for testing.
1 - Remove the top 3 spark plugs, this allows the gauge to screw into on of the holes so
neither of the other 2 cylinders create compression which could change the readings.

2 - Remove the HT leads from the lower spark plugs, the upper spark
plugs should already be unplugged before you removed them.

3 - Unplug the connectors to the 3 injectors at the top rear section of the engine.



An easier option

to this is to either pull the fuse out for the fuel pump or disconnect the fuel line
from the fuel rail or the fuel filter. If you disconnect the fuel pipe, make sure you stick it in a
bottle to collect the fuel that will be pumped out as you perform the compression test.



Disconnecting the crankshaft rotation sensor will also stop the injectors and sparkplugs from firing.




4 - Screw the gauge into the spark plug hole of the first cylinder.


5 - Start the car. The smart has an auto start that turns the car over
for about 4 seconds, if the engine doesn't start, it automatically stops.


6 - Read the pressure reading from the gauge and write it down.

7 - Unscrew the gauge and perform the above steps with the other 2 cylinders.



I Have 3 Readings, What Now?